Midnight Bisou Owners Call for Maximum Security to be Stripped of Wins
Author: Clint Goodman
Published: Thursday March 12, 2020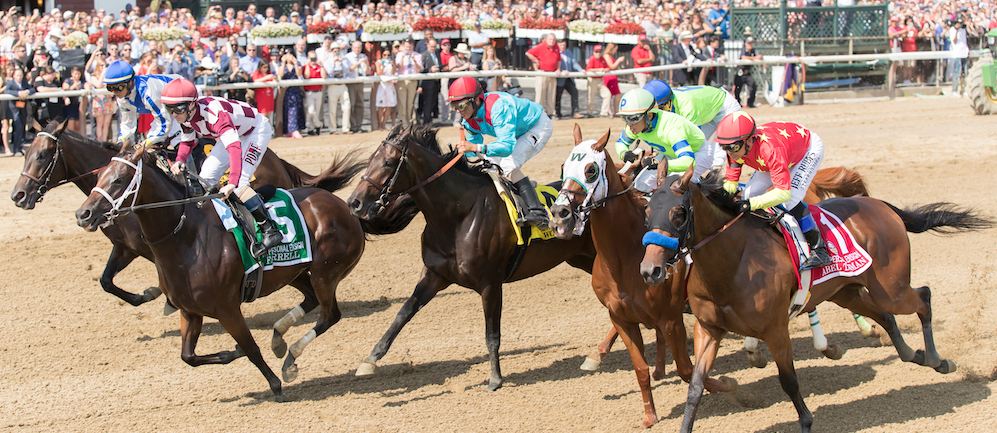 Midnight Bisou's owners are calling for Maximum Security to be disqualified from his $20 million Saudi Cup win and all other races. This comes after federal charges were brought up on March 9 against trainer Jason Servis for the alleged use of illegal performance-enhancing drugs (PEDs) on Maximum Security and all of his other horses.
In the Feb. 29 Saudi Cup at King Abdulaziz Racetrack in Saudi Arabia, Midnight Bisou finished three-quarters of a length behind Maximum Security. The payout for the winner was $10 million in the race, and the 5-year-old mare Midnight Bisou received $3.5 million for a second-place finish.
Jeff Bloom is the head of the Midnight Bisou ownership group, which includes Bloom Racing Stable, Madaket Stables, and Allen Racing.
"At this time, we are following the news as is everyone throughout our industry," Bloom said in a statement. "We are, of course, deeply concerned and frustrated of the apparent cheating and blatant disregard for the equine athletes that has been pervasive for all the accused in the recent federal indictments.
"We could not be more proud of our mare and her accomplishments, in particular her breathtaking performance in the Saudi Cup where she handily beat 12 of the best horses in the world.
"One would expect that Maximum Security would be disqualified from all his races, including the Saudi Cup, due to the recent findings of the use of undetectable (performance-enhancing drugs) in his training and races.
"Regardless, we are excited to continue the campaign with Midnight Bisou and watch our incredibly talented mare race."

Maximum Security's Controversial Career
Maximum Security has had controversial moments in his career even before the indictment. In last year's Kentucky Derby Presented by Woodford Reserve (G1), he was disqualified from first to 17th, which affected several horses.
He was the first winner of the Derby to be disqualified for a racetrack incident.
Midnight Bisou is currently quarantined at Arlington International Racecourse after returning from Saudi Arabia. She is set to be released on March 13 and shipped to trainer Steve Asmussen's barn at Keeneland.
According to Bloom, he will speak with Asmussen about plans for Midnight Bisou's 2020 campaign.

Owner Bob Donaldson
Owner Bob Donaldson also spoke out about the indictment of Servis and others. His stable includes Big Ass Fans Breeders' Cup Dirt Mile (G1) winner Spun to Run, runner-up finisher to Maximum Security in the Dec. 7 Cigar Mile Handicap at Aqueduct Racetrack.
"I've been a little shocked," he said. "I'm just waiting for the (New York State) Gaming Commission to do the right thing, and if they don't, then I'll have to do what I have to do. I'm waiting for everybody to just sit back, do the right thing, clean this up, pull (Maximum Security) down (from his Cigar Mile win) and move forward. But if they don't do the right thing with this, I'm going to really reconsider whether I belong in this game.
"When it comes down to something like this, it's really sad, and it's not fair. It just shocks you to the core. Not that you didn't know something had to be happening, because the percentages don't lie. If you can't play on an even playing field if you're in this business, to me it's just so unsettling right now. There's highs and lows, but this is certainly a low.
"But when it gets better, it's going to get better for all. If you're in this thing and doing it right, nobody's got anything to hang their head about."