Mill Ridge Set To Offer Juddmonte Racehorses
Author: Clint Goodman
Published: Wednesday November 13, 2019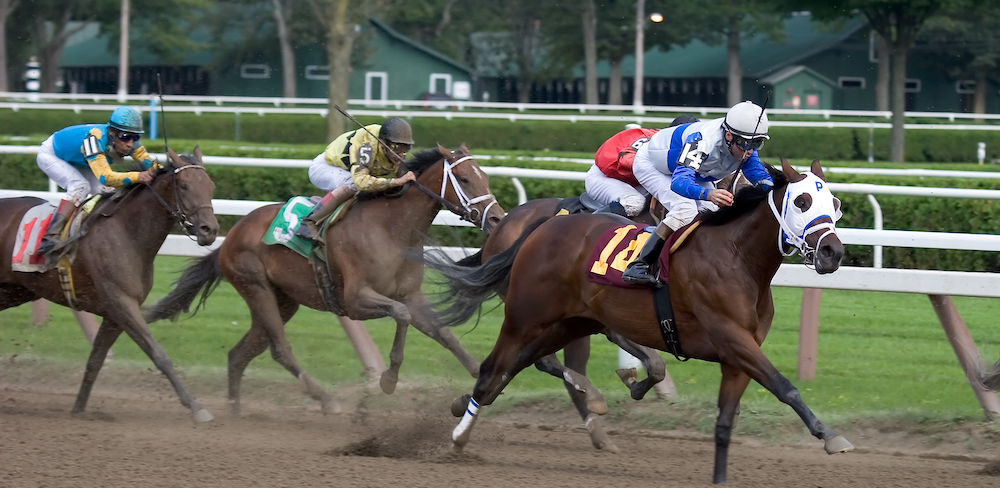 Juddmonte Farms has relied on the consistent, stakes-performing homebred Projected. He has been getting closer to a breakout win with a grade 2 victory and 13 stakes placings over a career spanning five years to date.
The 7-year-old son of Showcasing has either won or placed in 20 of 30 starts. He took the 2017 edition of the Baltimore/Washington International Turf Cup Stakes (G2T), and his earnings are at $613,840.
Even with his success, Projected (Hip 2724) is not meeting the standards set by Juddmonte to keep being part of Prince Khalid Abdullah's stable. He was one of the prospects set to be sold during the Keeneland November Breeding Stock Sale on Nov. 12.
The Juddmonte horses, along with a draft of racehorses from George Strawbridge's Augustin Stable, are consigned by Mill Ridge Sales.

Other Juddmonte Horses
Along with Projected, there are others of Juddmonte without reserve. They include Monarchs Glen, a 5-year-old gelding by Frankel, who was victorious in the 2017 Darley Club Stakes (G3) in England. He is cataloged as Hip 2715.
According to Mill Ridge's Headley Bell, the Juddmonte horses can provide other racing programs with quality horses with big potential.
"We are fortunate to have Juddmonte horses that haven't met their standard, which is a very high standard," Bell said. "They have a great following of people that look for Juddmonte horses. People know Juddmonte and the richness of their program. They're in the best hands, and know if they need time, they get time.
"So often, people like to buy these horses from Juddmonte because they know they are well cared for and are sound. They go and provide a great experience for (the new owner). And they offer value because Juddmonte doesn't put reserves on them. It takes at least two bidders.
"Projected is a well-bred, gelded son of Showcasing and has always been on the edge of being a special horse. He's got some age, so it's one of those opportunities," he said.

Winning Fillies
The winning fillies River Light (Hip 2451) and City Fun (Hip 2606), both trained by Jonathan Thomas, are also among the racing prospects that Mill Ridge consigned Tuesday on behalf of Augustin.
River Light is a 4-year-old daughter of Union Rags, and she was produced from the Wild Rush mare Dirty Rush, who has placed in stakes runs. She is a half-sister to Rush Now, the second-place finisher in the West Virginia Derby (G2) and multiple stakes winner. River Light's total earnings are at $612,039.
By Temple City, City Fun is a 3-year-old out of Summer of Fun, a stakes-winning Include mare who took third in three graded stakes. One of those graded stakes was the Breeders' Cup Juvenile Fillies Turf (G1T).
"A cull from George Strawbridge or Juddmonte is a jewel for most people, in my opinion," Bell said. "For the most part, it's time to find new homes for these horses."
According to Bell, scheduling two different sessions that include racehorses during the second week of Keeneland's November sale will provide a niche within the market. This will attract a different buying group.
"WinStar Farm pioneered the racehorse segment of the November sale and others have built upon it," he said. "Credit Keeneland for providing this niche. It's great. It brings a whole new group of buyers in for the sale."