Milton Bradley, 86, retires after over 50 years of horse training
Author: Clint Goodman
Published: Monday February 01, 2021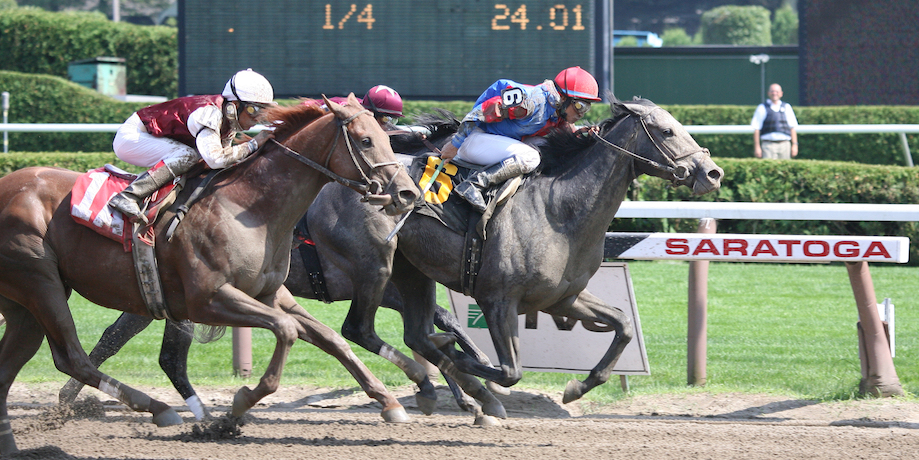 For some people, retirement can't come soon enough.
Some people start slowing down on their workload when they reach a certain age, which veteran horse trainer Milton Bradley didn't do until this year.
Just to have a good idea of how successful Bradley was, his first victory was in November 1970 and his final win came in December 2020 — over 50 years apart.
Throughout his career, Bradley trained up to 90 horses at a time before lowering that down to 25 and now 10 in recent years.
Despite how much time the 86-year-old trainer spent in the business or how many horses he trained, the decision to enter retirement wasn't too difficult for Bradley.
But not for positive, feel-good reasons.
Bradley is retiring because the current state of the sport was making him feel "despondent" when it comes to horses being allowed to race and the cost of participating in the sport.
Upon announcing his retirement, Bradley said that his lower-rated horses weren't being allowed to participate in races as of late. According to him, handicappers haven't been giving opportunities to lower-rated horses "in weeks."
Bradley also added that it's frustrating to see people buying horses for over £100,000 (equivalent to nearly $140,000 US), only to compete for £2,000 (nearly $2,000 US) prizes because that's all they qualify for.
For something like this to dissuade a veteran like Bradley from staying in this business means you know it has to be serious. After all, he claims that he's never paid that much for a horse in his life.
However, Bradley said that he plans on enjoying his retirement with his wife Ruth on their 450-acre farm in Gloucestershire, England.
Bradley got his full license to train horses back in 1969 after he had already been doing so without a license following World War II. While he's known as someone who specialized in training horses for the Flat for most of his career, Bradley actually started off in the jumper side of horse racing.
Bradley then went on to train successful horses in both Flat and jumpers categories, such as The Tatling, Sooty Tern and Brevity.
Grey Dolphin, one of his more well-known horses, won 10 steeplechases in the 1978-79 season.
Nineacres was one of Bradley's top Flat racehorses and won nine races in the 2000-01 season — the best out of any of his Flat horses.
However, Bradley's most prolific racehorse has to be The Tatling.
The Tatling won the King George Stakes and Stand Stakes in back-to-back years before winning the World Trophy in subsequent years. Even at the age of 14, The Tatling became Bradley's oldest Flat horse to win a race in 2011.
If anything can be attributed to Bradley, it's that he got the most out of every horse that he could.
In total, Bradley has trained more than 1,000 winners that have compete in Flat and jumper events, cementing his career as one of the most successful trainers in the world.
In fact, Bradley was awarded with Lifetime Achievement Award at the 2019 Welsh Horse Racing Awards for his contributions to the sport.