Mr. Buff Returns To Saratoga For The Evan Shipman
Author: Don Mckee
Published: Wednesday August 07, 2019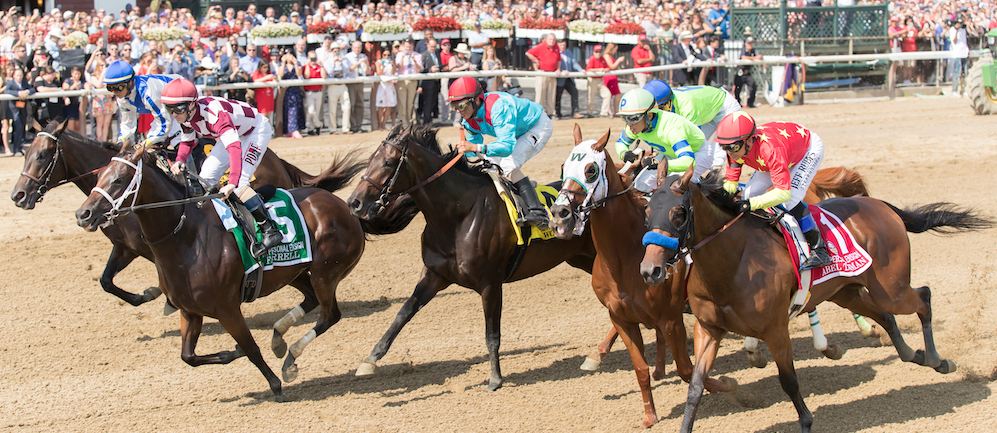 Mr. Buff, who has performed impressively in the past year, will return to Saratoga on Wednesday for the $100,000 Evan Shipman. Unlike most of his races this year, it is looking to be tough for the horse this time around.
The Evan Shipman will have a field of nine older New York-breds. One of those horses in the running is Control Group, the third-place finisher in the race last year.
Mr. Buff's last race was one of the best performances of his entire career. It was a 6 1/4-length victory after the horse ran 1 1/16 miles in the Saginaw. The race was a little over a month ago at Belmont Park. He was awarded a 100 Beyer Speed Figure, and it was the third time in his 29 career races that he had been awarded a number of 100 or higher.
In races that go 1 1/8 miles, the same distance as the Evan Shipman, Mr. Buff has been extremely impressive. He has won five of his seven starts for races that distance. They included the Jazil, where he received a 102 Beyer Speed Figure, that ran last winter at Aqueduct.
John Kimmel, Mr. Buff's trainer, spoke about the horse.
"I always thought that a big-striding horse like him, coming out of more sprinting-type races at a mile and one mile and a sixteenth, would be more effective and better able to use his big stride going a mile and one-eighth," said Kimmel.
Mr. Buff is owned by Chester and Mary Broman.
The Challenging Field
This field in the Evan Shipman will be a tougher challenge for Mr. Buff. Kimmel has expressed concern about Vincento. He won at 1 1/8 miles against open allowance company at this same track earlier in the meet.
Jockey Junior Alvarado will be aboard Mr. Buff for the Evan Shipman.
"He's been doing great, and at some point, he's going to have to deal with some other speed like that," Kimmel said about the horse. "He's going to come out forwardly, but we're not going to send him off his feet. Junior knows him well enough that if somebody else is intent on going for the lead and wants to work hard to get it, then we're going to have to sit behind him."
Vincento was a scratch in Sunday's 6 1/2-furlong John Morrissey Stakes, but he is on a two-race winning streak. He will be breaking from the rail in the Evan Shipman.
Vincento was claimed from trainer Linda Rice before being re-claimed by her for $40,000 out of a June 20 victory at Belmont.
Another horse that will be challenging Mr.Buff in the Evan Shipman will be Sea Foam. In the Saginaw, he finished far behind in third in a race that also saw Mr. Buff.
Gio d'Oro has not been beaten in the opening half-mile in his last five races. Three of those ended up being wins for the horse.
Another one of the big challenges for Mr. Buff will be Control Group. He has won all of his last three races at Finger Lakes. In the Alex M. Robb Stakes last December at Aqueduct, he finished in third place. He was behind Mr. Buff in that race on the muddy track.
Dynamax Prime will also be looking to score a victory, but he is hoping for a fast-paced race. He is a late-runner who finished second to Mr. Buff in the Saginaw.
It will be an exciting race at Saratoga as Mr. Buff will undoubtedly face a challenge that he hasn't seen in a long time.