Mr. Misunderstood Set To Run In Old Friends Stakes
Author: Don Mckee
Published: Wednesday September 04, 2019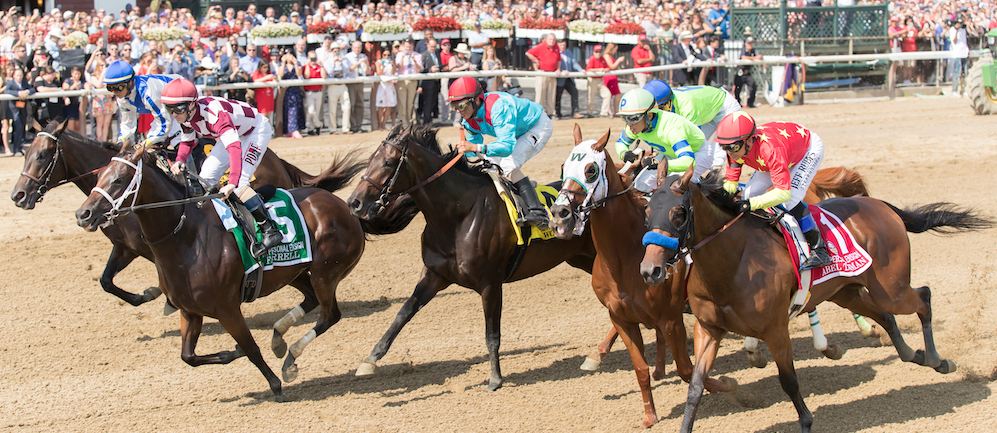 The $250,000 Old Friends Stakes will take place on Thursday as the second of five days of the Runhappy Meet at Kentucky Downs. The race is restricted to horses that have not won any stakes in 2019.
Two of the horses that are set to run in the field of 12, Catapult and Undrafted, have earned $1.5 million. Catapult is the 2018 Breeders' Cup Mile runner-up and the 3-1 favorite, and Undrafted is the 9-year-old winner of Ascot's Group 1 Diamond Jubilee in 2015.
Mr. Misunderstood
Mr. Misunderstood is the 4-1 second choice on the day. He won his first eight starts on turf and 10 out of his first 13. In total, he has won 12 of 23 starts, and his earnings are sitting at around $800,000.
The Brad Cox-trained horse has only started twice this year, and he finished in third both times. He finished out the 2018 year with a win in Churchill Downs' Grade 3 River City, an allowance race at Churchill Downs after 7 1/2 months off, and a third-place finish in Ellis Par's $100,000 Kentucky Downs Preview Tourist Mile.
Cox and owner Staton Flurry decided to pass up the Kentucky Downs Tourist Mile, a $700,000 race last Saturday, in order to run in the Old Friends.
According to Flurry, Mr. Misunderstood got sick last winter at the Fair Grounds, and it took him a while to recover.
"We gave him a little vacation after the River City in November," he said. "We gave him 60 days off to bring him back a fresh horse. He had breezed a few times and then he got sick on us in New Orleans. That set us back from being ready in late April, early May. But we had to give him time off to recover, and that put us in kind of a weird position.
"A mile and an eighth is a little long for him in his first race back, but it was running out of your own stall at Churchill. The Preview at Ellis Park, I think the 10 hole hurt us, and there was a downpour right before we started saddling. That might have dampened the ground enough that he couldn't get his total footing to make his late, late charge like he normally does.
"I hate to say we're giving him excuses. But he hasn't had ideal conditions that we'd have liked this year. We're going to take full advantage of the 'non-winners of a stakes this year' and see what we can do."
Other Contenders in the Old Friends
Other horses who will be running in the Old Friends include Hot Springs, the winner of Churchill's Grade 3 Commonwealth Turf last fall; Cullum Road, who finished second in the 2018 Dueling Grounds Derby; Multiplier, the 2017 Illinois Derby (G3) winner; Lamartine and Flight TIme, Brazilian Grade 1 winners; Master Merion, 2017 Franklin-Simpson winner, and The Tabulator, 2017 Iroquois (G3) winner.
Cox and Jockey Florent Geroux
Mr. Misunderstood has a talented team in Cox and jockey Florent Geroux. They won two of the races on Saturday's opening card, including the $500,000 Exacta Systems Juvenile Fillies with Jezebel's Kitten. They came close to winning a third, but they were disqualified to second after some interference.
Geroux had three wins and came close to four if it wasn't for the disqualification. Jockey James Graham is the only other jockey to win more than once on the Kentucky Downs opening card.
The Old Friends Stakes is set to have a group of talented horses that Mr. Misunderstood will be taking on with his impressive team behind him.