Mr Money Bags Takes Zia Park Derby
Author: Don Mckee
Published: Thursday November 28, 2019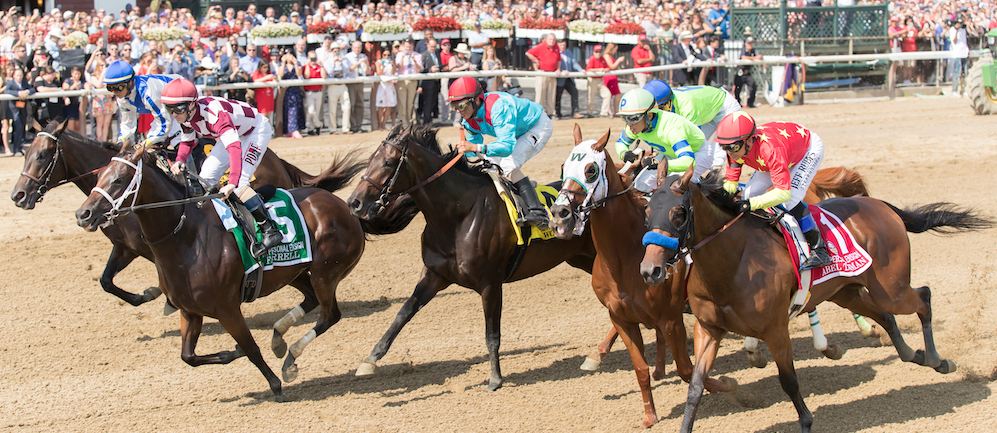 Mr Money Bags was able to fend off Dueling down the Zia Park stretch to take the $245,000 Zia Park Derby on Wednesday.
The 1 1/16-mile race for 3-year-olds was the featured race in seven stakes on the Land of Enchantment Day program, and it was the finale of Wednesday's 10 races at the track in New Mexico. Some of the starters for the Land of Enchantment card could not participate due to shipping restrictions on Remington Park-based horses. It was a result of multiple Equine Herpesvirus cases.
The Steve Asmussen-trained stakes winners Bankit and Tone Broke, both stabled at Remington, were scratched. Mr Money Bags still put on a big performance even without the other horses.
He has won three stakes against state-bred or restricted company in his home state of Texas, and the Silver City gelding has had a good time at Zia. The Mike Neatherlin trainee's career debut as a 2-year-old was at Zia, and he took that race. He also won Zia's Oct. 28 Roadrunner Stakes.

4-5 Favorite
Jockey Ernesto Valdez Jiminex was aboard Mr Money Bags in the Roadrunner, and he was also the jockey for the Zia Park Derby. The 4-5 favorite horse followed the pace set by Dueling and jockey Drayden Van Dyke. Dueling was up front, and he crossed the quarter-mile mark in :24.35 and the half-mile in :50.19.
At the six-furlong point, Mr Money Bags moved slightly ahead. Dueling still pushed forward and fought back on the inside, but Mr Money Bags was able to fend him off. He crossed the finish in 1:44.04 on a fast track.
The order was completed by Walker Stalker, Final Jeopardy, and Sheriff Brown.
"I've had some good horses, but this horse is unique," Neatherlin said. "Every time I think the situation might be a little tough for him, he just comes through. He amazes me a lot, and he has a bigger future ahead."
"He's an amazing horse," added Valdez-Jiminez. "He will do anything you want. He's a speed horse but is pretty smart. I want to say thank you to Mike and Casey Lambert."
After the Roadrunner, New Mexico trainer Lambert kept Mr Money Bags in his Zia stable. The Texas-based gelding then did not have to ship out and back.
With the Zia Park Derby, Mr Money Bags now has seven wins and a third from 10 starts. His earnings are at $345,270.
Mr Money Bags is owned by Roy Cobb, and he bred the gray/roan out of the multiple stakes winner Miss Photogenic, by You and I. Miss Photogenic has produced three winning horses from the same amount of starters, and she has a yearling filly by Crossbow. According to reports, she was last bred to Too Much Bling.

Earlier Races
Dale F. Taylor Racing's She's My Gem took on a four-horse field to win the $95,000 Zia Park Distaff Stakes. The 3-year-old Into Mischief filly followed the pace set Best of Me and finished a length ahead under Ry Eikleberry. She finished the six furlongs in 1:09.76 and paid out $3.60 as the 4-5 favorite.
Chief Cicatriz, a homebred for Roy Gene Evans, took his sixth black-type victory on Wednesday in the $100,000 Zia Park Sprint Stakes. The 6-year-old Munnings gelden was ridden by Tyler Baze, and they passed up Secular Nation in the stretch. They completed six furlongs in 1:08.84.
Eli Diamnt's Maius took his first black-type stakes win in the $75,000 Zia Park Juvenile. He moved ahead in the stretch to cross the wire 1 3/4 lengths ahead, and he ran six furlongs in 1:10.29.