Mr. Money Favored in Indian Derby 2019
Author: Don Mckee
Published: Thursday July 11, 2019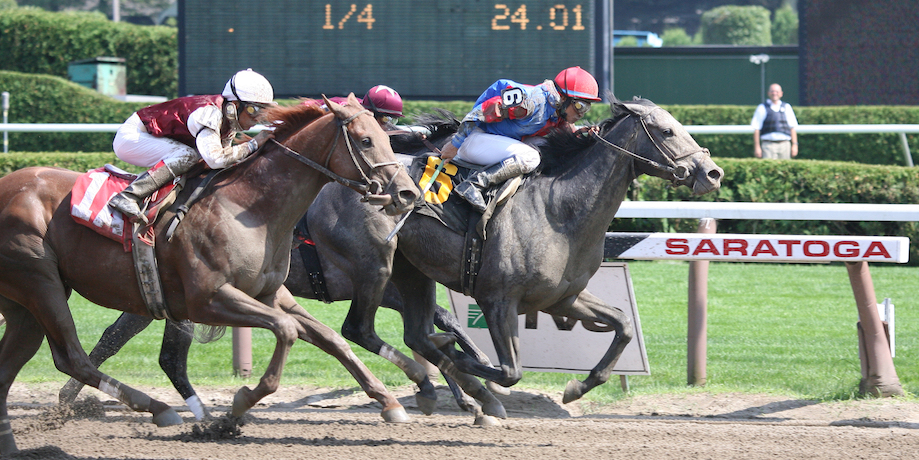 The 25th running of the Indian Derby, a Grade 3, $500,000-guaranteed race, takes place on Saturday. The 24-year-old race will run on the 1 1/16-mile main track at Indian Grand in Shelbyville, Ind. It's the race track's top race of the year, and there will be 11 sophomores competing.
Mr. Money is the current favorite sitting at 6-5 odds. These are impressive odds as people seem to believe he will be able to overcome the post 11. The horse has had some trouble in the past as he performed poorly over the winter and spring, but he won his last two races, which were the Pat Day Mile (G3) and the Matt Winn Stakes (G3) at Churchill Downs.
Mr. Money's past races along with his speed figures make him the obvious favorite. His trainer, Bret Calhoun, commented on the horse's last few races.
"His confidence is at an all-time high right now, and part of that's because we placed him in better spots. He's run out of his own stall the last two times, and we've kept him fresh, and we've kept him in places he could win. We're hoping to continue that, and then when it's time to face grade 1 horses we're hoping he's up to it."
Even though the horse drew post 11, Calhoun still has confidence that he will be able to overcome the outside.
"That wasn't what I was hoping for, but it's not a big deal. I'd rather have been inside a few post positions from there. But he's got speed. If he can get away all right, he'll be fine. You've got the potential of being hung out there a little bit (around the first turn), but he gets away sharp. He's fast enough. I don't know how much speed is in there, but he's a pretty fast horse. If he gets away sharp, he ought to be able to get himself a decent position and not have to worry about getting hung too wide."
The jockey who will be with Mr. Money is Gabriel Saez. He has won two of his four last starts, and his earnings sit at $500,000.
The Rest of the Field
Other notable contenders for the Indiana Derby include Longe Range Toddy. He will be starting from post 9 with his odds at 12-1 right now. His lifetime earnings are $900,000. Rider Jon Court has won the Indiana Derby twice, and in his last start, he finished third in the G3 $500,000 Ohio Derby with Take Charge Indy.
Long Range Toddy has also won the Rebel Stakes (G2) at Oaklawn Park, but his more recent performances were poor in the Arkansas Derby (G1) as well as the Kentucky Derby, where he placed 16th. Longe Range Toddy is trained by Steve Asmussen.
Also racing is Gray Magician from post 3 with odds at 8-1. The horse is trained by Peter Miller and ran in the Kentucky Derby. Before that race, Gray Magician came in second place at the G2 $2.5 million UAE Derby at Meydan Racecourse.
Roiland is running from post 1 with trainer Tom Amoss. The horse finished in fifth place at the $300,000 Oaklawn Invitational Stakes in May. He also came in third at the G2 $400,000 Risen Star Stakes at the Fair Grounds. Jockey DeShawn Parker has more than 5,500 career wins.
Another horse to keep an eye on is Math Wizard. He finished second in the Ohio Derby (G3), which is his most recent race. Before that, the horse also placed fourth in the Wood Memorial Stakes (G2) at Aqueduct; he seems to perform better with every race.
The field of horses that are running are Roiland (12-1), Hero Tiger (30-1), Gray Magician (8-1), Market Garden (30-1), Frolic More (15-1), Alwaysmining (8-1), Eskenforit (20-1), Chess Chief (12-1), Long Range Toddy (12-1), Math Wizard (9-2), and Mr. Money (favorite at 6-5).