Navarro, Servis Face Steep Federal Charges
Author: Don Mckee
Published: Wednesday April 01, 2020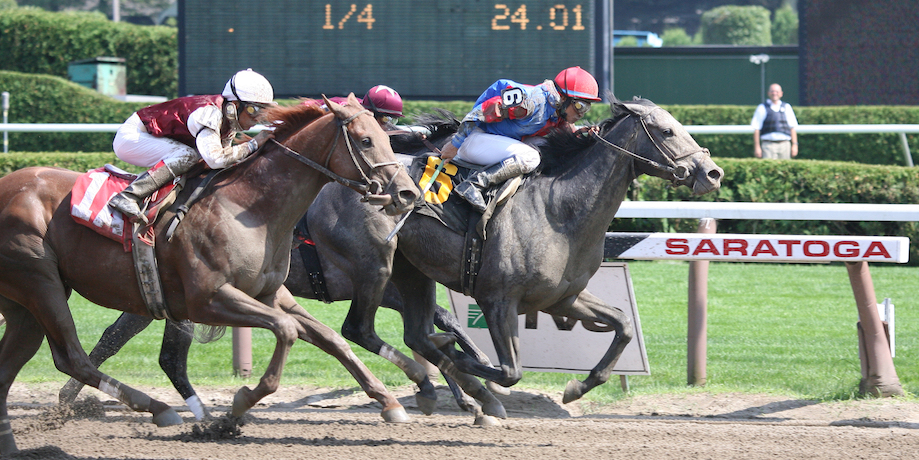 Jason Servis and Jorge Navarro, the two trainers who were involved in a performance-enhancing drug scheme, are facing federal charges that could result in five years in prison.
Navarro is going up against two counts of involvement in a misbranding conspiracy and Servis one count. They were indicted on March 9 by the United States Attorney's Office for the Southern District of New York.
According to a former federal prosecutor and deputy chief in that same office, the indictment levels extremely serious allegations against the trainers, outlines a large criminal conspiracy and has a lot of compelling evidence of guilt.
Robert Rice, an Assistant United States Attorney, was in the SDNY from 1991-2000. He was also deputy chief of the criminal division from 1998-2000 and now specializes in defending individuals who are charged in similar cases.
Rice said that the indictments against the trainers are full of allegations and descriptions of supporting evidence that will make it very difficult for the legal teams to defend.
Rice was involved in prosecuting fraud cases for the Southern District and is a current partner in Clifford Chance's White-Collar Defense Group Practice.
"The indictments quote from various interceptions, which suggests that the government had a wiretap on someone's phone. They also quote from communications, which are likely text and emails, all of which are fairly explicit and very damaging to the defendants," said Rice. "I would be surprised if the communications quoted in the indictments do not precisely track documents the government obtained during its investigation, or wiretaps used in its investigation, and many of them are quite damning and inculpatory.
"On its face, the indictment is a pretty strong case."

Navarro and Servis Among 19
Navarro and Servis are just two individuals among the 19 defendants in the United States vs. Jorge Navarro, et al. They are facing the charges that come from the March 9 indictments of the two trainers and 25 others, which took place in four separate cases of conspiracy to manufacture, distribute, and administer adulterated or misbranded performance-enhancing drugs to racehorses.
According to the indictment, Navarro "executed this scheme by using PEDs designed to evade drug tests, physically concealing containers of PEDs and drug paraphernalia from state regulators and racing officials, administering and directing others to covertly administer PEDs, and shipping certain products designed to mask the presence of PEDs through a straw purchaser."
The statement also said that Servis "orchestrated a widespread scheme of covertly obtaining and administering adulterated and misbranded PEDs, including a PED called SGF-1000, to virtually all of the racehorses under his control."
The indictment covers a timeframe between 2018-20 when Navarro had won 447 races in North America with earnings of $14,155,535. During the same time, Servis took 331 wins with earnings of $19,868,761.

Top Federal Office
The two trainers will be going up against one of the nation's top federal offices.
"Generally, you start out behind the 8-ball as a defendant in the SDNY because it is regarded as one of the most prestigious prosecutors' offices in the country and is staffed with very talented, dedicated, and hard-working prosecutors," Rice said.
"The prosecutors will have amassed a substantial amount of documentary evidence, such as the referenced communications between the defendants, records that tie the defendants to the phones and emails used for those communications, records of drug shipments that trace the drugs going to the defendants and their co-conspirators, and the like.
"They will likely have people who are experts in science examine the drugs and will say they are not what they purport to be. They should have a strong documentary evidence of the shipments and the communications are explicit and damning."