New 20-Stall Gate For Kentucky Derby
Author: Don Mckee
Published: Wednesday February 05, 2020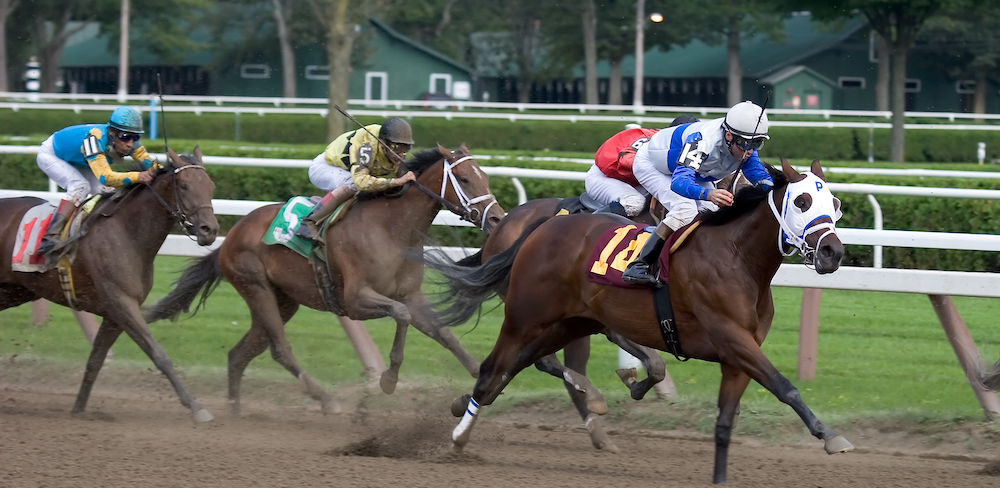 Churchill Downs announced on Monday that a new custom-made, 20-stall starting gate will debut at the May 2 Kentucky Derby Presented by Woodford Reserve (G1). It comes after Churchill Downs entered into an agreement with the Australian-based Sterline Racing.
The gate will only be used for the Kentucky Derby, and it will replace the standard 14-horse gate and the six-stall auxiliary gate that is attached. The space between post 14 in the main gate and post 15 in the auxiliary will be closed. All other races will continue to use the standard 14-horse gate.
Sterline Racing designs, manufactures, installs, and services starting gates, running tail, winning posts, stewards towers, and other racetrack equipment. They are responsible for supplying over 50 countries throughout the globe with racetrack equipment.

Sixty-Five Feet Wide
The new 20-stall gate is set to arrive in early April, and it is 65 feet wide. It will fit into the 120-foot space on the racetrack at the quarter-mile pole.
I think it's a great thing for the Derby," said jockey Mike Smith, who won the Kentucky Derby with Justify in 2018 and Giacomo in 2005.
"You were at a bit of a disadvantage when you drew either the 1 or the 2 or even far, far out because of the big gap in between.
"It would push the 20 horse basically up against the fence, and then the 1 horse had to kind of come around the (inside) fence to make it straight. I think it's about time. I think it's a wonderful thing they're doing, and not that it was an unfair race, but it made it difficult from certain post positions. I think this should certainly even it out a whole lot better."
It was in 1941 when the first closed electronically-operated 14-stall gate was introduced. The six-stall auxiliary gate came into play in 1942, and it has been used 54 times in the Kentucky Derby.
"We believe that a new custom-made, 20-stall starting gate will deliver a clean start for all horses and enhance safety for horses and riders in the Kentucky Derby," said Mike Ziegler, executive director of racing for Churchill Downs Incorporated. "We're thrilled to partner with Australia's Steriline Racing to supply this new starting gate at Churchill Downs."

Safer and Fairer Race
Trainer Mark Casse also believes that the race will be safer and fairer with the new addition. Casse saddled 2-year-old champion Classic Empire in the 2017 Kentucky Derby, finishing fourth. Classic Empire broke from post 14, which is the last stall in the main gate, and he was bumped coming out.
"I think it cost Classic Empire the Derby," Casse said. "Julien (Leparoux) almost got knocked out of the saddle. The problem is, and I don't think a lot of people realize this, but if you and I stand shoulder to shoulder and I took my shoulder and bumped you, I could push you a little, but there's no momentum going.
"But if I stand about 15 feet away from you and took a run at you and hit you with my shoulder, that's what happens; there's so much pressure. When you have a gap, the horses go to (fill) the gap, and then it becomes the 15, 16, 17, 18, 19, and 20 (horses) all follow suit. So they all come down, and they come down hard."
"It's been a long time coming," said Bob Baffert, trainer of five Kentucky Derby winners. "Before, any time when they chose post position, if you drew post 1 or 2, it was a huge disadvantage because the gate wasn't big enough to stretch across there and your horse would be pointing toward the inside rail of the stretch.
"I hope the gates are Americanized to where they are wide enough — where the horse fits, and they aren't claustrophobic. I know when I've been to places like Dubai, the European gates can be very narrow, and horses barely fit sometimes. There is hardly any room for someone to get in there with them, so I hope the gate is safe for the guys that are handling the horses also."