No Parole Set to Return to Oaklawn
Author: Clint Goodman
Published: Wednesday April 22, 2020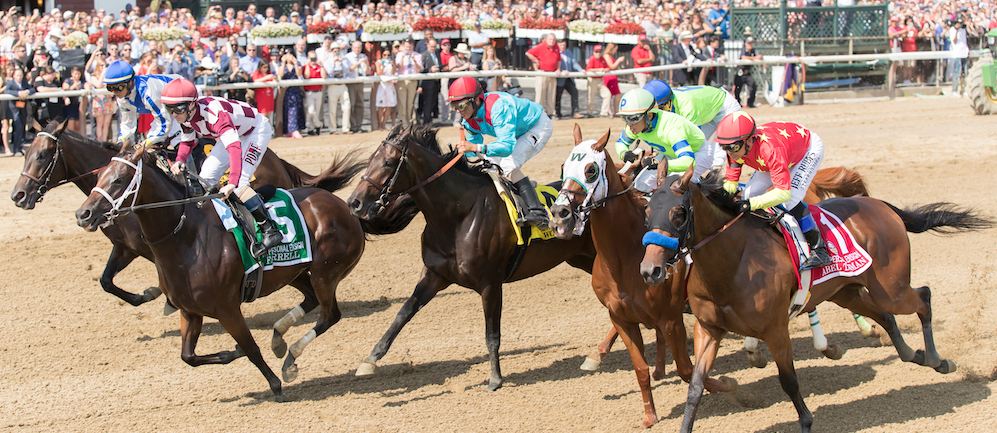 Maggi Moss and Greg Tramontin's Louisiana-bred sprinter No Parole took a shot at the Rebel Stakes (G2) at Oaklawn Park in March. Trainer Tom Amoss called it an "experiment," and it was aimed at giving the colt a chance at the Triple Crown trail.
In the March 14 Rebel, the 3-year-old Violence colt finished off the board. Since six furlongs seems to be the best distance for No Parole, he will return to Oaklawn April 24 to participate in an allowance optional claiming race at that distance.
"The No Parole that everyone was introduced to outside of Fair Grounds was the horse that was very, very impressive in sprint starts where he won by open lengths in each," said Amoss. "We felt that he deserved a chance at one of the (Kentucky) Derby (Presented by Woodford Reserve, G1) preps.
"The Rebel is the race we chose, and Maggi Moss and I did that through conversation, deciding on that specific race with the understanding that if it didn't work out, we would do what we knew he could do well, which was sprint."

Prior to the Rebel
Prior to the Rebel, No Parole was unbeaten in three career starts. He won at a mile in the LA Bred Premier Night Prince Stakes Feb. 8 at Delta Downs. In the 1 1/16-mile Rebel, he broke sharply but faded at the six-furlong mark to finish eighth.
"That race back in March did not work out, so we're coming back in this race Friday with what we know he does well, and we're going to stay with that plan from here on in," said Amoss.

Bubba Bling and American Pharoah
In the race at Oaklawn, No Parole will break from the rail under jockey Joe Talamo. There are 12 entrants and one also-eligible in the field, including stakes winner Texas-bred colt Bubba Bling, making his first start at the track.
Bubba Bling is owned and trained by Steve Asmussen and has finished on-the-board in all five career starts. He scored a black-type at 2 in the My Dandy Division of the Clarence Scharbauer Jr. Texas Stallion Stakes at Retama Park.
Bubba Bling only started once so far in 2020, finishing third in the Feb. 22 Jim's Orbit Stakes at Sam Houston Race Park.
The Too Much Bling colt will break from post 3 under Ricardo Santana Jr.
Also entered in the allowance race is Les Wagner's American Butterfly, making his 11th career start. The American Pharoah colt is trained by D. Wayne Lukas, and he finished third in an allowance optional claimer April 5 at Oaklawn.
American Butterfly has competed with top talent. He ran in the Runhappy Hopeful Stakes (G1) and Claiborne Breeders' Futurity (G1) at age 2.
At age 3, American Butterfly finished off-the-board in the Feb. 17 Southwest Stakes (G3) at Oaklawn. He will break from post 2 under jockey Stewart Elliot on April 24.
Since many of the tracks around the country are closed due to the ongoing COVID-19 pandemic and those that are open are running spectatorless, Amoss spoke about talent being concentrated at smaller tracks.
"Racing has been consolidated to a great extent," said Amoss. "There are two tracks in Florida, one in the Midwest, and a couple of minor tracks in the Texas and Oklahoma area. What you're seeing in these races at Oaklawn Park, including the race with No Parole, is a real cosmopolitan field that includes horses from all over.
"What would be described, literally, as a first-level allowance race after looking at the racing form is one you could interpret as a stakes-race type group.
"It's great for the fans, but it hasn't made it easy on us trainers. But I feel blessed that we have a place to run the horses. I'm not complaining."