NYRA Opens Arms to Hollendorfer
Author: Don Mckee
Published: Wednesday June 26, 2019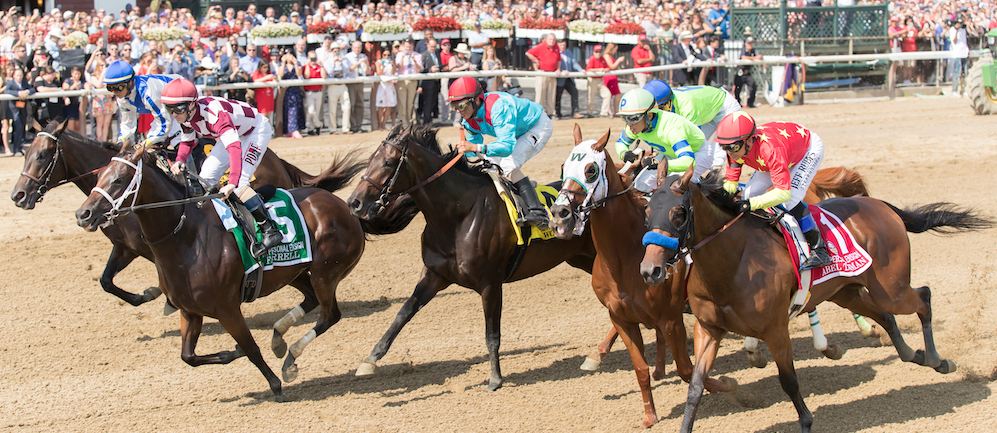 Mired in controversy, The Strong Group—who owns and operates Santa Anita Park—ordered trainer Jerry Hollendorfer off the grounds and out of the entry box in the wake of horse casualties. Coincidentally, four weeks ago, trusted Hollendorfer assistant Don Chatlos, formerly an accomplished head trainer in his own right most notably with Singletary, set up shop at Belmont with plans to be strong at the upcoming Saratoga meeting. NYRA announced June 23 it planned to honor the agreement it had with Hollendorfer for stalls at Belmont Park and Saratoga Race Course.
The move to ban the Hall of Famer from TSG tracks has drawn the ire of racing fans and trainers citing Hollendorfer's sterling record of horse safety and his commitment to growing the game. Someone that measures his experience in decades instead of years, Hollendorfer has long dominated the Northern California circuit and for the past 10 years has been friendly to Southern California racing offices, filling the entry boxes not only with high-level stakes horses but run of the mill allowance horses and claimers.
NYRA's director of communications, Pat McKenna, released the following statement:
"NYRA's equine safety program sets the industry standard and has led to demonstrably safer racing operations at Aqueduct Racetrack, Belmont Park, and Saratoga Race Course. Since 2013, NYRA has successfully implemented extensive reforms and made significant investments to modernize track surface analysis by upgrading relevant technology, equipment, and facilities while providing veterinarians with the independent authority required to properly monitor Thoroughbred health. These efforts and investments stem from an organizational culture that prioritizes the health and welfare of horse and rider above all else. NYRA tracks are safer now than at any point in recent memory.
"Mr. Hollendorfer is currently utilizing stall space at Belmont Park and was approved for stalls at Saratoga Race Course for the 2019 summer meet. NYRA will honor those agreements, and he will be permitted to stable and enter horses at both Belmont and Saratoga."
As mentioned, Hollendorfer moved about 20 horses this spring to Belmont Park with Chatlos to compete in East Coast stakes races, including horses owned by Larry Best's OXO Equine. Best's 3-year-old colt Rowayton is currently at Belmont and looking ahead to the July 6 Dwyer Stakes (G3).
Hollendorfer stables and races at more than just Santa Anita; he also frequents California's Golden Gate Fields, which is also under the control of Stronach.
"Individuals who do not embrace the new rules and safety measures that put horse and rider safety above all else will have no place at any Stronach Group racetrack," TSG said in a statement Saturday.
"We regret that Mr. Hollendorfer's record in recent months at both Santa Anita and Golden Gate Fields has become increasingly challenging and does not match the level of safety and accountability we demand. Effective immediately, Mr. Hollendorfer is no longer welcome to stable, race, or train his horses at any of our facilities."
According to a quote he gave the Daily Racing Form, Hollendorfer plans to move his 46-horse string from Santa Anita to Los Alamitos Race Course. The 40 horses he has at Golden Gate Fields will move to Alameda County Fair Grounds in Pleasanton, Calif.