OBS Spring Sale Opening Session Numbers
Author: Clint Goodman
Published: Wednesday June 10, 2020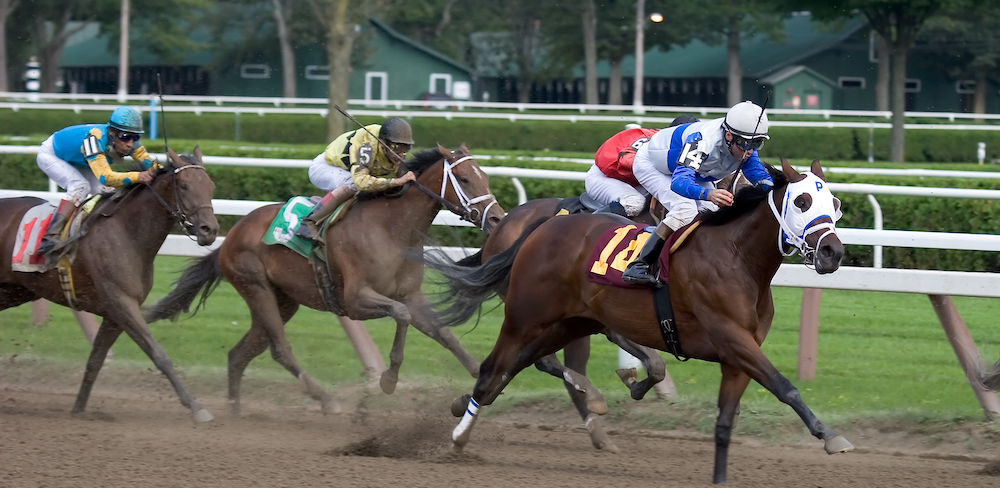 Tuesday's opening session of the Ocala Breeders' Sales Spring Sale of 2-Year-Olds in Training didn't seem to suffer much due to the COVID-19 pandemic. The sale was delayed from its traditional April date, but there was still the same clientele, including the biggest trainers, bloodstock agents, and horsemen.
The sale featured 192 horses offered on Tuesday, with 133 being sold for gross receipts of $12,166,500. With the 59 that went unsold, the RNA rate was 30.7%. The average was $91,477, with a median of $50,000.
Last year, there were a total of 211 horses offered and 166 sold during the first session, and the gross receipts were $15,346,000. The average price was $92,446, and the median was $55,000. With the 45 that went unsold in that session, the RNA rate was 21.3%.
"I didn't have expectations on what the numbers would be like," said OBS president Tom Ventura. "We had nothing to gauge it on, so I didn't have a good feel to where I could project with any kind of confidence. With what happened today, and I hope it continues the next three days, we will be very happy if we land in this spot where our average is close to what we did last year.
"The object is to keep the cycle going, get the 2-year-olds sold, and get the horses to the racetrack to fill races. We have three Eclipse Award winners on the cover of our catalog, we have a tremendous catalog with every sire you can think of, and we are thrilled with the horses we have to offer. It all comes down to us having a sale and doing all we can to make it easy for people to buy and sell horses."

Purchase of Ghostzapper Colt
The opening session was closed out with the $750,000 purchase of a Ghostzapper colt named Esqwire. He was purchased by Ben McElroy, agent for Arman Shah, son of Kaleem Shah. The colt was consigned as Hip 1250 by Sequel Bloodstock, agent, and was bred in Kentucky by Stonestreet Thoroughbred Holdings.
"We are delighted," said Becky Thomas of Sequel. "Kaleem Shah has been extremely active in our sport, and to have someone of his caliber buying here is great.
"He's had a lot of grade 1 success, and I hope that continues with this one. Simon (Callaghan) and Ben did a lot of work checking many, many times to see how the horse was, but we're just absolutely delighted."
Hip 1250 is out of the Smart Strike mare Roberta Turner, and he is from the female family of grade 3 winners Ever So Clever and In Conference. The colt breezed an eighth-mile in :09 4/5 in the under track show.
"Ben McElroy selected the horse, and he loved the horse every step of the way," said Kaleem Shah. "We hope he lives up to his breeding as well as the breeze show performance. I was told Bob Baffert was the under bidder, so he pushed me. We have a few others at this sale in mind, so we will see what happens."

Online Bidding
Online bidding was also introduced at the sale. Through the OBS website, individuals who were unable to attend the auction could utilize the website by providing their credentials.
After a few problems in the first couple of rounds, the online bidding system smoothed out and resulted in several six-figure horses being purchased digitally.
The top online bids went to Hip 179 and Hip 282, which were purchased for $350,000 and $300,000, respectively.
Hip 179 is a Munnings filly out of the Sky Mesa mare Mylitta. Consigned by Mayberry Farm and purchased by Live Oak Plantation, the filly was bred in Kentucky by Edward Seltzer.
Hip 282 is an Into Mischief filly consigned by Gene Recio, agent, and purchased by D. J. Stable. The filly named Speeding is out of the Tapit mare Prancing and was bred in Kentucky by Peter E. Blum Thoroughbreds.