Ohio Derby Defection, Ellis Park Sold Again
Author: Don Mckee
Published: Thursday June 20, 2019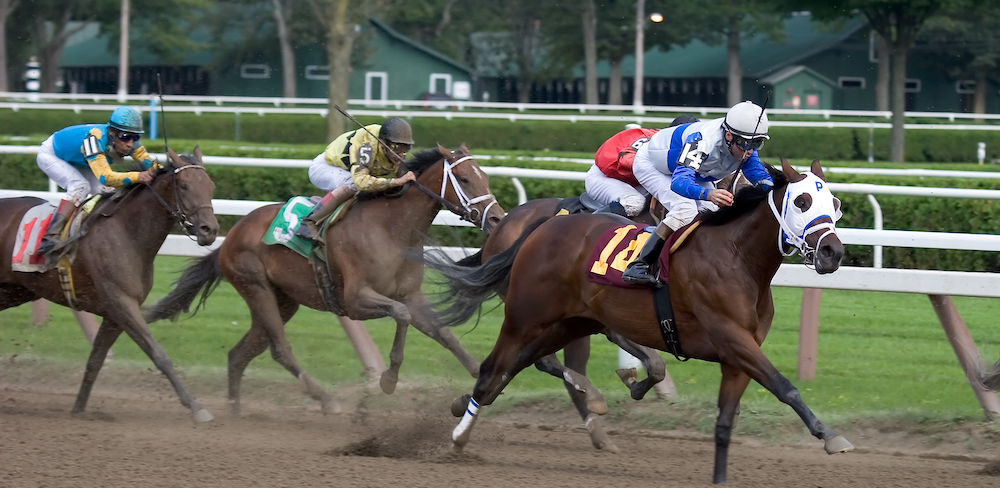 Considered by some as a horse that could very well dominate the second half of the 2019 racing season and assert himself as a top three-year-old, Global Campaign, an impressive winner in the Peter Pan, was scratched from Saturday's Ohio Derby with a foot ailment termed minor by his team.
The son of Curlin, who defeated eventual Belmont Stakes winner Sir Winston last time in the Peter Pan Stakes (G3), continues to deal with separate problems on the same foot. Connections believe they stem from a grabbed quarter — when a front foot hits a hind foot — leaving the gate earlier this season in the Fountain of Youth.  That fifth-place result at Gulfstream Park is also the only defeat in the colt's four-race career.
"We didn't anticipate that being the problem, but it kind of opened back up on him," Sagamore Farms' Hunter Rankin told horseracingnation.com Wednesday. "He had it in the Peter Pan, but it was patched and fine. As these things grow down, you get different issues."
Hough did not send Global Campaign to the track for training Wednesday. He could return later this week.
"We could really push him, I guess, and do it, but it's not the right thing for him," Rankin added. "It's not a long-term thing. It's just bad timing. We want to make sure when we do run him that he's at his best — that he's happy and healthy and all that."
Rankin said connections will look next to Belmont Park's July 6 Dwyer (G3) going a one-turn mile or the 1 1/16-mile Indiana Derby (G3) on July 13.
Global Campaign had drawn post four in a field of seven led by two names from the Triple Crown series. The Preakness Stakes' third-place finisher, Owendale, is 9-5 on the morning line, followed by Kentucky Derby contender Long Range Toddy at 5-2. Global Campaign measured a 3-1 shot.
Ellis Park Sold
After receiving regulatory approval to offer Thoroughbred racing and historical gaming, a subsidiary of Laguna Development Corporation of Albuquerque, N.M., is expected to complete an $11 million deal in the coming days to purchase Ellis Park in Henderson, Ky.
It would mark the second time the track has been sold in the past 12 months as last summer Saratoga Casino and Hospitality Group, of Saratoga Springs, N.Y., completed a deal to purchase Ellis Park from Ron Geary. The Saratoga Casino group had previously been a 30% owner of Ellis before fully purchasing the track last July.
Founded in 1998, Laguna Development Corporation operates three casinos and a number of travel centers as it is involved in gaming, retail, entertainment, and hospitality for the Native American tribe Pueblo of Laguna.
Saying the Evansville, Ind., wagering market is under-served, the prospective new owner of Ellis Park outlined an ambitious plan to invest nearly $60 million in the racing and historical racing facility at the Henderson, Ky., track in the next couple of years.
After hearing those plans and no staff concerns about the principals in the new ownership group, the Kentucky Horse Racing Commission June 18 at its regular meeting unanimously approved the new owner, Laguna subsidiary Ellis Entertainment LLC, to purchase all assets of Ellis Park. With the commission's approval for the new owner to offer racing and historical gaming in place, the transaction is expected to be finalized in the next few days.
The new owner plans to invest $50 million-$55 million in the next couple of years on a new historical gaming facility, widening the turf course, installing lights for the track, improving barns at the track, and adding restaurants throughout the facility. The historical gaming facility, at a price tag in the $45 million range, is scheduled to be completed in November 2020 while the $6.2 million in track upgrades include the addition of lights and widened turf course expected to be ready for the 2020 summer meet.