Pegasus World Cup Looking Very Open Without the Stars
Author: Clint Goodman
Published: Thursday January 14, 2021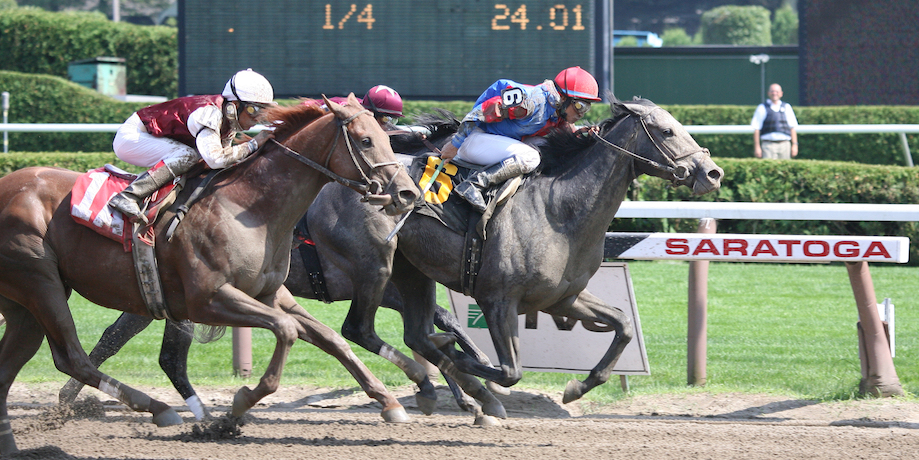 Favorites (Gun Runner, Arrogate) and second-betting option (Mucho Gusto, City of Light) claimed victories in the first four Pegasus World Cup editions, but the competition looks wide open this year. And that implies some sharp handicapping might lead to winning combinations — a trifecta, an exacta, or other exotics — that yield huge paydays.
How's the Race Shaping Up?
The original invitees' list included Charlatan, who finished first in all his races, and Mucho Gusto, the defending champ. They're not the favorites this time because the Bob Baffert trainees aren't running—Charlatan is focusing on the 20 million-dollar Saudi Cup in February, and Mucho Gusto, who had a "tissue injury," was retired a week ago. Baffert is hopeful of winning the prize money, believing Charlatan is very fast, even though the race is challenging.
For now, the probable invitees for the Pegasus World Cup comprise four winners of Grade One races: Math Wizard (Pennsylvania Derby 2019), Code of Honor (Travers & Jockey Club Gold 2019), True Timber (Breeder's Futurity 2018, Cigar Mile 2020), and Knicks Go (Breeders' Dirt Mile Cup 2020). Three probables also participated in the Pegasus World Cup last year: Tax (ninth), True Timber (eight), and Mr. Freeze (second, 4.5 lengths behind Mucho). True Timber finished seventh two years ago, and he returns for a third attempt.
Other invitees include Sleepy Eyes Todd, Kiss Today Goodbye, King Guillermo, Jesus' Team, and Harpers First Ride. If there are dropouts prior to next weekend's post-position draw, the waiting will include Coastal Defense, Independence Hall, and Idol. Knicks Go, who recently had a new trainer, Brad Cox, may become the new favorite. Under Brad Cox, the horse went 3-for-3 last year and recently won't the BC Dirt Mile, giving him a better 5-3-1 record in 17 starts.
After claiming victories in the Travers & Jockey Club Gold Cup (2019), Code of Honor went 1-for-5 last year in the Westchester G-Three. On November 27, he ran second to Bodexpress at the Clark G-One. However, the five-year-old will likely be a second choice.
Lots of Possibilities in the Competition
The lineup isn't star-studded for a three million dollar race. However, it leaves lots of possibilities for the remaining participants, with most of them having displayed flashes of greatness.
For instance, 7-year-old True Timber under trainer Jack Sisterson broke his losing streak by winning the Cigar Mile on December 5. Before then, he came second behind Sleepy Eyes Todd on November 7 in Lafayette. Out of his most recent four starts, 5-year-old Sleepy Eyes Todd has won three — the Lafayette mentioned above, Charles Town Classic, and Mr. Prospector. He came fifth in the G1 Awesome Again on September 26, 12.25 lengths to the winner.
Also, let's take a look at King Guillermo, fourth in the prestigious Cigar Mile and winner of the G2 Tampa Bay Derby. He's Florida's favorite and has been wonderful in training sessions. So has 5-year-old Math Wizard, who's gone 0-for-7 after his upset at the Pennsylvania Derby in 2019 at 31-1 odds. His trainer, Saffie Joseph, believes the horse can claim victory again. After coming off a layoff (for three months), Math Wizard came fourth at the Harlan's Holiday.
Joseph said after a layoff, it usually takes one or two races for the horse to get back to his pace, but he was even surprised by his great performance at the Harlan's Holiday.