Pierre "Peb" Bellocq, William Leggett announced for Joe Hirsch Media Roll of Honor
Author: Don Mckee
Published: Tuesday December 15, 2020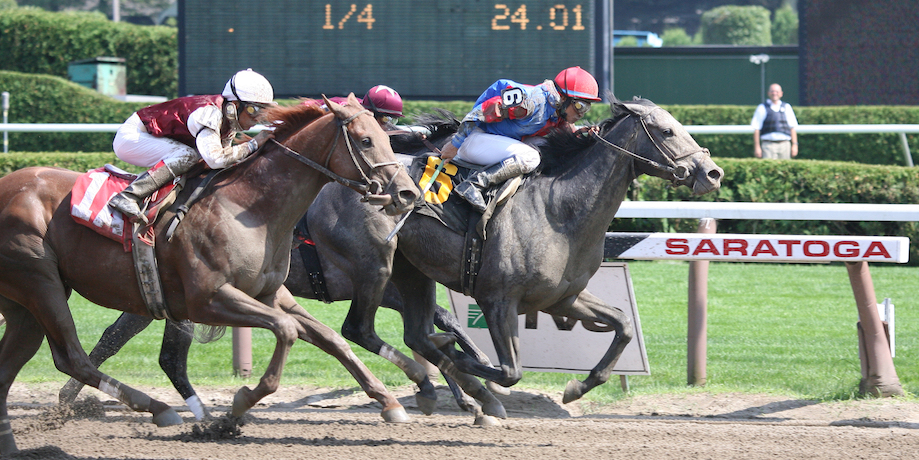 Pierre "Peb" Bellocq, known for his horse racing cartoons and art, and the late William Leggett, known for his 30-year career as a journalist in the sport, have been named to the Joe Hirsch Media Roll of Honor at the National Museum of Racing in Saratoga Springs, NY.
Both Bellocq, 94, and Leggett have won Eclipse Awards for Outstanding Contributions to Racing over the course of their respective careers.
Bellocq was born in 1926 and raised in France by a horse-loving family. Although he drew many things, he truly started to make an early career by drawing cartoons of horses and jockeys for French racing journals.
It wasn't long before Bellocq began being known as "Peb," which is what he would write for a signature on his drawings.
By 1954, he had moved to the United States after being asked to draw pictures for the Washington, D.C. International Stakes. It was only one year later that Bellocq started working for the Morning Telegraph and Daily Racing Form, which would take Bellocq to cement his impact on American horse racing forever.
It was his work in the United States that gave him such nicknames as "the turf world's Michelangelo."
To put into context how important Bellocq is to horse racing, Churchill Downs was undergoing major renovations in 2001 and it was Bellocq who was asked to commission a 36-foot mural for the clubhouse, depicting the 96 jockeys who had won the Kentucky Derby at the time.
He was also awarded the National Cartoonists Society 1991 Sports Cartoon Award, showing that his talents were recognized outside of the horse racing world too.
Leggett being honored as welll
William Leggett is being added to the Joe Hirsch Media Roll of Honor after a horse racing journalism career that spanned about 30 years.
The late Leggett, who died at 64 in 1996 in New York City, spent most of his career covering sports for Sports Illustrated, with a big focus on horse racing.
He also worked for horse racing publications like the National Turf Writers Association and the New York Turf Writers Association.
Growing up in Saratoga Springs, the location of the National Museum of Racing, Leggett encountered horse racing on a daily basis because he grew up a few minutes away from the Saratoga Race Course. While his parents weren't involved with horses, Leggett couldn't contain himself from being involved in horse racing.
With the sport being so prominent in his life, he was writing articles on horse racing for the local newspaper by the time he was 16.
In a 1983 interview with Sports Illustrated, Leggett described why it was hard for him to avoid horse racing.
"Around there you talked horses, whether you were a bettor or not. You had to follow them," Leggett said in the interview. "If you didn't, it would be like living in Cooperstown and not knowing who Babe Ruth was."
Leggett's contributions to horse racing also earned him a spot in the inaugural class for the Saratoga Springs Sports Hall of Fame in 1993.