Pirate's Punch Looking Toward Oaklawn Handicap
Author: Clint Goodman
Published: Friday April 10, 2020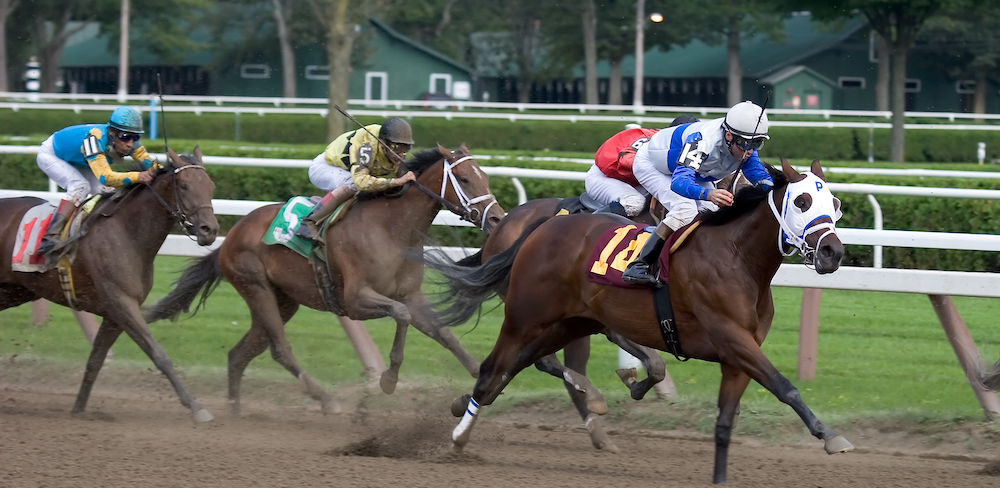 Trainer Grant Forster's Pirate's Punch took a five-length allowance-level victory on April 3 at Oaklawn Park. According to the trainer, the gelding will now target the $600,000 Oaklawn Handicap (G2) for older horses at 1 1/8 miles May 2.
Pirate's Punch's Career
Pirate's Punch was ridden by Tyler Baze in that allowance-level race. The pair kept pace early, and they eventually moved ahead of the field as they turned for home. The 4-year-old son of champion Shanghai Bobby went 1 1/16 miles on a fast track in 1:42.48, scoring the meet's best time.
Forster trains Pirate's Punch for Gulliver Racing, Craig Drager, and Dan Legan. The racehorse has gone through a few trainers since beginning his career.
"It was very similar to his allowance win this winter (Fair Grounds Race Course & Slots)," said Forster. "He's just a really talented horse. He's got so much speed that he ends up on the lead all the time, but he's very ratable."
Pirate's Punch's racing career began in Southern California with trainer Bill Morey. While he was there, he ran against impressive 2-year-olds like Gunmetal Gray, Rowayton, Dueling, and Parsimont. When he moved over to trainer Jeff Mullins, Pirate's Punch broke his maiden July 6 at Ellis Park for a $30,000 claiming tag.
Forster received Pirate's Punch last summer, a result of Mullins moving his Kentucky String to Southern California for the Del Mar meeting.
"It just worked out that Billy Morey, who bought the horse and trained the horse as a 2-year-old initially, is a good friend of mine," Forster said. "He recommended me to the owners. It worked out that I ran in a race at Ellis Park the same day that Pirate's Punch broke his maiden, and I got to meet the primary owner (Gulliver Racing), Phil Bongiovanni, and we kind of hit it off.
"Very fortunate for me, they elected to give the horse to me, and I just kind of got him at the right time. He had just broken his maiden and got a little confidence. He's just been on an absolute straight upward trend ever since."
Pirate's Punch has run in a total of seven races for Forster. He scored allowances by 8 3/4 lengths at Indiana Grand, 11 1/2 lengths at Fair Grounds, and five lengths at Oaklawn. He took a third-place finish in the Super Derby (G3) at Louisiana Downs, as well as the Mineshaft Stakes (G3) at Fair Grounds.
With a record of 4-2-3 from 13 starts, Pirate's Punch has earnings of $191,551. He is a half brother to the graded stakes winner Cocked and Loaded, as well as Girvin, a grade 1 winner with earnings sitting at more than $1.6 million. Girvin stands for $7,500 at Ocala Stud in Florida.

Loveberry's Possible Return to Oaklawn
Back on March 17, jockey Jareth Loveberry suffered a fractured pelvis after being unseated during training hours, putting him out for some time. He was not required to have surgery and said that he is "progressing nicely."
According to a message sent to Oaklawn publicity on April 8, Loveberry indicated that he could return before the meet's closing day on May 2.
"There isn't much pain at all in the hip, just in the muscles around it from not being used for a while," Loveberry said.
According to Loveberry, he is planning to ride at Arlington International Racecourse this summer. The track's meet has been delayed due to COVID-19. Normally opening in early May, it will now take place at a later date.