Post-Preakness Racing Plans Solidifying
Author: Don Mckee
Published: Tuesday May 21, 2019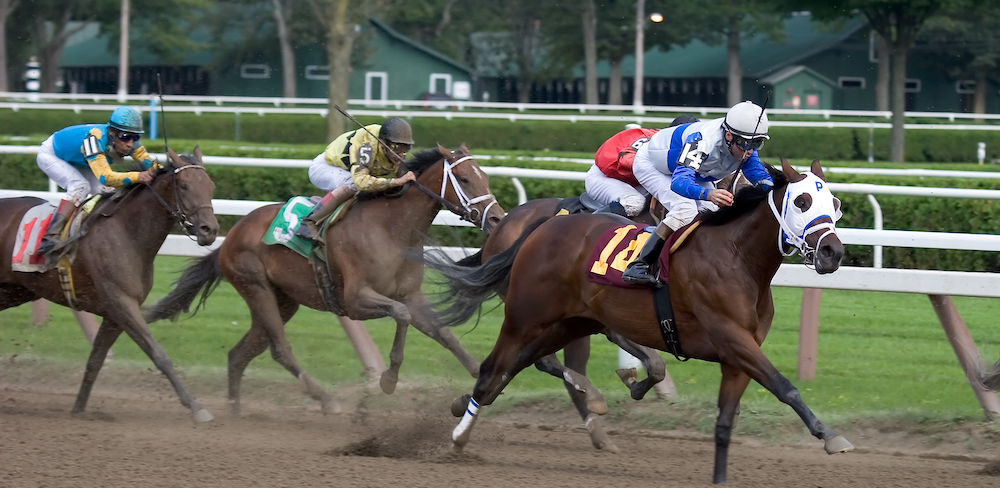 Maryland-Based Horses Target Summer Races
Both Alwaysmining and Win Win Win will sit out the Belmont and point for races later in their summer their Maryland-based connections said in the aftermath of the Preakness. Both horses turned in somewhat disappointing performances finishing 7th (Win Win Win) and 11th (Alwaysmining).
Alwaysmining moved up to challenge pacesetting Warrior's Charge and Anothertwistafate nearing the far turn of the 1 3/16-mile Preakness but tired during the stretch run and finished 11th. The Maryland-bred is a popular local runner and ended up the 6-1 fourth choice in the 13-horse field. Trainer Kelly Rubley, who was looking to become the first female trainer to capture a Preakness, said Sunday he emerged from the race none the worse for wear and that she would get him back on a regular training schedule before selecting the next race.
"I was surprised he dropped back as suddenly as he did," Rubley told drf.com, "and he cooled out just like it was a normal race. There's no reason to stop on him. We scoped him after the race, and he was fine."
Win Win Win, who like Alwaysmining is stabled at the Fair Hill Training Center, "Seems like he came out of it okay," said trainer Mike Trombetta. Win Win Win had his work cut out for him in the Preakness from post 13. As can be expected, he had a wide trip. Win Win Win was still in contention in upper stretch but flattened out in the final furlong and finished seventh, beaten by 5 1/2 lengths.
"The post was just one of those things," Trombetta told drf.com. "You try and make the best of it, but it's just a little challenging to do what you want. Improbable and us kind of had the same trip – four or five wide around the turn, and we ended up close to each other."
Maximum Security's Plans Unveiled
Maximum Security, the first horse ever disqualified from first in the Kentucky Derby is now on track for a few summer races, his trainer Jason Servis revealed recently. Comfortably resting at Servis' Monmouth Park summer base, Maximum Security paraded for adoring fans before Saturday's fifth race at Monmouth Park.
His connections are now pointing to the Grade I Haskell Invitational and hinted at possibly running in the Pegasus, the local prep for the Haskell. Servis also hinted to TVG's Tom Cassidy that given the Haskell being a week earlier, the Travers at Saratoga now is in play, assuming everything goes smoothly. Thirty-four days separate the Pegasus and Haskell while 35 are between the Haskell and Travers, perfect amounts of respites according to Servis.
"We are not looking at the Belmont because (trainer Jason Servis) says Maximum Security needs more time to fully recover," West said in an email to bloodhorse.com. "We care a lot about our horses, and therefore we let them tell us when they are ready to run. Our ultimate goal is to give Maximum Security the opportunity to be the 3-year-old champion, and everything we do will be to that end."
On May 17, West issued a challenge to the connections of War of Will; Country House, who was elevated from second to first in the Kentucky Derby; Long Range Toddy; and Bodexpress, who unseated his rider and ran off in the Preakness, offering $5 million to each horse if they finish ahead of his Florida Derby winner the next time they face him this year. The conditions also include the owners of those horses must pay West $5 million or $1.86 million if their horse finishes behind Maximum Security, with the money donated to the Permanently Disabled Jockeys Fund. West has not heard from the connections of the four horses about his challenge.