Potential Training Mishap The Talk of the Backstretch
Author: Don Mckee
Published: Monday April 29, 2019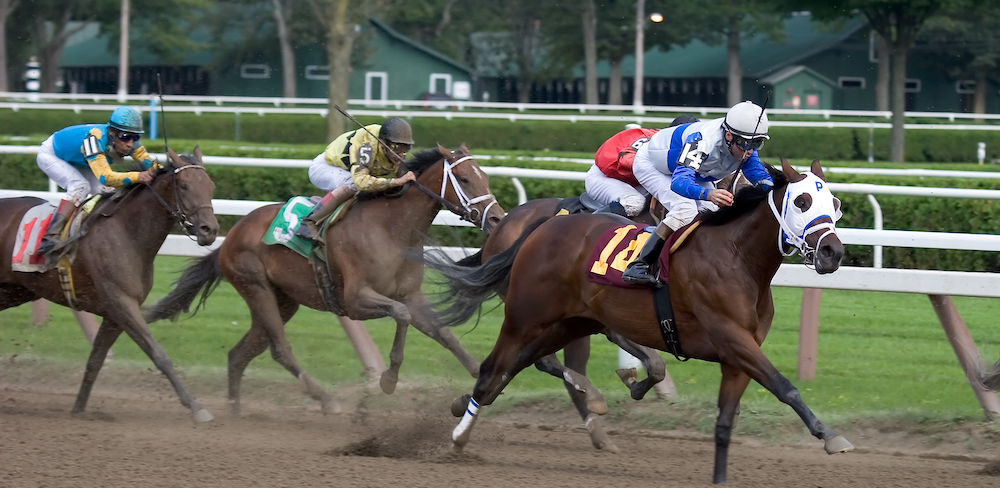 Crisis Averted
In the days leading up to the 145th running of the Kentucky Derby, ever subtlety and detail will be discussed and rehashed. Horses, their owners, trainers, and jockeys look forward to the moment the gates spring open, and the action begins. However, the leadup to the race has proven to be just as critical, as evidenced by a potentially-damaging early morning training incident Sunday under the Twin Spires.
Working in company, Bill Mott's Derby duo of Country House and Tacitus were midway through their workout when Derby runner Win Win Win and his work partner Souper Courage, a non-Derby starter from the barn of Michael Trombetta, approached the pair. Veteran jockey Julian Pimentel aboard Win Win Win did his best to steer clear of the Mott horses and not interfere with their work, guiding his horse extremely wide.
"When you first see that, you hope they don't drop in in front of you," Mott told Bloodhorse.com. "We had already started our work before the five-furlong pole. The other team did a very good job. They were very courteous. They stayed out and let us continue the work. They swung wide, and one horse joined up with us. It turned out great. It didn't do us any harm. I want to commend Julian Pimentel. He did a really good job. I think it worked out good for everybody. It might have worked out just as well for him, and it was for us."
For the record, Tacitus and Country House were clocked in identical fractional times of: 12 1/5, :24 1/15, :35 4/5, and :48 through a half-mile. They both galloped out to six furlongs in 1:12 4/5 and to seven furlongs in 1:26. Tacitus' mile time was 1:39, and Country House's time was 1:39 4/5. Win Win Win completed his half-mile work in :47.5.
"I was on the radio with Mel (exercise rider Melanie Williams on Souper Courage) and told her there was company coming behind her," Trombetta told Churchill publicity. "They started their work at the 5/8ths, and that is why they caught up to us so fast. Those things happen, but it is unusual that it happened here with limited traffic. Hey, they jump in and join the party, and everybody gets around there OK and everybody is happy."
Collmus' Call
When American Pharoah crossed the wire in the 2015 Belmont, becoming the first horse to win a Triple Crown since 1978, NBC race caller Larry Collmus exclaimed that the Bob Baffert trainee, ridden by Victor Espinoza and owned by Zayat Stables, was "finally the one."
Fast forward four years and Zayat Stables did not forget Collmus' iconic call, naming a colt after the signature saying: Finally the One. Sold for $800,000 at the Keeneland September Yearling Sale last fall out of the Dixieland Band mare Ragtime Hope, he is a half-brother to Breeders' Cup Sprint winner Secret Circle along with two other winners.
Finally The One might have been worth seven figures were it not for colic surgery he underwent as a foal. "But we loved him," Justin Zayat, son of patriarch Ahmed Zayat, said after signing for the colt.
Blame in on the Rain
Given track conditions and certain horses affinity for wet and dry surfaces, owners and trainers are keeping a close eye on long-range forecasts as the first Saturday in May approaches. Currently, there's a 50% chance of thunderstorms on Thursday, 50% chance of rain on Friday and a 40% chance of showers on Derby Day.
Historically speaking, 100 prior Kentucky Derbies have been run on a track labeled fast. The track has been labeled good 11 times and only 16 derbies, including last year's race, have been contested on a surface labeled sloppy, muddy or wet fast. The remaining 17 races have been held on surfaces termed dusty, slow and heavy, terms that given improved technology do not apply to today.