Preakness Preparations Ramping Up
Author: Don Mckee
Published: Thursday May 16, 2019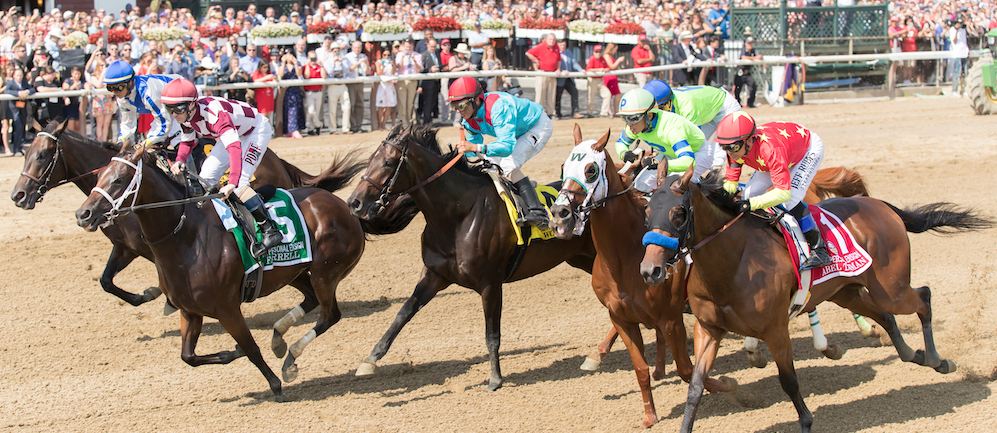 Taking a Shot
Bettors, casual race fans, trainers, and owners all know one thing about the 2019 Preakness Stakes: it's anyone's race. No dominant horse exists, and for the first time in over two decades, the Derby winner won't try and capture the Black Eyed Susans.
To that end, trainer Dale Romans and Calumet Farm — two entities never afraid to take a shot in a major race — made Everfast a late edition to the Preakness Stakes field ahead of Wednesday's post position draw. A son of Take Charge Indy, Everfast will run back from a fifth-place effort on the Kentucky Derby undercard in Churchill Downs' Pat Day Mile. This season, the colt was on the Derby trail, running second in Gulfstream Park's Holy Bull (G2), eighth in the Fountain of Youth (G2) and ninth in the Florida Derby (G1).
Everfast's addition brings the Preakness field to 13 runners, the largest group to contest the second leg of the Triple Crown series at Pimlico Race Course since a full field of 14 headed postward in 2011. Joel Rosario will be aboard Everfast, a 2017 Keeneland January purchase who hammered for $47,000. The horse's lone win in 10 starts came on debut Aug. 12 at Ellis Park. Since then, he also has one second and a third.
"He jumped up and ran big in the Holy Bull," Romans told horseracingnation.com. "When he runs big, he runs big. We're hoping he throws in one of those big races. Some of the top contenders are missing, so we'll take a chance. He's training like he did before the Holy Bull.
West Coast Invader Arrives
Anothatwistafate has certainly logged the frequent flier miles going back and forth from his Northern California base now twice in the span of five weeks. He completed his transcontinental trip to Pimlico Race Course on Tuesday evening and took his first steps on the track surface for Saturday's 144th Preakness Stakes about 11 hours later on Wednesday morning.
Anothertwistafate is the first Preakness starter for the veteran owner Redekop, a prominent real estate developer in Vancouver, B.C., and the first Triple Crown horse developed by 44-year-old trainer Blaine Wright, a dominant conditioner in Northern California and the Pacific Northwest. The Scat Daddy colt flew from Oakland, Calif. to Newark, N.J., and rode in a van for the final leg of his journey to Baltimore. Wright's crew was waiting for him when he arrived at 8 p.m. Wright said Anothertwistafate looked like he handled the trip well and was ready to get out of his stall for some light exercise at Pimlico. He went out to the track a little after 7 a.m.
"We turned the corner here, and he was just getting up from a roll and actually squealed and bucked and played," Wright told Pimlico publicity. "He was right at the front of the stall and was biting at us. We checked his (feed) tub; it was good. He seemed awfully sharp, so we just decided to take him out and let him stretch his legs for a little jog and have a little green grass."
Anothertwistafate made one slow turn around the track. He is scheduled to gallop and school in the gate Thursday and Friday.
Wright's horse will get the services of two-time Eclipse Award-winning jockey Jose Ortiz in the Preakness. After giving the call to local Northern California jockey Juan Hernandez for most of the colt's career, Wright put Javier Castellano on him for the Blue Grass Stakes. Instead of going back to Castellano, he acquired Ortiz's services for the Run for the Black Eyed Susans.