Preservationist Wins Big in Grade 2 Suburban Stakes
Author: Don Mckee
Published: Monday July 08, 2019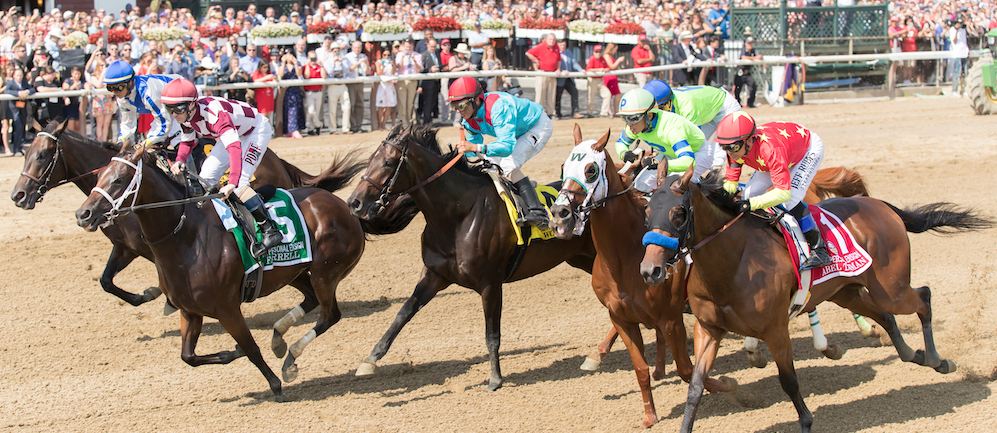 Preservationist's owner has had a lot of patience with him, and it paid off on Saturday. After coming off an impressive victory on a sloppy track at Belmont and earning a 101 Beyer Speed Figure, Preservationist won his graded stakes debut. The $700,000 Suburban Stakes (G2) at Belmont Park, a 1 1/4 mile event brought the 6-year-old horse's record to 8-5-1-2. He had won four of his last five starts since early 2018, and his earnings are now at $572,300. The race on Saturday was Preservationist's third straight win and his fourth start in 2019.
Suburban was only his eighth career start, but Preservationist proved his skill early on. He was alert from the beginning after breaking from post 2 under Junior Alvarado. The 7/2, second choice favorite moved ahead of Realm to lead through the opening quarter. Catholic Boy, the favorite at 6/5, soon moved past Preservationist. Trailing behind Catholic Boy for three-quarters, he was able to move to the inside and eventually pass him on the rail to take the lead. Preservationist pushed forward towards the finish while extending his lead in the final furlong. He crossed the line at 4 1/2 lengths ahead at 1:59.99 to win this graded stakes. Catholic Boy did not perform as expected, leaving some to wonder if he would fair better on turf.
Junior Alvarado spoke highly of the horse and trainer. "Jimmy is a hell of a trainer and a great horseman, so I knew he was going to get him ready for this race, and that's what he did …My horse broke good, and I let him find his rhythm. He took the lead during the first part of the race and then Catholic Boy came on the outside – a little keen. I wasn't worried. I was trying to give a nice, confident ride to my horse."
Catholic Boy's trainer, Jonathan Thomas, spoke on his horse's performance. "He was a little too keyed up, but I thought it was a respectable effort…We were second-best today. I don't want to downplay the winner. He ran super. It's important to get back to the barn, and we'll see what we do. I'm proud of him."
Pavel came in third at 1/2 length behind Catholic Boy, and Realm followed in fourth at 1 length ahead of Cordmaker. The rest of the field followed with Carlino, Marconi, Rocketry, Lone Sailor, Wooderson, and Mead Hall.
Speaking on Preservationist, trainer Jimmy Jerkens said "He was so nice and relaxed coming off of a big race, so I thought he'd be fit enough. He's got a lot of talent, but he's got stamina, too. He has a lot of quality all through his female family. Nice to see it all come together to pick up a graded stakes win here today."
Preservationist returned $9.90 to win, $4.40 to place, and $3.70 to show.
He is a 6-year-old horse owned by Centennial Farm and bred in Kentucky by Emory Hamilton. He is from the Dixieland Band mare Flying Dixie, and his trainer is Jimmy Jerkens.
Preservationist, son of Arch, has suffered various problems throughout his career. In his sophomore season, he placed second in his debut in June 2016 at Belmont, but he didn't race again for eighteen months until he finished third in December 2017. Following this, he won a maiden and an allowance before being out of racing again for eleven months from February of 2018 until January of 2019. On February 2, he won a second-level allowance followed by a third-level allowance on May 23.
Preservationist impressed a lot of people with his performance on Saturday at Belmont Park.