Racing News and Notes: New Racetrack Opening, Employment Trouble
Author: Don Mckee
Published: Friday May 24, 2019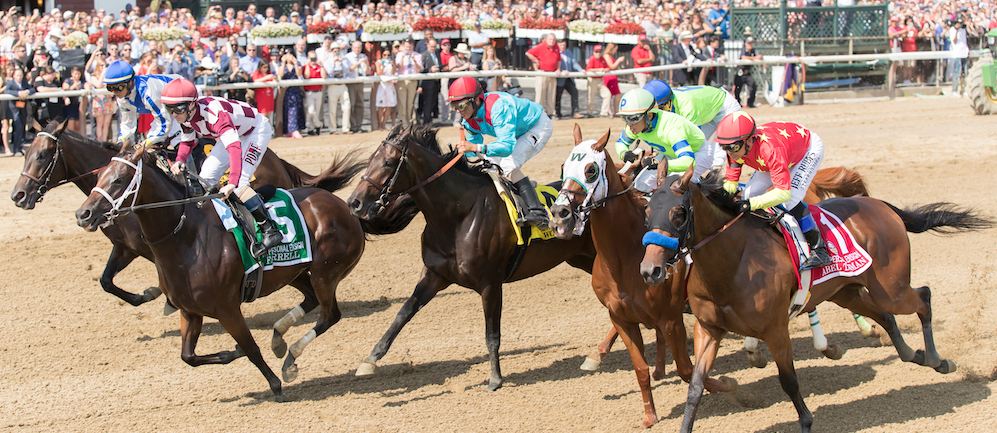 Racing Back at Arizona Downs
After an eight-year absence, year-round horse racing is back in Arizona with the opening this weekend of Arizona Downs in Prescott Valley. The facility, once known as Yavapai Downs, was bought out of federal bankruptcy court for $3.22 million in January 2018. The new owners, J&J Equine Enterprises, have spent more than $7 million to renovate the track and continue a tradition of racing in the Quad City that dates back to 1913. For years, this summer meet dovetailed with the October-to-May schedule at Phoenix's Turf Paradise.
"Year-round horse racing strengthens the industry and benefits everyone – the horse owners, breeders, jockeys and related professions that will now be able to stay in the state to compete," Arizona Downs General Manager Ann McGovern said in a press release. "And of course there are thousands of fans who will be able to enjoy horse racing in Arizona throughout the year."
The summer meet will include 35 dates of thoroughbred and quarter horse racing, with eight races scheduled each day. The meet mostly consists of Saturdays and Sundays, with extra dates added for the Memorial Day, July 4, and Labor Day holidays.
Backstretch Employment Issues in the Forefront
Chad Brown, the three-time Eclipse Award-winning trainer, has agreed to pay $1.6 million in back pay and fines after a federal investigation determined that he had failed to pay overtime wages to hotwalkers and grooms in his barn and found other "willful violations" of labor law, according to a release from the U.S. Department of Labor.
The release states that Brown signed a consent judgment May 13 agreeing to the back pay and fines. Under the judgment and a separate agreement under the Immigration and Nationality Act, Brown has agreed to pay $1.2 million in back wages, with another $287,000 in liquidated damages and $120,000 in civil penalties, according to the release. The complaint covered the period from December 2014 to August 2017.
The investigation focused on workers employed by Brown under the H-2B visa program, which allows guest workers from foreign countries. The program carries restrictions that require employers to advertise for domestic workers prior to being granted visas for employees, along with wage regulations. On the advice of legal counsel, Brown declined to comment.
Although a spokesman for the Department of Labor declined to comment on the scope of its investigation into trainers in New York, the probe into Brown's labor and payroll practices appears to be part of a larger examination.
Several other New York trainers have acknowledged that they are under audit by the Department of Labor, including Kiaran McLaughlin, Gary Contessa, and George Weaver. Another, Linda Rice, paid a $110,000 settlement last year, she said on Thursday.
Backstretch workers like grooms and hotwalkers have notoriously erratic schedules and often work long hours at racetracks. Many trainers rely on the H-2B visa program to fill positions that they claim U.S. workers do not typically want.
Rice said Thursday that her settlement, reached last November, covered approximately $50,000 each in back wages and liquidated damages, plus $10,000 in fines.
"Last year was a very stressful year getting through all of that," Rice told drf.com. "It seems to me that every trainer on the grounds is going through the same thing."
Weaver, trainer of 2019 Derby entrant Vekoma, said payroll issues have become enormously complicated.
"It's difficult for us to figure out how to comply 100 percent with everything they want us to do," Weaver said. "We're all in the process of trying to make it work."
Weaver did say that trainers "are not stuffing money in our pockets at the expense of employees. Most of us are maxed out."