Racing Set to Resume at Belmont Park Following 11-Day Break
Author: Clint Goodman
Published: Friday September 18, 2020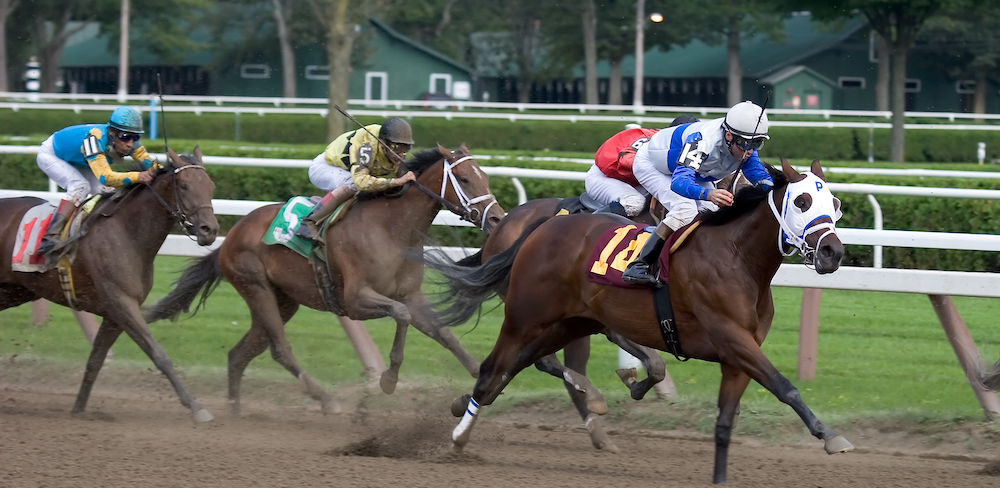 Following a refreshing 11-day break, racing is set to resume at Belmont Park. The break followed a successful 40-day meet at the Spa, even with all of the COVID-19 protocols in place. The stress of operating under those guidelines resulted in the NYRA's decision to extend the break from the Sept. 7 final day of racing until the opening day at Belmont Park on Sept. 18.
Martin Panza is NYRA's senior vice president for racing operations.
"Hopefully, the time off helps everyone and gets the deck reshuffled after the Saratoga meet," Panza said. "We feel it should benefit this meet. Things are looking OK at this point."
"We had 11 days off, and it's comforting to be home again," said Linda Rice, one of the leading trainers. "I hope we can start to put 2020 behind us in the rearview mirror and get back to racing as we know it at some point in the future."
27-Day Meet
The 27-day meet will kick off on Sept. 18 and run through Nov. 1. For the most part, racing will be offered on Thursday through Sunday with 38 stakes, seven of which are Grade 1s. Seven more of the races are Breeders' Cup Challenge qualifiers, with a total price tag of $5.58 million.
The meet will receive support from NYRA's "America's Day at the Races," which will be broadcast on Fox Sports and MSG networks.
One difference between the upcoming meet and the spring/summer one is that there will be a limited number of licensed owners allowed to attend and view the races. They will be restricted to designated areas with hospitality services.
On-track wagering through mutual clerks and touch-screen self-service machines will also be offered.
More Protocols
There will still be protocols in place for jockeys, such as the restriction of out-of-town riders at the meet. For regular riders like the Ortiz brothers, they will have to provide two negative COVID-19 tests during a five-day period before being permitted to run at Belmont Park.
Riders who stayed in New York will only have to show one negative test within seven days of their first mount at the track.
The Sept. 18 card will only see 13 jockeys listed on the 89 horses entered in ten races.
Purses are also down by 13.5% compared to last year's meet, stemming from the financial stress brought on by the closure of tracks. Those cuts will hit the major Grade 1 stakes, resulting in none of them reaching above $250,000.
According to Panza, the final legs of NYRA's Turf Triple series for 3-year-olds, the Jockey Club Derby Invitational Stakes and the Jockey Club Oaks Invitational Stakes, will likely be delayed until next year.
The Jockey Club Gold Cup (G1) was also delayed by a week to Oct. 10, meaning it will take place four weeks before the Longines Breeders' Cup Classic (G1).
"From a stakes schedule standpoint, it has impacted us. The stakes schedules have been scrambled, and it has changed a lot of things in terms of our stakes," Panza said. "We'll work our way through it in 2020. It is what it is, and we'll hope we can make it back to normalcy in 2021. With Churchill Downs running on Labor Day and stakes in West Virginia (such as the Charles Town Classic Stakes, G2), we had to make some adjustments."
Panza hopes that the reopening of the casino will lead to an increase of overnight purses as the meet goes on.
"We'll do the best we can to support the New York horsemen and New York owners and breeders," Panza said. "Having the casino back open, it will hopefully give us an opportunity to raise purses and bring back some stability."