Romans Draws Interesting Comparison, Master Fencer Carries Japanese Flag
Author: Don Mckee
Published: Saturday June 08, 2019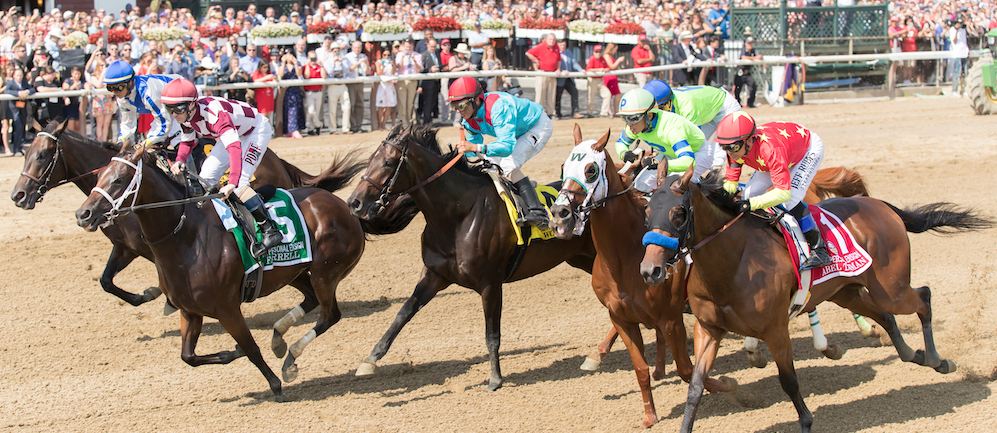 Romans Draws Football Comparison with Everfast
Curtis Martin was born and bred in Pittsburgh, played for the Pitt Panthers, and had an illustrious pro career with the New England Patriots and New York Jets. Dale Romans was born and bred in the Commonwealth of Kentucky and has spent most of his career training in his home state with frequent sojourns to Saratoga. To put it mildly, Martin and Romans have little connection and little in common.
However, the Pro Football Hall of Famer is the first name that comes to mind for Romans when likening Belmont Stakes contender Everfast to a human athlete. Known for his speed, Martin is the fifth-leading rusher in NFL history, and Romans is hopeful that Calumet Farms' son of Take Charge Indy can display the same swiftness in the final leg of the Triple Crown.
"[Head coach] Bill Parcells took Martin everywhere with him," Romans told horseracingnation.com. "He was steady. He was always there. When you needed a couple extra yards, he was always there.
"Everfast is doing fine," Romans continued. "He never has a bad day. He just does his thing. He's just happy and healthy and looks good to me."
Last time out, Everfast was runner-up in the Preakness behind War of Will at odds of 29-1. Romans was confident in Everfast going into the Preakness based on the way he trained coming out of the Grade 3 Pat Day Mile on Derby Day when he was fifth.
"He trained different. He was more aggressive," Romans said. "He looked like he was figuring things out, so we put him back in the Preakness. I thought there was a lot of speed so I told [Joel Rosario] to just sit back, get into a gallop and come running. It worked out well."
Romans noted that the strategy going into the Belmont may be a bit different.
"I don't think it will be like that in this race, he'll have to be a little closer," Romans said. "He just has to get into a good rhythm and see how things work out."
Hopes of a Nation
Trainer Koichi Tsunoda spent much of the winter with only passing thoughts of sending Master Fencer to the United States to compete in the American Triple Crown. He kept waiting for the homebred 3-year-old to signal he was ready for such an imposing challenge. Instead, the son of Just a Way finished fourth in the Hyacinth Stakes and then second in the Fukuryu Stakes, two of the four races in the Japan Road to the Kentucky Derby series.
That put Master Fencer fourth on the list of qualifiers, with only one available spot in the Run for the Roses. The prospect left Tsunoda with little hope of dusting off his passport for a trip overseas.
"I was thinking I could win a prep race and then advise my owner to run in the Kentucky Derby, but that didn't happen," Tsunoda told bloodhorse.com through an interpreter.
Instead, fate and a grand sporting gesture by Master Fencer's owner intervened. The three Japanese horses ahead of Master Fencer passed on their invitation, and the colt's owner, Katsumi Yoshizawa, jumped at the opportunity to compete in the American classics.
"The owner himself, Mr. Yoshizawa, decided. He said that if he had a chance, he wanted to race in the United States," Tsunoda said. "I am so appreciative that he made such a courageous decision, and I hope we can meet his expectations."