Santa Anita Can Resume Racing May 15; New York Facing Pressure
Author: Clint Goodman
Published: Friday May 15, 2020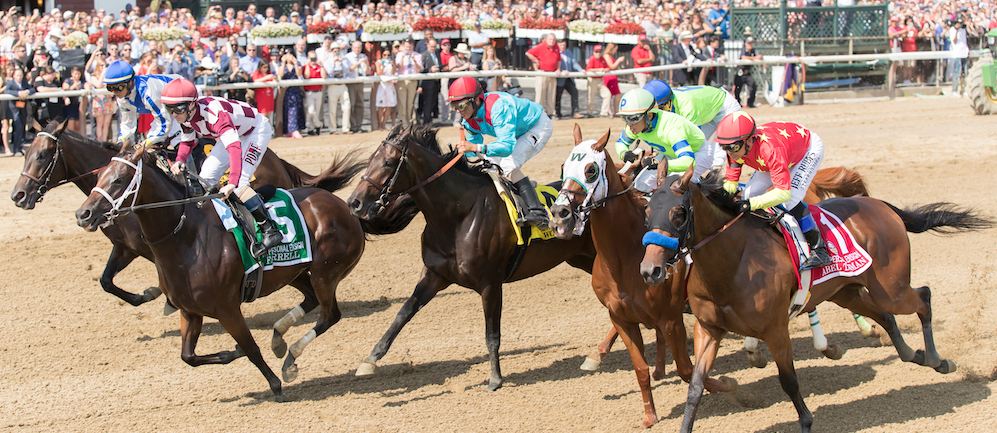 The Los Angeles County Department of Public Health has approved the resumption of racing at Santa Anita Park. At the same time, New York Gov. Andrew Cuomo is being urged by state and local officials to allow racing at Belmont Park by the end of May.

Santa Anita Park
Santa Anita will begin racing on May 15, but it will be conducted without spectators. Essential personnel will be required to follow strict guidelines in regard to COVID-19.
Some of the new protocols include mandatory face masks and daily health screenings, which include temperature checks. Other measures include social distancing while on the property, stronger sanitation procedures, and a new Restricted Zone dedicated to housing jockeys, valets, and other essential personnel.
Aidan Butler is the executive director of California racing operations for The Stronach Group, which is responsible for the operation at Santa Anita.
"We are very grateful for the open and continuous communication with both the health department and supervisor Kathryn Barger's office," said Butler. "Supervisor Barger, in particular, understood the importance of live racing to support thousands of individuals and that we are able to accomplish it safely under these protocols.
"We also want to thank our stakeholders, including the Thoroughbred Owners of California, the California Thoroughbred Trainers, the Jockeys' Guild, our Santa Anita Park team, and our fans, for their patience during this pandemic. This has been a difficult time for all. Now we are focused on getting back to work in a safe and secure manner."
Santa Anita has been out of operation since March 27, when the health department ordered a halt to racing. On April 16, track officials requested a return to racing as soon as possible with new guidelines.
The May 15 card at Santa Anita will have nine races with a total of 94 horses and three also-eligibles.

New York
Over in New York, Gov. Andrew Cuomo is being urged by state and local officials to allow racing to resume at Belmont. The New York Racing Association has pushed that racing can be resumed safely at the track without spectators.
The request to Cuomo was sent in two separate letters, on May 11 and May 12. May 15 is set as the day that less-populated upstate regions can begin to partially reopen, but other areas and attractions such as Belmont could have to wait until June.
Four state senators and two members of the Assembly, which all represent districts near Belmont, wrote to Cuomo expressing their belief that a plan by NYRA for racing can be rolled out "without creating a virus outbreak among the workers."
"Each of our districts are closely tied to Belmont Park, and we share a great fondness for this historic jewel in our midst," wrote the lawmakers.
The group of lawmakers included New York Senators Anna Kaplan, Todd Kaminsky, Leroy Comrie, Joseph Addabbo, and Assembly members Michaelle Solages and Stacey Oheffer Amato.
Cuomo also received a similar letter from officials and business executives in Saratoga Springs.
"Once the protocols have been proven successful at Belmont, this will again lay the groundwork for shifting racing, preferably with fans but again without fans as necessary, to Saratoga for the summer meet.," the officials and business executives wrote.
The NYRA compiled a document that detailed a reopening of Belmont and what was needed.
The lawmakers argued that racing needs to resume for owners to pay the costs of their horses and employees. They said that without live racing resuming, funded training at Belmont would become "unsustainable."
"The horses will then either be shipped out of state to race elsewhere, shipped back to the trainer's farm to save costs, or abandoned because the owner no longer has the resources to cover the costs of caring for their animal," the lawmakers wrote.