Santa Anita Releases Five Finalists For Prestigious Woolf Award, And Other Horseracing News
Author: Don Mckee
Published: Thursday December 24, 2020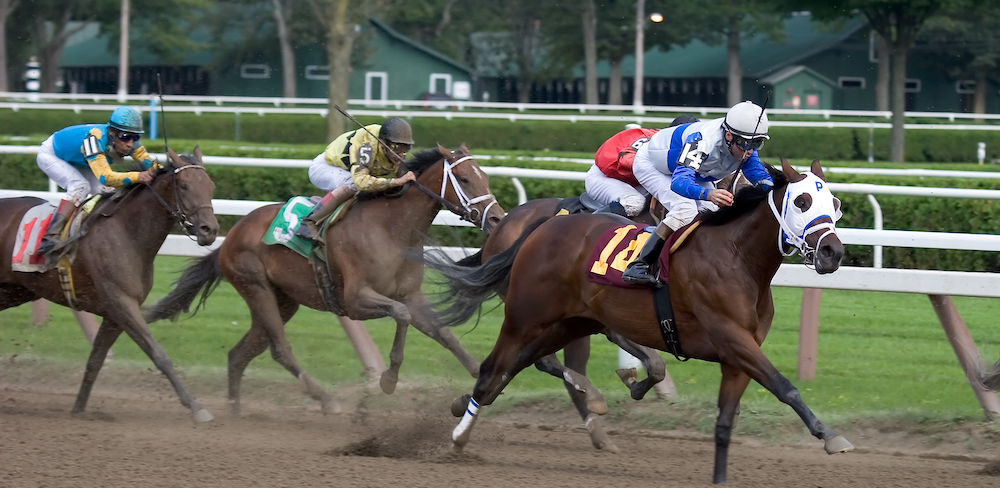 With the year quickly concluding, many equestrian events shape up to close the curtain on what has been an unpredictable 2020. With that said, the Santa Anita racetrack has announced the finalists for next year's prestigious Woolf Awards. In other Santa Anita news, opening day at the pedigreed racetrack will feature six tantalizing stake races.
These and more horseracing news coming right up!
Five Woolf Award Finalists Announced
To that end, the crop of five finalists have just been announced, and they include:
Alex Birzer
Jorge Martin Bourdieu
Aaron Gryder
Kendrick Carmouche
Deshawn Parker
All five of these individuals have earned their stripes in the sport, remained relevant through their long careers, and earned the global horseracing community's respect. The winner is set to be announced in February next year.
Next year's winner will be the 72nd in the history of the event.
A Short History of the Woolf Award
This award is only given to American jockeys and can only be won once. Furthermore, winners are determined by a compilation of votes from their fellow jockeys nationwide.
The revered Woolf Award is given annually by the Santa Anita racetrack and seeks to reward jockeys that have, throughout the year, distinguished themselves with magnificent race performances.
The award and its accompanying festivities have existed since 1950 and stood as a crowning achievement for jockeys that have shown exemplary sportsmanship, character, and conduct in the sport of Thoroughbred horseracing.
The physical trophy is a miniature replica of the legendary jockey George Woolf's life-size statue - after whom the award is named. The Hall of Famer's statue also graces the Paddock Gardens at Santa Anita. The 2020 Woolf award was won by Luis M. Quinones, the Multiple Stakes Winning Jockey, having raced geldings like Buckeye Bullet, Jasizzle, and Midnight Mikey.
6 Stake Races on Show at Santa Anita Opening Day
However, even before next year's awards, the Santa Anita racetrack seems to be bubbling up in anticipation. Opening day this Saturday will feature a slew of exciting races to close out the year 2020.
The event's headliner, the $300,000 Runhappy Malibu Stakes (G1), is an 11-race card that will host an additional five stake races. This matchup has already drawn a field of six sophomores eager to win at this year's final G1 event in North America.
The racing schedule will run from Friday to Sunday every week, except on notable holidays such as Martin Luther King Day (Jan 18), Memorial Day (May 31), and Presidents' Day (Feb 15). You can catch all of the Santa Anita races for free at santaanita.com/live
Mike Anderson is the Churchill Downs Racetrack's New President
With a resume spanning 24 years of stellar leadership at the CDI, including a stint as the VP of Operations, Mike Anderson has recently been announced as the 14th President of Churchill Downs Racetrack.
The announcement was made by the racetracks management, Churchill Downs Incorporated, on Tuesday, Dec 22.
Giving a press statement, Mike Anderson had this to say:
"The opportunity to serve this Company, the Commonwealth, and our community as President of Churchill Downs Racetrack is the privilege of a lifetime."