Servis Back on Big Stage, Other Triple Crown Happenings
Author: Don Mckee
Published: Friday May 10, 2019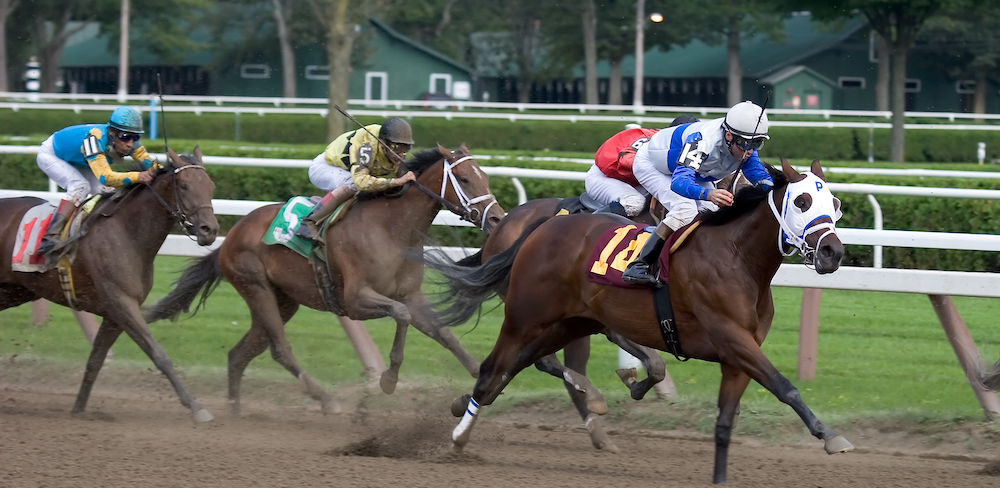 Firenze Fire Running to Vindicate Connections
Ron Lombardi has been a longtime patron of trainer Jason Servis. Racing under the nom de course Mr. Amore Stable, Lombardi is known in the business as a long-standing and loyal supporter of Servis. Therefore, there's nothing more he'd like than joining his longtime trainer in the winner's circle Saturday as Firenze Fire competes in the $150,000 Runhappy Stakes for older horses going six furlongs at Belmont Park.
Having worked with Servis for the past 12 years, Lombardi knows the celebration will be sweeter than usual if Firenze Fire can emerge victorious Saturday. It will not change what happened to Maximum Security in the Kentucky Derby, but he knows how important a win can be when it comes to helping Servis move forward after such a crushing blow in the sport's biggest and most well-watched race—especially since Firenze Fire was Servis' first Kentucky Derby starter.
"Absolutely, there would be special satisfaction in getting Jason into the winner's circle," Lombardi told bloodhorse.com. "I feel the pain with him, but nobody can feel the pain he and the owners are going through right now. A victory would be huge for Jason. He has to get back to business, and he's doing that. He was back on the track Wednesday and Thursday and on the pony. He knows it's what he has to do. He has to move on."
Lombardi said he sent Servis a congratulatory text immediately after the Kentucky Derby but did not reach out again until the following morning.
"Jason was devastated," Lombardi continued to bloodhorse.com. "It was setting in that he won the Derby, and it was taken away from him. It was awful for him. He really didn't know what happened. He's managing things and controlling things, but I believe he's getting madder and madder with each day as more and more people are telling him the horse should not have been taken down."
Taking A Shot
Trainer Brad Cox will saddle two Preakness Stakes contenders, he announced Thursday, after declaring allowance winner Warrior's Charge as probable for the May 18 race at Pimlico. Cox, who also has Lexington Stakes winner Owendale scheduled to run, adds a winner of two straight in Warrior's Charge.
Warrior's Charge finished third in three straight races to open his career, then won back-to-back Oaklawn Park outings on the front end, most recently going wire to wire on April 12 for a 6 1/2-length victory at 1 1/16 miles.
"Distance, I think, is the key thing," Cox said after the allowance win. "He likes the route. He can handle it. He's got speed and he can carry it around two turns. He's a nice horse."
At the time, Cox did not consider Warrior's Charge a Preakness Stakes prospect, as he wasn't Triple Crown nominated. The supplemental fee is $150,000 and also makes the colt eligible for the June 8 Belmont Stakes.
"Look, if there was a Justify out there, we probably wouldn't be having this conversation or thinking about it," Cox told bloodhorse.com. "We wouldn't try to tackle a horse like that. But I think it's just one of those years that you maybe take a chance here."
Finding a Home at Keeneland
Katsumi Yoshizawa's Master Fencer, elevated to sixth in the Kentucky Derby following the disqualification of Maximum Security, returned to the track for training Wednesday at Churchill Downs, but not for long. After appearing again Thursday, he left for nearby Keeneland in Lexington, Ky., to train up to the June 8 Belmont Stakes. Julien Leparoux, who rode Master Fencer in the Derby, retains the mount.
"It is quieter there and he liked it (when he was there before the Derby)," said Sean Toriumi, an assistant to the trainer told horseracingnation.com. "The owner liked it over there, too. Master Fencer will use both the all-weather training track and main track and leave for Belmont Park June 4."