Shancelot Prepares For Santa Anita Sprint On Saturday
Author: Clint Goodman
Published: Wednesday October 02, 2019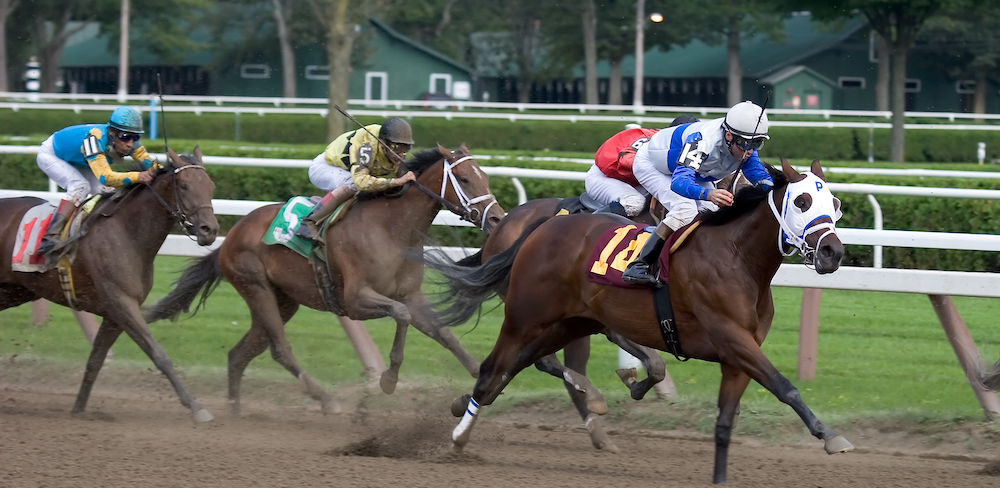 Shancelot made his final preparations on Sunday morning with trainer Jorge Navarro for the Santa Anita Sprint Championship Stakes (G1) on Saturday. The race is a Breeders' Cup "Win and You're In" event, and it's over the local main track.
The 3-year-old colt was tagged at :47.20 as he broke away from his pony on the backstretch and worked four furlongs over the main track. Navarro, when speaking about the training, said that Shancelot kept going strong even after the wire, and he was impressed by the horse's stretch run.
"When he got to the 1/4 pole, he took off like he always does," Navarro said. "When he tried to pull up, he wanted to keep going. That's what I like to see."

Santa Anita Park Renovations
Santa Anita Park's main track had a series of extensive renovations after the summer meet wrapped up in June. They focused on improving safety and track conditions. Riders familiar with the track have said that the dirt is deeper than it was in September, when the track reopened for work.
"If I hadn't worked him on this track, then we would've been in trouble (for Saturday)," Navarro said. "This is why we came out early. I wanted him to get a good feel for it before he has to race."

Jockey Chris DeCarlo
Chris DeCarlo, a jockey from the East Coast, is the regular exercise rider for Shancelot. He flew in at 1 am on Sunday and left 11 hours later. He spoke about the Shancelot's training and the track's conditions.
"It's got a lot of cushion, but it's firm on the bottom," said DeCarlo, who won the 2016 Santa Ana Stakes (G2) in his most recent local start. "It's good. With the track being deeper, some horses get a good hold of it. He was able to get a hold. The dirt is lighter here (compared to the East Coast tracks)."

Shancelot's Career
Shancelot, the son of Shanghai Bobby, started out his impressive career by winning three straight, including the Amsterdam Stakes (G2) at Saratoga in what was his graded stakes debut. His first defeat came in the H. Allen Jerkens Stakes (G1), which was his most recent run. In that race, he got caught up at the wire while running along the rail.
Navarro has spoken about the loss at the H. Allen Jerkens Stakes (G1) and said that it was a learning experience for the horse and the jockey, Emisael Jaramillo, who is also one of the top picks for Navarro.
"We didn't talk about (the loss) until about a week ago," Navarro said. "He went straight to the deep part of the track. He thought he was so fast, he could jump the fence, run on the turf, jump back, and still win. Sometimes, the best horse just gets beat."
Shancelot will be going up against Omaha Beach, another sophomore. Omaha Beach has won the Arkansas Derby (G1), and he was the morning-line favorite for the Kentucky Derby (G1) before missing it after trainer Richard Mandella found that the horse has an entrapped epiglottis.
Omaha Beach was also withdrawn from consideration for the Sept. 28 Ack Ack Stakes (G3) at Churchill Downs. After that decision, he was re-routed to the Sprint this weekend.
"His workout yesterday got very messed up, and I needed that to be good in order to run him next week in Kentucky," Hall of Fame trainer Richard Mandella said. "I decided to stay here and just run him in the (Sprint Championship) Oct. 5."
Navarro's top horse will be looking to continue to impress on Saturday at the Santa Anita Sprint Championship Stakes (G1).