Shotgun Kowboy Wins Fourth Oklahoma Classics
Author: Don Mckee
Published: Friday October 25, 2019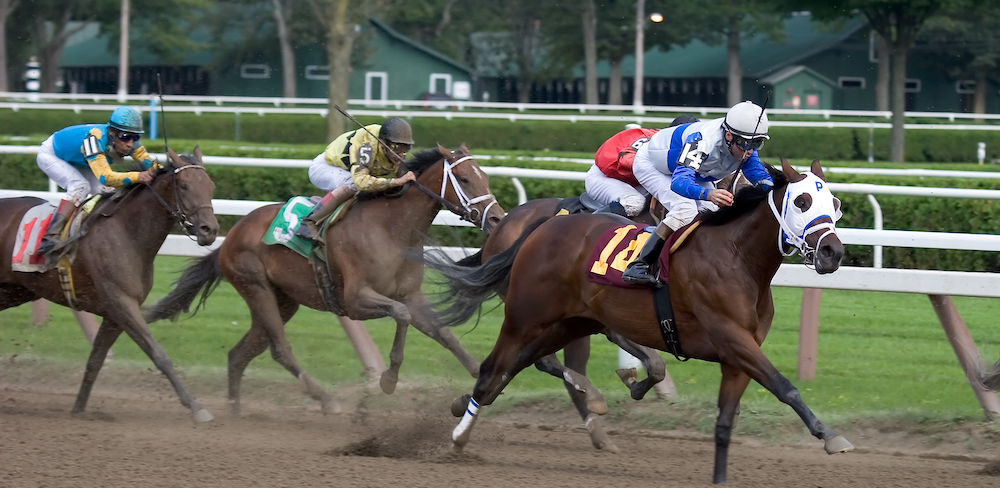 The 7-year-old Shotgun Kowboy continues to impress. He established a new record with his fourth Oklahoma Classics Stakes victory on Oct. 18, crossing 6 3/4 lengths ahead at Remington Park.
Shotgun Kowboy is bred, owned, and trained by C.R. Trout of Edmond, Okla. His current earnings are greater than $1.5 million in his long career, and his record is 14-5-7 in 38 starts.
The son of Kodiak Kowboy was also victorious in the Oklahoma Derby (G3), Lone Star Park Handicap (G3), Clever Trevor Stakes, and Oklahoma Classics Juvenile Stakes.

"Total Blessing"
Trout is extremely happy with Shotgun Cowboy, and he said the horse has been a "total blessing" to him and his family.
Shotgun Kowboy scored his record-breaking Classic Cup win after finishing 1 1/16 miles in 1:44.72. He was joined by jockey David Cabrera, and their run came at an important time for the family. Trout's wife, Arlette, was in the hospital during the time of the race. She was recovering from open-heart surgery and was the one who named Shotgun Kowboy.
"He's just something else. He likes to be loved on. When he came out the next morning after the race, he just strutted around there like a young horse," said Trout. "We walked him two days, then I took him to the track. He just couldn't get enough of what he was doing. He likes to jog and gallop, and he just acted like a young kid."
Trout was inducted into the Oklahoma Horse Racing Hall of Fame in 2017.
Trout is currently running an operation that includes 14 broodmares that he breeds in both Oklahoma and Kentucky. Part of that operation is Shotgun Jane, the unraced daughter of Siphon and the dam of Shotgun Kowboy.
Euro K Shotgun, the daughter of Shotgun Jane, took the Oklahoma Stallion Fillies Stakes, along with the Oklahoma Classics Distaff Sprint Stakes. Her son, Shotgun's Night, finished second in the Oklahoma Stallion Stakes.
Shotgun Jane is in foal to Speightster, and she foaled an Upstart colt on May 2.
"They all have a lot of try, they're all pretty conformationally correct, and they're good-mannered, good-natured horses to be around," Trout said of Shotgun Jane's progeny.
Shotgun Gulch, a multiple Oklahoma Classics stakes winner, was another who was bred and campaigned by Trout. He also won the Vinery Madison Stakes (G1) at Keeneland. Trout is responsible for Imahit, the winner of the Classics Cup from 2013-14.
Trout has won six of the past seven Classics Cups. Shotgun Kowboy took the race in 2015 and from 2017-19.
Maysville Slew, the grade 3 winner, was also campaigned by Trout and bred in Kentucky by R.L. Sanford.

No Signs of Slowing Down
According to Trout, Shotgun Kowboy is still in good health, and the dark bay's next race will likely be at Remington Park this season. After that, he could go on to Oaklawn Park.
Because of Shotgun Kowboy's high age, he will likely be retiring soon. Despite that, Trout still has a place for the horse long after retirement.
"He'll become our pony horse. He loves to be around the stable and likes all the attention he gets," Trout said. "That's our plan, anyway."
Even with the age of Shotgun Kowboy, there has been no indication of slowing down after his huge Classics Cup win.
"He has come back great. He's just full of himself," Trout said. "He kind of knows, I think, that he accomplished something."