Sistercharlie Kicks Off 2020 Season in Ballston Spa
Author: Don Mckee
Published: Thursday July 23, 2020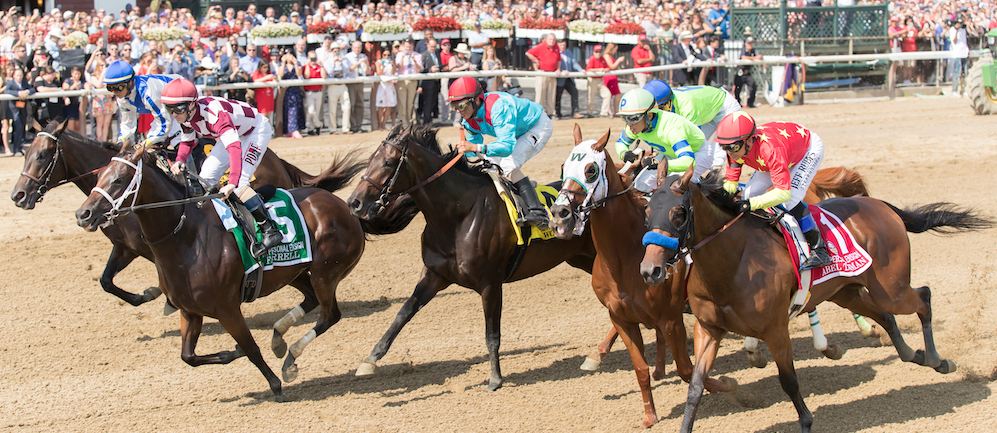 The 2018 female turf champion Sistercharlie will kick off her 2020 campaign in Saturday's $200,000 Ballston Spa Stakes (G2T) at Saratoga Race Course. The start is coming later than she is used to, but according to trainer Chad Brown, he is looking forward to the $3.6 million earner running in the stakes at the age of six.
Brown will be looking for his fourth consecutive victory in the Ballston Spa and sixth in nine years.
"She's looking good and seems fit and ready to run. We are looking forward to getting her season started. It's a little late, but we have the whole second half of the season to work with, so, hopefully, she'll start off the right way," said Brown. "I'm very appreciative to get one more season with her."

Final Season of Racing
The daughter of Myboycharlie will complete her last season of racing, which was decided by owner Peter Brant. The last two years have included impressive accomplishments like seven grade 1 stakes, including the 2018 Maker's Mark Breeders' Cup Filly and Mare Turf (G1T).
"According to Peter, she's the best horse he's ever owned, which is quite a statement. He's owned some great racehorses," Brown said about the owner. "Peter told me when you win seven grade 1s, you earned the status of the best he's owned. I thought that was very well said, and that was the rationale for keeping her in training.
"It's not like a horse he'll sell. He'll never sell her. So racing her one more year and having one less foal really doesn't matter to him because it's not a commercial situation with this horse. She'll be kept, and all of her offspring most likely will be kept."
Sistercharlie was purchased by Brandt and bred by Ecurie Des Monceaux out of the Galileo mare Starlet's Sister. The purchase came after her win in the 2017 Prix Penelope (G3) in France.
She then went on to finish second in the Prix de Diane Longines (G1) before shipping to the United States, where she began her career with Brown by running second in the Belmont Oaks Invitational Stakes (G1) for 3-year-old fillies.

The Ballston Spa
The Ballston Spa will be Sistercharlie's first start since finishing third on Nov. 2 when looking for a win in the Filly and Mare Turf over a hard surface at Santa Anita Park. She suffered bone bruises from the 1 1/4-mile stakes race, and she lost her streak of six grade 1 stakes wins.
Along with that streak and a record of 10 wins and three seconds from 15 starts, the Irish-bred mare was also a finalist for the champion turf female award in 2019, which was the second consecutive year.
The Ballston Spa will see Sistercharlie run for the first time in nine months, and she will be up against five rivals. In her 2019 debut, she came off an 8 1/2-month break before defeating Rushing Fall in Saratoga's Diana Stakes at 1 1/8 miles.
"She's coming into this race a lot like she did last year," Brown said.
The distance will be slightly shorter than what she is used to, having run at 1 1/8 miles or more in her past eight starts. She did, however, score the 2018 Coolmore Jenny Wiley Stakes (G1T) at the same 1 1/16-mile distance following a nine-month break.
"It's as short as she wants to run, but I've seen her do that before, especially in the Jenny Wiley," said Brown, who also entered Brant's maiden winner North Broadway. "She has the turn of foot to do it. She's an incredible horse. For her to win at all the distances she has is remarkable."