Spectatorless Racing Could Come to Churchill
Author: Clint Goodman
Published: Friday April 03, 2020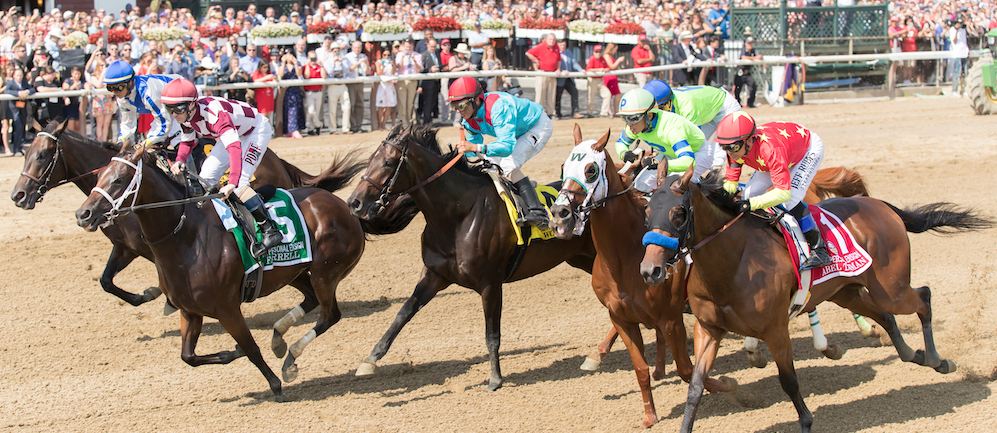 On April 2, Churchill Downs president Kevin Flanery said that the track could conduct spectatorless racing in the spring if the health restrictions in Kentucky are eased due to the COVID-19 pandemic. The announcement came during a video conference of the Kentucky Horse Racing Commission Race Dates Advisory Committee.

Delays and Closures
The spring meeting is set to begin at Churchill Downs in Louisville on April 25. There is a high likelihood that the opening will be delayed to a later time due to safety protocols.
During mid-to-late March, Turfway Park in Florence, which is another Churchill Downs Inc.-owned property in Kentucky, conducted spectatorless racing. The attendance was restricted to participating horsemen, essential racing staff, and track employees.
The track closed on March 25 and lost three days of its race meet. The decision came after the "Healthy at Home" executive order was issued by Kentucky Governor Andy Beshear, which closed most nonessential businesses in the state.
"Because this is such a fluid situation, if we are asked to run spectatorless, then we will be prepared to do that," Flanery told commissioners. "Obviously, we have a lot of things to work on, but we have the experience from Turfway Park. We will be taking that guidance. Whatever scenario is put forward to us, we're trying to work through those and be ready to run at the right time."
Just like many other states in the country, there is no racing currently taking place in Kentucky. Keeneland's entire spring meet was canceled as well due to safety concerns.
While there is no racing, training is taking place at some racetracks and training centers throughout the state. Most of the facilities, including Keeneland, have restrictions in place regarding the addition of horses and backstretch workers.

Churchill Downs
The Churchill Downs stable area traditionally opens in mid-March, but it has yet to open. Officials have said that the hope is to have it opened by April 14.
Horses and horsemen usually come to the track from Turfway Park, Fair Grounds Race Course & Slots in New Orleans, Oaklawn Park in Hot Springs, Ark., and Florida tracks like Gulfstream Park in Hallandale Beach and Tampa Bay Downs in Tampa.
The biggest race of the year, Churchill's Kentucky Derby Presented by Woodford Reserve (G1), has been postponed from May 2 to Sept. 5.
Churchill Downs' 38-day spring meet is currently scheduled for April 25-June 27.
The video conference that took place had representatives from across the state, and they discussed the challenges of racing without spectators. Keeneland relies on its on-track handle and stakes sponsorships to fund purses.
According to Keeneland's vice president of racing and sales, the track only had $2 million of an approximate $12 million planned purse distribution before the expected start of its meet.
"So as we think about trying to be part of the circuit, whenever those opportunities present themselves, in whatever form it presents itself, purse creation and live racing versus spectatorless racing is going to determine what we can do in terms of the amounts of purses and the number of days that we can run," he said.
According to a letter to the industry on March 20, Keeneland president and CEO Bill Thomason said that the track has "taken swift action and began working with the KHRC and our track partners on the Kentucky circuit to explore opportunities for additional Keeneland race days during this non-traditional year for our industry."
Keeneland's fall meet is set for Oct. 2-24 before racing turns to Churchill Downs. Keeneland is the host site of the Breeders' Cup World Thoroughbred Championships Nov. 6-7.