Take Charge Brandi Gets $3.2M From Hill 'n' Dale
Author: Don Mckee
Published: Friday November 08, 2019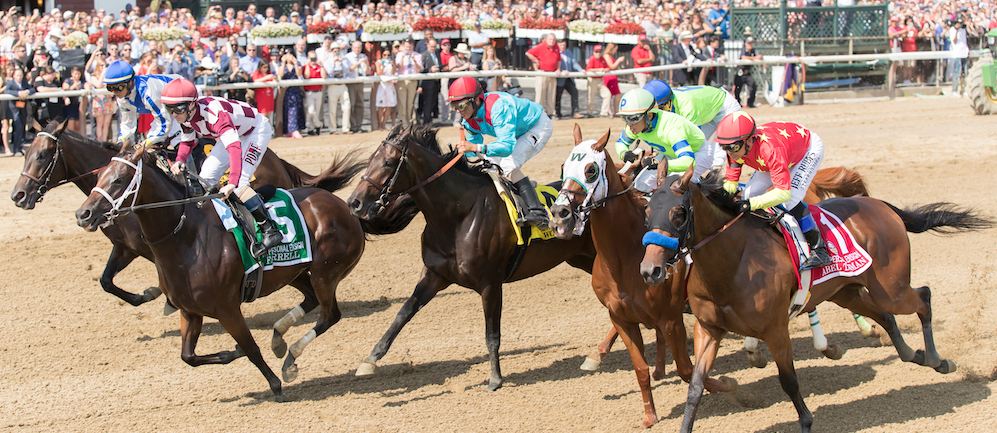 John Sikura from Hill' n' Dale Sales Agency wants to keep holding on to Take Charge Brandi, the daughter of Giant's Causeway and a two-time grade 1 winner.
Sikura bought out a partnership for $3.2 million at the Keeneland November Breeding Stock Sale on Wednesday. It took place during the opening Book 1 session, and Take Charge Brandi will now head back to his Lexington broodmare band.
Consigned by Hill' n' Dale as agent for the Elevage Dispersal, Take Charge Brandi was offered as Hip 111 in foal to Justify, the Triple Crown winner.
The first time that Sikura consigned and bid on Take Charge Brandi was in 2015, and he went to $6 million to get her from owner Willis Horton. Sikura was the half-owner after entering into a partnership with Craig Bernick of Glen Hill Farm.
"There was a change in the partnership strategy," Sikura said. "We were initially going to be a stallion investment company, which has been a big part of our portfolio, but then we started to buy some mares. Some of the partners thought that we should be more direct and concentrate our assets as we had originally planned, and they wanted to sell all of the mares here at the sale.
"I wasn't supportive of the idea as far as the best time to sell them because the mares have had a couple of foals. It's kind of like, how good's the half-baked cake going to taste? Well, it's not ready yet.
"But I understood and agreed with their philosophy of let's stick to our core purpose. So the mares are in, and me and Craig have a great relationship, there's no animosity whatsoever. He's bid and bought some, I've bid and bought some, and we've been outbid on others."
Take Charge Brandi earned more than $1.6 million as a racehorse, and she is a champion 2-year-old filly of 2014. She was bred in Kentucky by Charming Syndicate out of the Seeking the Gold mare Charming, who is a daughter of Take Charge Lady.

Other Purchases
Charming also produced Omaha Beach and War Front, the grade 1-winning 3-year-old who took second in the Nov. 2 Big Ass Fans Breeders' Cup Dirt Mile (G1) at Santa Anita Park. Take Charge Brandi was acquired by Horton as a yearling for $435,000 from Paramount Sales' consignment to the 2013 Keeneland September Yearling Sale.
"It's an impeccable female family," Sikura said. "You get almost no opportunity to get into this family. Omaha Beach is a great stallion prospect. For me, it's a chance to collect fillies and mares that are a great opportunity. I have a long-term view.
"The commercial aspect is part of what I do, but trying to cultivate and develop female families and create things of significance is always the approach. When you get that opportunity, there's less concern about what they bring and more concern about having access, and the opportunity to buy mares we hope can be important."
Take Charge Curlin was the first colt of Take Charge Brandi, and he was purchased for $850,000 by John Oxley at last year's September Sale. He is currently in training with Mark Casse. Steve Asmussen holds the mare's second foal, a $775,000 RNA at the September sale and son of Tapit.
Sikura also purchased the mare's weanling colt for $600,000, another son of Tapit. The horse was consigned by Hill 'n' Dale on behalf of Elevage.
"We'll get him home and develop him the best we can," Sikura said. "I guess all options are open. We're commercial sellers, so hopefully, he'll be a good yearling to sell next year, or possibly a partnership horse.