The 150th Travers Stakes Runs on Saturday
Author: Clint Goodman
Published: Friday August 23, 2019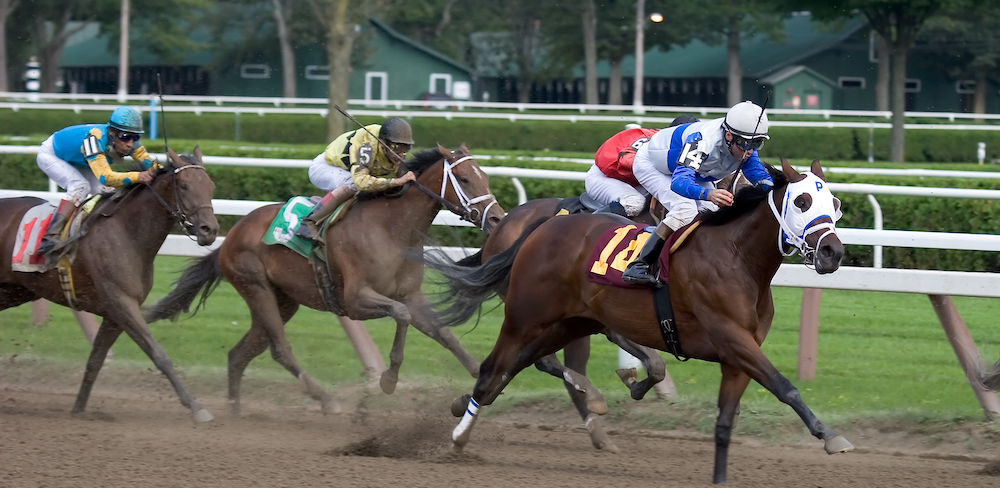 Saratoga's main event of the year, the Travers Stakes, will have its 150th running this Saturday. This year, there will be a field of 12 horses looking to take the historic race. It is shaping up to be a competitive and open race.
Code of Honor
One of the top prospects for the race is Code of Honor, trained by Hall of Famer Shug McGaughey. Code of Honor is coming off of a win in the Dwyer Stakes (G3) at Belmont Park, and McGaughey has won the Travers Stakes three times. Code of Honor has also won the Fountain of Youth Stakes (G2) this year, and he finished second in the Kentucky Derby (G1).
McGaughey spoke about winning and the race on Saturday.
"When you start winning them, you think you're going to win them all the time, and it doesn't always happen that way," McGaughey said. "We've had some other opportunities, but they didn't work out. It would be a thrill for us to be able to win it again."
After a disappointing run in the Mucho Macho Man Stakes, Code of Honor went on to win the Fountain of Youth (G2). After that race, he finished third in the Florida Derby (G1) and second in the Kentucky Derby (G1). His last race was his most impressive as he beat out the field in the Dwyer Stakes (G3). The horse and his team have been showing good workouts, and he seems to be confident, comfortable and rested.
"He's been training well. I thought he was a little lazy coming out of the Dwyer for three or four days," said McGaughey, the three-time Travers winner. "But since we got him up here, he's done everything I've asked of him. I think he's enjoyed his time up here, and we'll see what happens Saturday."
Bob Baffert-Trained Mucho Gusto
Mucho Gusto, trained by Bob Baffert, will also be looking to take the Travers. It was decided to bring Mucho Gusto to the race after Game Winner suffered from a virus and was unable to run in the race.
Even though Mucho Gusto didn't run in any of the triple crown races, he has won two of his last three starts. In his one loss of the year, it was still an impressive run. He finished second to Maximum Security in the Haskell Invitational Stakes (G1).
Morning-Line Favorite Tacitus
Bill Mott-trained Tacitus is the morning line favorite with 5-2 odds. He will be breaking from post six among the field of 12 3-year-olds.
Mott spoke about the upcoming $1.25 Million Runhappy Travers.
"I think it would mean as much to me as winning a Triple Crown race, and I'm not so sure it wouldn't mean more," Mott said about the prospect of winning the 1 1/4-mile Travers. "It's a race I've watched every year for quite a while, and a lot of good horses come together for it.
"Some very good horses have wound up in the winner's circle after the Travers, and we'd like to have one of them."
The jockey for Tacitus will be Jose Oritz. His last three runs were not what he was hoping for. He finished third in the Kentucky Derby, second in the Belmont Stakes, and second in the Jim Dandy Stakes at Saratoga after tripping at the start.
"He's run well enough. We're just looking for that breakout race and for him to have his day in the sun, and hopefully, the Travers will be that day," said Mott, who will equip the homebred son of Tapit with blinkers in Saturday's Grade 1 stakes.
The Travers on Saturday is shaping up to be a very competitive race with these three horses and the rest of the field. Gates open at 7:00 AM and the early first post is at 11:35 AM.