Tiz the Law Coming Out of Travers Win in Good Order
Author: Don Mckee
Published: Monday August 10, 2020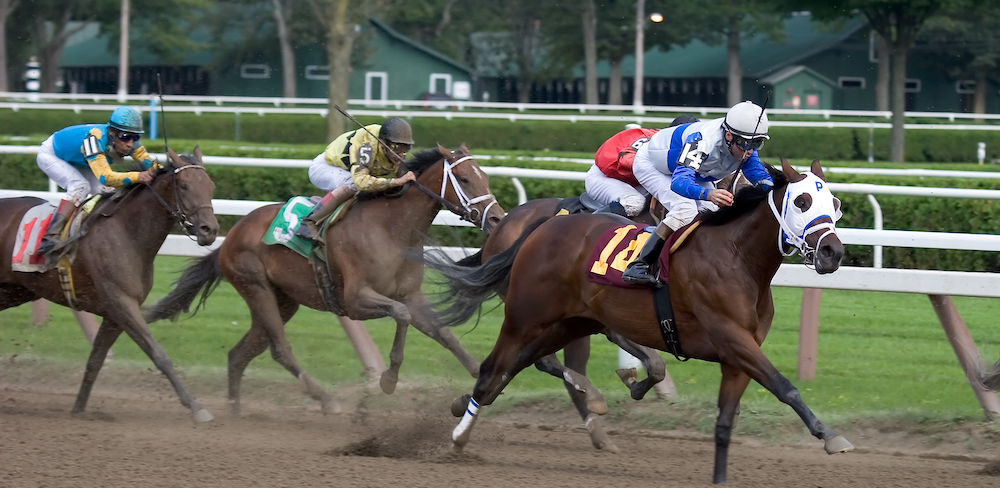 Tiz the Law scored the five 1/2-length Runhappy Travers Stakes (G1) on Aug. 8, and the runner is reported to be in good order the morning after at Saratoga Race Course. Sackatoga Stable's four-time grade 1 winner registered a 109 Beyer Speed Figure in the race, which was the best of his career.
Following his morning training on Aug. 9, trainer Barclay Tagg said his 3-year-old colt was in good order.
"He looks fine," said Tagg. "I was very pleased with the way he ran. He did everything a good horse ought to do and did it perfectly."
The son of Constitution was joined by regular jockey Manny Franco, who took charge as they approached the quarter-pole.
"I pictured the horse is at his best laying second or third in the two paths just off the leader, and I figured the leader would be (Uncle Chuck). We discussed that, and that's exactly what he did," Tagg said.
Tagg spoke about Franco's ability to guide the runner.
"They work well together, they know each other, and it's a good combination," Tagg said.
Tiz the Law was the first New York-bred to take the Belmont Stakes Presented by NYRA Bets (G1) in 138 years. He was also the first horse bred in New York to win the Travers since Thunder Rumble in 1992.
The Kentucky Derby
Tiz the Law is now looking toward the Sept. 5 Kentucky Derby Presented by Woodford Reserve (G1) at Churchill Downs. He leads the Kentucky Derby leaderboard with 372 qualifying points.
The turnaround time from now until the Derby is shorter than the horse is used to.
"There's nothing I can do about it, but I don't think it will faze him at all," Tagg said.
"He seems to terrorize the competition when he makes his move. Every race I've seen, even the first one has been great. He came off that turn, and I thought, 'They're going to run by him like he's standing still,' and then I look again, and he's three in front. It was the same way yesterday. I thought, 'Get into him, Manny,' and he just kept running, running, running."
According to Tagg, much of Tiz the Law's success can be credited to the team's hands-on approach with the runner.
"That's our job, to make things go smoothly," Tagg said. "We've been fortunate with him. We've been hands-on every step of the way. He doesn't go out of the stall without Juan, he doesn't go out to the track without Juan. Robin rides him, and I lead him and warm him up, and then I pick him up when he pulls up, and we bring him back to Juan and Juan brings him back to the barn. It might be boring for the horse, but it's pretty safe."
Tiz the Law will likely breeze two times before the Kentucky Derby.
"He'll gallop every day," Tagg said. "He'll have about ten days before we breeze him again. We'll probably only be able to get two breezes in him before we go out there. We'll go out there a week ahead of time."
Caracaro
The runner-up finisher in the Travers, Global Thoroughbred, and Top Racing's Caracaro, is also pointed toward the Kentucky Derby.
Trainer Gustavo Delgado was happy with Caracaro's exit from the race, which was his second in three weeks following a six-month layoff.
"He came back very well. He's happy, he ate his food, he's relaxed. Right now, he's sleeping. Everything's good," Delgado said. "We'll check with the vet and talk with the owners and my son and decide. As long as there's no problems, we'll go to the Derby.
"Yesterday was a big race, a strong race. I consider Tiz the Law the best horse in the country. In the Travers, they were all good horses. It was his second race after the six months, and to run second again was very good for us."
Caracaro earned 40 qualifying points for the Derby with his Travers run, where he finished two lengths ahead of Max Player. He also earned 20 points for his July 16 performance in the Peter Pan Stakes (G3) at Saratoga. The runner is 10th on the leaderboard, securing a spot in the 20-horse field.