Tiznow Retired as a Stud
Author: Don Mckee
Published: Friday October 23, 2020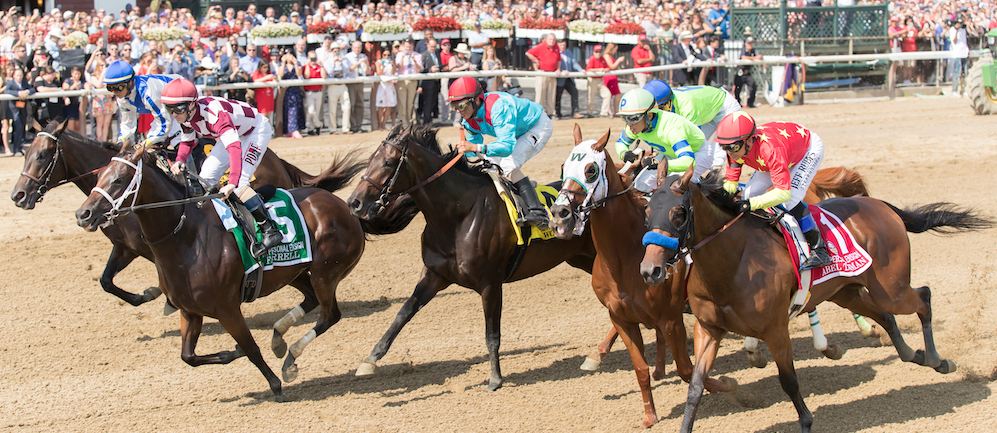 It is that time of year again, where farms announce stud fees for the following season. As other farms have started making announcements, it is worth noting that 23-year-old stud Tiznow has been retired from stud duty.
WinStar's director of bloodstock services, Liam O'Rourke, addressed the racing community and expressed his delight in having Tiznow at WinStar. He said that Tiznow was responsible for putting the farm on the map and is excited to have Tiznow spend more time at the farm and be available for fans to come to see. In Liam's words, "he has been a wonderful stallion."
Tiznow, the exceptional son of Cee's Tizzy, is the single two-time Breeders' Cup Classic winner. In his time at WinStar Farm, has contributed immensely to the WinStar stallion roster for about 20 years, siring 79 black-type winners.
The Jay Robbins-trained bay won eight out of his 15 starts, earning a total of $6,427,830 in his career. Horse racing will forever remember this stallion as he alone has two wins in a Breeders' Cup World Championship.
Tiznow started his career late in the year 2000 as a three-year-old at the Churchill Downs Classic, an event ended with five three-year-olds in the top six spots. Mounted by Chris McCarron, Tiznow edged five-time winning "Iron Horse" by 0.3 of a length. That performance earned him the Horse of the Year award and top three-year-old male at the Eclipse Awards.
His high-flying start was interrupted early in 2001, however, after he developed muscular problems in his back which nearly rendered him immobile. Jack Robbins worked on him and was responsible for building him back up to grade 1 racing level.
In September, just before 9/11, Tiznow secured a third-place finish at the Woodward Stakes (GI) in Belmont Park. He had another third-place finish in October before he departed for New York and defeated Godolphon's Sakhee by a nose on the 27th of October.
2002 marked the beginning of Tiznow's life as a stud at WinStar. He started with a $30,000 fee and peaked at $75,000. For the 2020 season, he stood at $40,000.
Tiznow was an instant hit, as he sired the winner of the Alberto VO5 Breeders' Cup Juvenile Fillies (G1). This was his very first seed as a stud. In his history in this role, over 13 of his sires have gone on to be grade 1 winners, including Well Armed and Colonel John, who were bred and raced by Winstar. O'Rourke has been quoted as calling Tiznow a "commercial breeders' dream."
As a broodmare sire, he has also recorded success as one of his daughters produced Tiz the Law, a winner of the Belmont, Curlin Florida Derby (G1), and Runhappy Travers Stakes (G1). The three-year-old will be looking to make an impression at the Breeders' Cup Classic at Keeneland on the 7th of November.
Twenty years as a stud has led to Tiznow breeding a lot of other winning horses with great size, scope, and bone. Some of his sons also continue to stud at Winstar.