Top Races Closing Out 2019
Author: Don Mckee
Published: Friday November 15, 2019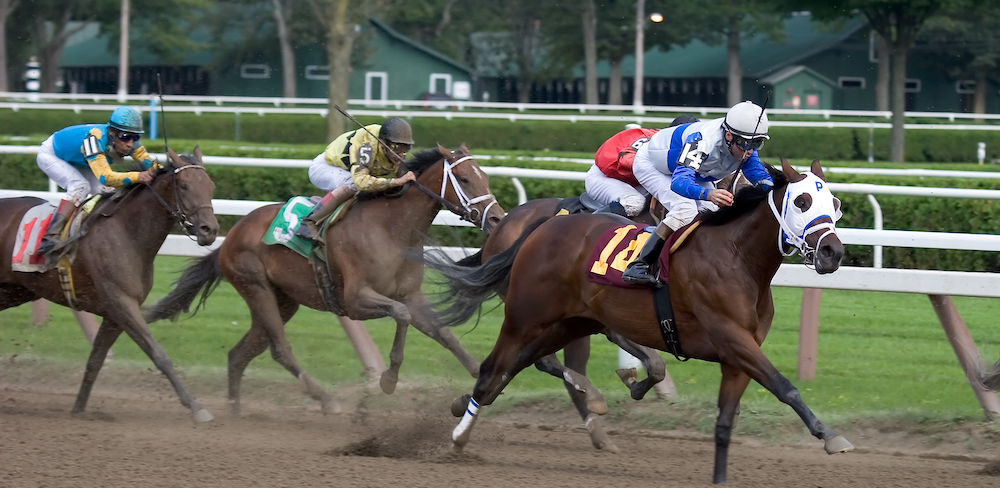 While most of the major races for this year are finished, there are still a few to watch. They will be taking place at Churchill Downs, Aqueduct, Del Mar, Santa Anita, and Remington Park. In the weeks to follow, the road to the Kentucky Derby will also start to pick up as the older horses try to score one more Grade 1 victory,

Races to Watch
The Cigar Mile (Grade 1) will run on Dec. 7 at Aqueduct. Maximum Security will be running, and he has the chance to take the 3-Year-Old of the Year honors with a win. It will be a tough race for him as he will go against other quality horses.
One of those horses is Big Ass Fans Breeders' Cup Dirt Mile (G1) winner Spun to Run. Others in the field include Prince Lucky, Bal Harbour, and True Timber. This race normally has a solid field every year, so it is one of the top races to close out 2019.
The Remsen Stakes (Grade 2) will also run on Dec. 7 at Aqueduct. This race doesn't normally produce Kentucky Derby horses, but that could change with this year's edition with Independence Hall. He dominated the Nashua Stakes (G3), and the son of Constitution is 2-for-2 in his career. If he can take this race, he will have a lot of people looking at him going into 2020.
The Los Alamitos Furry (Grade 2) is set to run at Los Alamitos on Dec. 7. While being lowered to a Grade 2 event, it is still an important race for horses preparing to head to Southern California for the Kentucky Derby. Bob Baffert has been impressive in the event, but his 2-year-olds have been underwhelming this year.
Honor A.P., trained by John Sherriffs, will be looking to take the race after performing impressively last time out at Santa Anita. Because of that win, many pundits are optimistic about his future.
The Kentucky Jockey Club Stakes (Grade 2) runs on Nov. 30 at Churchill Downs. A few 2-year-olds will be given a chance to prep over the Churchill Downs track, which many local trainers see as a huge benefit.
Tiz the Law has a good shot at taking the race, and he is being shipped out. He won the Champagne Stakes (G1) at Belmont Park, and he skipped the Breeders' Cup after that. He will likely go up against the Florida-bred Chance It, who also skipped the Breeders' Cup.

Final Grade 1 of the Year
The Malibu Stakes (Grade 1) will run on Dec. 26 at Santa Anita. It will be the final Grade 1 race of the year. Omaha Beach will be looking for redemption after coming in second in the Big Ass Fans Breeders' Cup Dirt Mile (G1). With that loss, he was taken out of contention for the 3-Year-Old of the Year award.
With a win in the Malibu Stakes, Omaha Beach would take momentum into the 2020 Pegasus World Cup (G1). The last time he ran at one-turn, he beat Shancelot in the Santa Anita Championship (G1).
Other races to close out the year include the Hollywood Turf Cup (Del Mar), Hollywood Derby (Del Mar), Golden Rod Stakes (Churchill Downs), Matriarch Stakes (Del Mar), Clark Handicap (Churchill Downs), Starlet Stakes (Los Alamitos), Springboard Mile (Remington Park), and La Brea Stakes (Santa Anita).