United Nations Stakes Swiftly Approaching, and Bigger Picture Set to Run
Author: Don Mckee
Published: Saturday June 22, 2019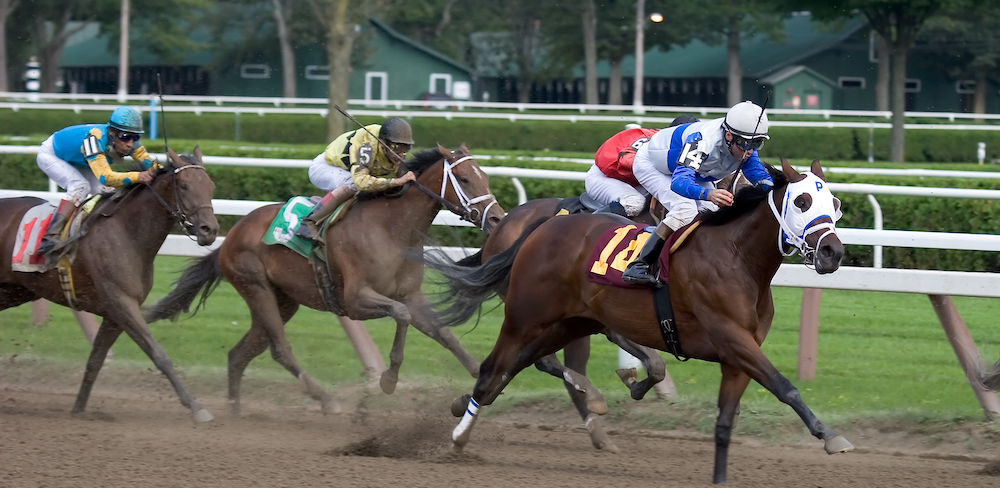 Brown and Maker Strong in United Nations
Trainers Chad Brown and Mike Maker always have the date of the United Nations Stakes circled on their calendars. Brown won the 1 3/8-mile turf marathon last year, Maker the year before. On Saturday at Monmouth Park, the trainers each have two entrants in the eight-horse field.
The Grade 1, $300,000 United Nations is the headliner on a four-stakes card that includes the Grade 3 Philip Iselin, the Grade 3 Eatontown, and the Lady's Secret Stakes.
Brown had four starters in the 2018 United Nations and sent out the exacta of the front-running Funtastic, the first Grade 1 winner for jockey Antonio Gallardo, and Money Multiplier. He also won the U.N. in 2013 and 2015 with Big Blue Kitten.
This year, Brown has Focus Group, who will be ridden by Jose Ortiz, and Arrocha, with Gallardo in the irons.
Maker will be Running Bigger
Picture in his fourth consecutive U.N. Now 8, Bigger Picture set the course record of 2:10.81 in 2017 while winning the race under a heady, up-the-rail ride by Joe Bravo. Bigger Picture, whom Maker claimed for $32,000 in 2015, finished third in the race a year ago and eighth in 2016. Bravo, who has won the U.N. four times, will be back aboard Bigger Picture. He is tied with the retired Hall of Famers Jorge Velasquez and Jose Santos for the most wins in the race.
Bigger Picture began 2019 just as he did the previous two years, with a win in the John B. Connally Turf Cup at Sam Houston. Between his 2018 and 2019 wins in the race, he went winless in eight starts. He comes into the U.N. with a 2-for-3 record on the year, including a victory in the Grade 2 Elkhorn at Keeneland last time out.
"Last year, he went through a streak where he didn't win, but he ran good in some of those races and had a few tough trips," Maker told drf.com. "I'm very fortunate to have this horse, and I'd love to see him win a second United Nations."
Maker's other horse is Zulu Alpha, who won the Grade 3 W.L. McKnight and Grade 2 Mac Diarmida at Gulfstream Park over the winter. He has since finished third, beaten a length by Bigger Picture, in the Elkhorn and seventh in the Grade 1 Man o' War at Belmont Park.
"In the Man o' War, I think he was kind of forced to move early, and then he lost more ground than we would have liked," Maker said.
Zulu Alpha has tactical speed, which may come in handy in the U.N., a race lacking a true pacesetter. He will be ridden by Channing Hill. Focus Group is a deep closer who rallied to win the Grade 2 Pan American at Gulfstream by a nose in March and then dropped too far back in the Man o' War and finished sixth.
"He ran uncharacteristically bad, which is not like him," Brown told drf.com. "He's been a very consistent horse all along. He's been training very well for us at Saratoga. The distance is good for him. I'm looking for a better effort."
Arrocha, a 5-year-old bred and raced in Brazil, will be making his second North American start after finishing eighth over a soft course in the Grade 3 Fort Marcy in early May. Brown is hoping for a firm turf course for him Saturday, though there was a chance of thunderstorms Thursday and Friday.
"He ran poorly in his first start for us, which I couldn't understand since he'd run on soft ground in Brazil and done well," Brown said. "But he didn't like the course at all. I'm just going to draw a line through it and move on."