Vickie Foley Sees New Level of Success
Author: Don Mckee
Published: Thursday June 13, 2019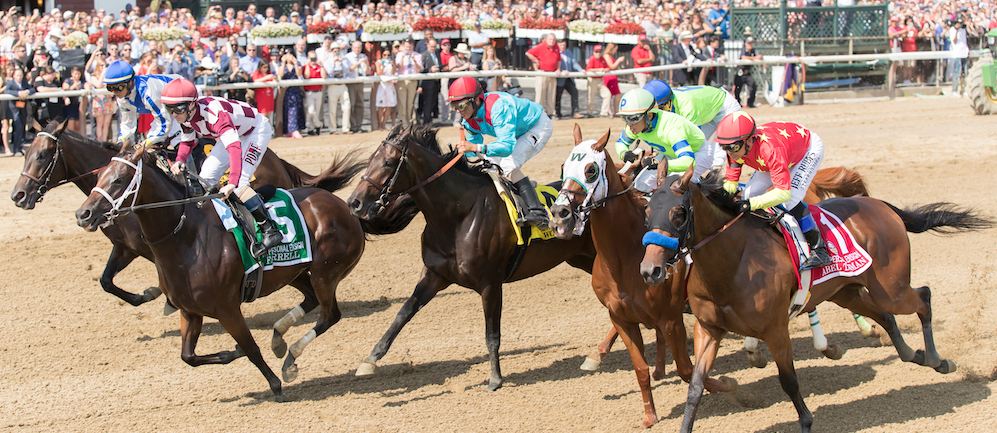 Trainer Vickie Foley has experienced moderate success throughout her career, having her picture taken after the 2002 Derby Trial Stakes and the then-Grade II Alcibiades in 2005. It wasn't until Saturday that on the Belmont Stakes undercard that the veteran collected her first Grade I as Hog Creek Hustle and Corey Lanerie stormed home, debunking a front-favoring speed bias to capture the Woody Stephens.
In the Woody Stephens, Hog Creek Hustle rewarded its backers handsomely, paying $39.80 for the win. Longshot Strike Silver set blazing fractions, coming through the first 4 furlongs in a speedy 44.53. With front-end sizzle dominating the card, some must've wondered if a closer like Foley's horse was going to be able to close ground. Lanerie stayed patient and eventually swallowed up the leader, sweating out a steward's inquiry for possible interference with favored Mind Control at the top of the land to secure the win.
For Foley, horse racing has been a constant. She grew up in Oldham County outside Louisville, Ky., and spent the summers traveling to Ohio and Michigan to groom horses and walk hots with her brother Greg, who is also a trainer, and their late father, Dravo.
"We just grew up around it, and it was like second nature," Foley told bloodhorse.com.
After graduating from Western Kentucky University in 1979 with a degree in business administration and a minor in communications, Foley was still trying to decide what she wanted to do to make a living. She made her way to Gulfstream Park, where her brother was located with horses for their dad, and it didn't take long for the training gene to resurface. She sent out her first starter in 1981.
Foley knew she had a talented charge in Hog Creek Hustle at Ellis Park last summer. The dark bay colt, bred in Kentucky by Hargus Sexton, Sandra Sexton & Silver Fern Farm out of the Candy Ride mare Candy Fortune, was a $150,000 purchase by Stewart Smith from Warrendale Sales' consignment to the 2017 Keeneland September Yearling Sale. He debuted in August, going five furlongs and rallied from seventh of 10 to win by three-quarters of a length.
"He was sprinting, and he just swooped up on them," she said. "It was very impressive."
Hog Creek Hustle wrapped up his juvenile season with a third-place effort in the Sugar Bowl Stakes once at Fair Grounds Race Course & Slots for the winter. In his sophomore debut, he finished second to eventual Preakness Stakes (G1) winner War of Will in the Lecomte Stakes (G3) and continued on the Road to the Kentucky Derby series with a fourth in the Risen Star Stakes (G2) and an eighth in the Twinspires.com Louisiana Derby (G2).
Back at his Churchill Downs base and no longer up against War of Will, Hog Creek Hustle rebounded to finish second in the Pat Day Mile Stakes on Derby Day.
"He ran good in the Lecomte, but he still didn't have that real close on him like he does going the one-turn mile or the seven-eighths," Foley said of Hog Creek Hustle. "That's why we decided to back him up and go in the Pat Day Mile after New Orleans. We just felt like even if at the last minute we would have gotten the (Derby) points—we were right up there to have enough points; it was kind of iffy if we would get in—we wanted to do the right thing by the horse. The Pat Day Mile was the best way to go. Distance, I just believe he's a true come-from-behind sprinter."