War of Will to Return; Hollendorfer Finds Support
Author: Don Mckee
Published: Friday June 28, 2019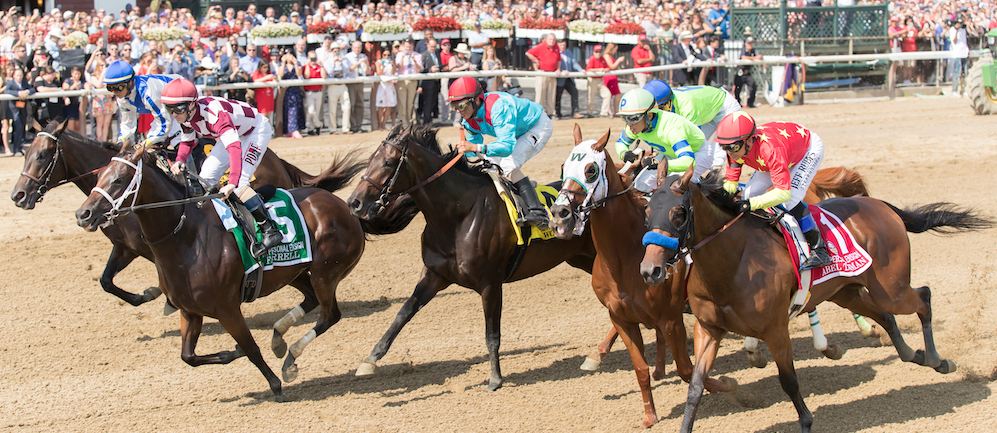 War of Will Ready for Return
With the title of Top 3 Year Old very much in doubt heading to the second half of the summer Shug McGaughey's War of Will figures to be as prominent as anyone else. Coming off a strong finish in the first Saturday in May, McGaughey's horse has been sidelined since but looks for a return in the Dwyer Stakes at Belmont in early July. If all goes well, the Jim Dandy and Travers are next in the plans.
Code of Honor has registered five workouts at Belmont since May 25, breezing five furlongs in 1:00.13 in his latest move. McGaughey said Wednesday he has matured since his last race.
"He was a late foal and he was sort of immature physically and mentally," McGaughey told horseracingnation.com. "I just thought, 'Let's give him a little chance here, and hopefully we'll have a good summer-type horse.'"
Code of Honor's six starts include a victory in the Fountain of Youth Stakes. He drove past pace-setting Hidden Scroll in the stretch, then held off late-charging Bourbon War for the win. The Noble Mission colt ran third four weeks later over the same track in the Florida Derby, a race won by Maximum Security.
Those two tangled again in the Kentucky Derby, as rail-riding Code of Honor jumped to a brief lead when Maximum Security famously drifted from his lane rounding into the stretch. Maximum Security then nearly collided with Code of Honor before steadying and rolling on to a win that was later disqualified.
Code of Honor crossed the line third that day under jockey John Velazquez, then was placed second as Country House was elevated to the winner's circle. The colt pocketed his connections $600,000 for that second-place effort in Kentucky.
"I thought he ran awfully well," McGaughey said. "… Johnny told me that whatever Maximum Security saw that made him go out, (Code of Honor) saw the same thing and sort of put the brakes on for a second. He had a little trouble getting him going again. Then when Maximum Security came back over, I thought that intimidated him a little bit, tightened him up in there."
Hollendorfer's Owners Stand By Their Man
Many of his owners have stood by embattled trainer Jerry Hollendorfer, who recently was ordered to leave Santa Anita in the wake of four of his horses dying as a result of racetrack accidents. Now with most of his stable in New York and nearby Los Alamitos, the Hall of Famer is awaiting word from Del Mar as to if he can race at the San Diego-area oval.
Larry Best, who campaigns a number of stakes horses under the OXO Equine, as well as the leading syndicate West Point Thoroughbreds. The current top earner in his care, Grade 1-winning turf mare Vasilika, is co-owned by Hollendorfer.
"A lot of people have stuck with it so far, trying to be supportive of what we do," Hollendorfer told horseracingnation.com.
Hollendorfer has not been in contact with officials from The Stronach Group.
Pressure intensified Friday when a CNN piece about safety concerns at Santa Anita zeroed in on the fact that three of 29 horses to die as a result of injuries in racing and training last season were conditioned by Hollendorfer. A fourth horse of his broke down entering a workout Saturday over Santa Anita's synthetic training track. Later that morning, Tim Ritvo, COO of The Stronach Group, told Hollendorfer he had 72 hours to leave.
Hollendorfer has remained positive, not showing any signs of anger or defiance as his Hall of Fame credentials include 7,618 career victories, trips to the winner's circle in many of California's Grade 1 races, and three Breeders' Cup wins.
"Here's all I can tell you: In life, you're dealt good things and bad things," Hollendorfer said.