West Reconsidering Plans For Maximum Security
Author: Don Mckee
Published: Tuesday December 17, 2019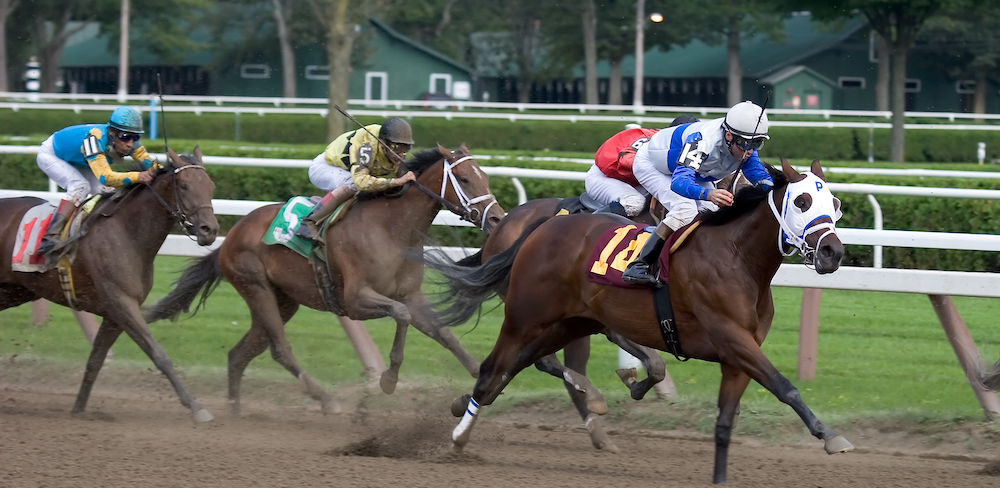 After the Dec. 15 announcement by The Stronach Group to cut a combined $12 million from the purses of the Pegasus World Cup Invitational Stakes (G1) and Pegasus World Cup Turf Invitational Stakes (G1T), owner Gary West is not sure if Maximum Security will run in the Jan. 25 dirt race at Gulfstream Park. Maximum Security is a multiple grade 1-winning 3-year-old.
West said that he is considering changing up the plans for Maximum Security's 2020 campaign after the purse for the dirt race was cut by two-thirds. It was initially $9 million and then later down to $3 million.
Prior to the horse's victory in the Dec. 7 Cigar Mile Handicap (G1), West said that he did not have a strong interest in shipping Maximum Security overseas. That has changed, and he is considering the first running of the $20 million Saudi Cup.
It will run on Feb. 29 at the King Abdulaziz Racetrack in Riyadh, Saudi Arabia.
"Cutting the purse to $3 million is an absolute game-changer. I wasn't thinking about the Saudi Cup, but why should I run for $3 million when I can run for $20 million four weeks later? That's a substantial change, and we don't know what we're going to do," West said.
"There's now a better than 50/50 chance we'll go to the Saudi race. You don't get a horse like Maximum Security that often, and when you have a chance to be one of the favorites in the richest race in the world, you have to consider it."

Dubai World Cup Possibility
Maximum Security could also run in the $12 million Dubai World Cup sponsored by Emirates Airline (G1) on March 28 at Meydan.
On top of the changes in the purse amount, The Stronach Group also banned the use of race-day medication Lasix. That will not matter for West since the first Saudi Cup prohibits horses from running on Lasix.
The Pegasus turf race's purse was cut from $7 million to $1 million. There will not be any entry fees for either Pegasus race.
West said about the timing of the official announcement that he was "mystified, bewildered, and upset." The announcement came just 41 days before the race.
"I am extremely disappointed in The Stronach Group for waiting this long to tell horsemen they are making such a major change in their race," West said. "This is one of the biggest changes in a purse structure in the history of racing, and I think The Stronach Group has handled it very poorly.
"I don't think it's right at all. That said, I realize it is their track, their race, their money, and they can do anything they want, but if I were in charge, I would have been a lot more transparent and truthful to all the owners and trainers involved."

Four for Four at Gulfstream
Maximum Security has four wins in four starts at Gulfstream Park, and one of those was a victory in the Xpressbet Florida Derby (G1). That race was at the same 1 1/8-mile distance as the Pegasus. If Maximum Security runs, he will likely be the betting favorite.
Danny Gargan, the trainer of multiple graded stake winner Tax, is also reconsidering his plans due to the reduced purse. The Arch gelding is owned by R.A. Hill Stable, Reeves Thoroughbred Racing, Hugh Lynch, and Corms Racing Stable.
"They changed the game; they changed the rules. He's in Florida and will train like he's going to run in the Pegasus, but I don't know if he will. I'm disappointed in the timing. You don't have people ship in for the race and do this," Gargan said. "I'd rather be fourth for $20 million than third for $3 million. I can't believe they cut the purse like that. I come down here all pumped up about running in the race, and now it feels like a flat tire.
"I was disappointed in the way it was handled. This should have come out two months ago."