Wyoming Downs looking to place historic betting terminals in local bars and restaurants
Author: Clint Goodman
Published: Wednesday December 16, 2020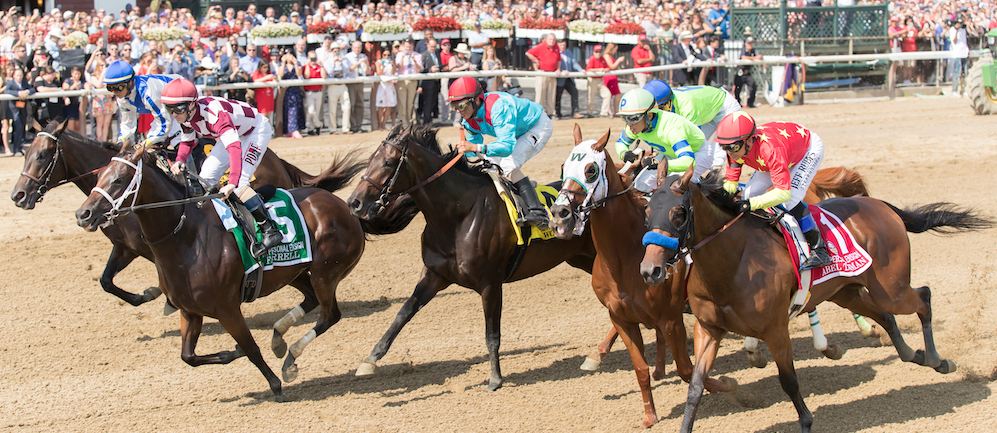 Wyoming Downs looking to expand
It's no secret that Covid-19 is taking an indelible toll on businesses at the moment, and racetracks are no exception to that rule. In fact, between constant shutdowns, and business being forced to open at half, capacity, a lot of tracks are struggling to keep up during the pandemic. Unfortunately for many of these tracks, that leaves their future and survival in doubt.
While Wyoming Downs's situation might not be that dire, their ability to ride out the next couple of months of the pandemic will decide their future success. That's why Eric Nelson, who is the manager of Wyoming Downs, wants to expand horse racing terminals in public bars, and other establishments in Sweetwater County
Wyoming Downs has already owned several race terminals, and even offers pari-mutuel simulcast wagering since 2013, but seem to want to keep growing their presence. That's why they are setting their sights on putting historic betting terminals in bars and restaurants, which should do a lot to help small business that are struggling.
Expansion could be lucrative for all parties
Nelson claims that the Sweetwater County Commissioners expanding horse racing terminals gives gamblers more places to play and could help the County financially. This is due to a Wyoming law that takes 1% of the total money wagered at these terminals, and splits it between the city and the county. If there is no city that the wager took place at, the full 1% would be allotted to the County of Sweetwater.
No numbers have been made official yet of how much money this expansion could bring in, but any new sources of revenue would be very helpful as the state navigates the pandemic. Furthermore, with the plan calling for the track to place terminals in bars and restaurants, it could be a terrific way for these establishments to make up some extra revenue as well.
Betting terminals in bars could save small businesses
Keep in mind that these establishments are facing early closing times and shutdowns, which is only hurting their chances of surviving this difficult financial time. It could even be enough to encourage more people in the county of Sweetwater to venture to the bar themselves, and take part in the action.
"Right now, as it was going, it's been super slow, and we were just crawling by, hoping it would be over soon," owner of the Beacon Club, Laura Ryan said in an interview after Wyoming's order that businesses close at 9pm "Now, we can't even be (here) at night. So, it's like being closed up again."
Nelson's goal is to expand horse betting into more areas of Sweetwater county, and that could be a great idea! It might even be what finally pulls these struggling businesses above water, and gives them a chance to make more money. Again, the county and the city will take 1% of all totals wagered, but it is the bars dining areas that could see an increase in business.
And that's not to mention the revenue they would get to keep from the wagers, which would be very beneficial in making ends meet. Whether the Sweetwater County votes yes on this expansion remains to be seen, but it would be a huge win for everyone involved. Beyond that, it gives horse racing and bars a chance to work together to survive the pandemic.