Welcome to
DAILY HORSE PICKS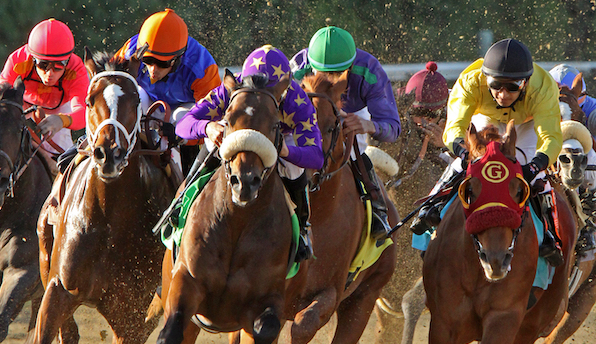 Our Artificial Intelligence software predicts the outcome of all races and ranks every horse based on their core figures, features and hundreds of data points.
With our intuitive graphs, you can easily compare the figures of the horses running today on all the major racing tracks.
In addition, we provide picks for every race as well as WIN/PLACE/SHOW probabilities for each of the runners.
You can try the picks risk-free today!
Daily Horse Picks has everything you need to win at the races. We hope that you will enjoy using our tools!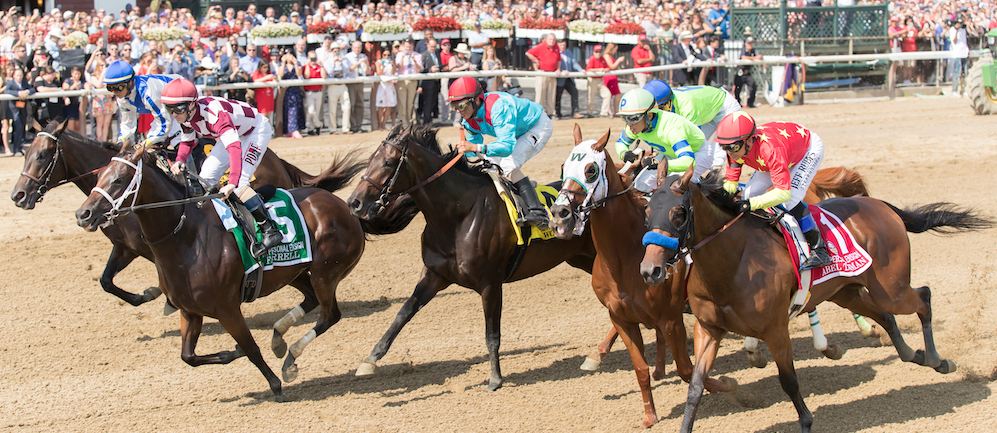 A full brother to Ghaiyyath topped the Goffs November Foal Sale. On Nov. 20, Godolphin scored the son of Dubawi for $1,329,400. Anthony Stroud took up the bidding duties and was able to land the top-tier horse. He spoke about it afterwards. "He's...
Read More
On Nov. 19, the Southern California Equine Foundation (SCEF) announced that an equine Standing Magnetic Resonance Imaging (MRI) facility will be installed at Santa Anita Park. The news comes after a successful fund-raising campaign. Karen Klawitter, the CEO of SCEF, spoke about the new development. "We are in the process now of arranging for the full operation of the new MRI by early in the upcoming Santa Anita season," said Klawitter. "We are very pleased to have received... Read More
Hall of Fame trainer and two-time Triple Crown winner Bob Baffert is calling for a new scientific approach to racetracks. He would like to see the Thoroughbred racing industry start to make changes when it comes to constructing and maintaining racetracks. His request comes after the best Thoroughbreds ran on a deep and tiring main track at Santa Anita Park in the Nov. 1-2 Breeders' Cup. It is also after the injury and later death of Mongolian Groom in the $6 million Longines Breeders'... Read More
The final session of the Keeneland November Breeding Stock Sale on Sunday finished with higher numbers across the board compared to last year. The November sale lasted 12 days, and they reported 2,667 horses sold for receipts of $200,139,400. The gross rose 1.2 percent over last year's balance of $197,851,300 for 2,655 horses. The sale average went up 0.3 percent to $75,043, and the median was $25,000. A total of 686 horses went unsold, resulting in an RNA rate of 20.5 percent.... Read More
$
2,512,763
Our
EXOTIC

picks that won
Golden Gate Fields
Nov 21(#5)
Pick 4
$348.00
Golden Gate Fields
Nov 21(#5)
Pick 5
$1413.20
Golden Gate Fields
Nov 21(#6)
Pick 3
$332.60
Golden Gate Fields
Nov 21(#7)
Pick 4
$1285.60
Golden Gate Fields
Nov 21(#7)
Pick 5
$2329.20
Finger Lakes
Nov 21(#8)
Pick 4
$369.00
Finger Lakes
Nov 21(#8)
Pick 5
$3474.00
Churchill Downs
Nov 21(#5)
Pick 4
$289.20
Churchill Downs
Nov 21(#5)
Pick 5
$915.60
Churchill Downs
Nov 21(#7)
Trifecta
$257.00
Golden Gate Fields
Nov 21(#5)
Pick 4
$348.00
Golden Gate Fields
Nov 21(#5)
Pick 5
$1413.20
Golden Gate Fields
Nov 21(#6)
Pick 3
$332.60
Golden Gate Fields
Nov 21(#7)
Pick 4
$1285.60
Golden Gate Fields
Nov 21(#7)
Pick 5
$2329.20
Finger Lakes
Nov 21(#8)
Pick 4
$369.00
Finger Lakes
Nov 21(#8)
Pick 5
$3474.00
Churchill Downs
Nov 21(#5)
Pick 4
$289.20
Churchill Downs
Nov 21(#5)
Pick 5
$915.60
Churchill Downs
Nov 21(#7)
Trifecta
$257.00