Welcome to
DAILY HORSE PICKS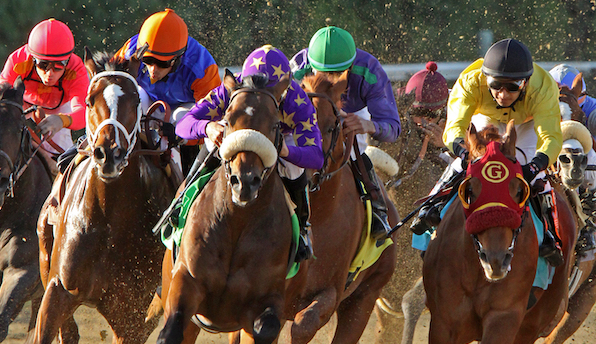 Our Artificial Intelligence software predicts the outcome of all races and ranks every horse based on their core figures, features and hundreds of data points.
With our intuitive graphs, you can easily compare the figures of the horses running today on all the major racing tracks.
In addition, we provide picks for every race as well as WIN/PLACE/SHOW probabilities for each of the runners.
You can try the picks risk-free today!
Daily Horse Picks has everything you need to win at the races. We hope that you will enjoy using our tools!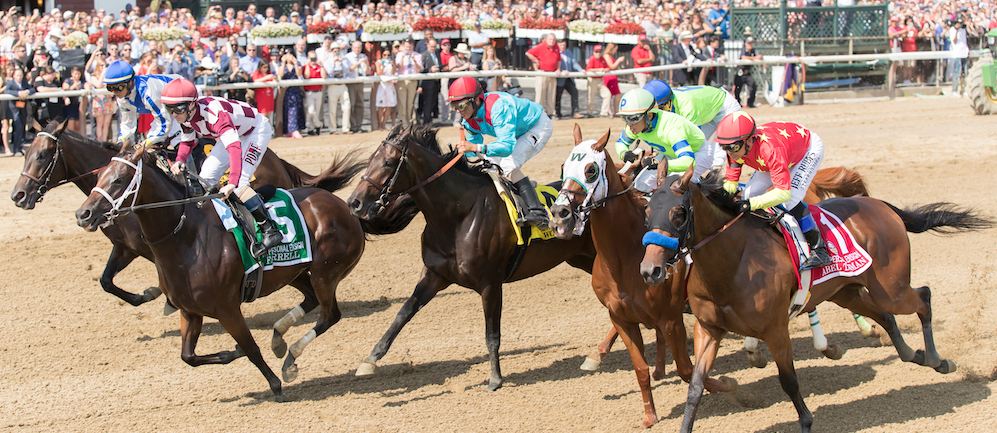 While most of the major races for this year are finished, there are still a few to watch. They will be taking place at Churchill Downs, Aqueduct, Del Mar, Santa Anita, and Remington Park. In the weeks to follow, the road to the Kentucky Derby will...
Read More
The Nov. 13 session of the Keeneland November Breeding Stock Sale highlighted some racing prospects. This comes as the auction continues to outperform the 2018 edition. At the top of the list of Wednesday's session was grade 3 winner New York Central (Hip 3089). He is a Tapit colt purchased by Khalid Mishref for $240,000. Close behind was One Eyed Jack (Hip 3093), a 3-year-old son of Uncle Mo purchased by Steven Young for $200,000. Young is an agent for an unnamed client. WinStar... Read More
Enable made history at the Cartier Awards in London after being awarded his second Cartier Horse of the Year title. The ceremony took place on Nov. 12 at the Dorchester. She now joins others on that list that includes Frankel (2011, 2012) and Ouija Board (2004, 2006), and she becomes just the third horse to take two of the awards. It was first presented in 1991. Enable was bred by owner Prince Khalid Abdullah's Juddmonte Farms, and she took three more group 1 wins this season with the... Read More
Juddmonte Farms has relied on the consistent, stakes-performing homebred Projected. He has been getting closer to a breakout win with a grade 2 victory and 13 stakes placings over a career spanning five years to date. The 7-year-old son of Showcasing has either won or placed in 20 of 30 starts. He took the 2017 edition of the Baltimore/Washington International Turf Cup Stakes (G2T), and his earnings are at $613,840. Even with his success, Projected (Hip 2724) is not meeting the... Read More
$
2,488,824
Our
EXOTIC

picks that won
Golden Gate Fields
Nov 16(#2)
Trifecta
$254.40
Churchill Downs
Nov 16(#6)
Trifecta
$325.80
Churchill Downs
Nov 16(#6)
Superfacta
$670.80
Penn National
Nov 16(#2)
Trifecta
$351.20
Penn National
Nov 16(#8)
Trifecta
$545.00
Parx Racing
Nov 16(#8)
Pick 4
$259.80
Delta Downs
Nov 16(#3)
Pick 3
$653.00
Delta Downs
Nov 16(#4)
Pick 4
$1950.80
Delta Downs
Nov 16(#5)
Pick 3
$258.20
Delta Downs
Nov 16(#6)
Pick 3
$466.80
Golden Gate Fields
Nov 16(#2)
Trifecta
$254.40
Churchill Downs
Nov 16(#6)
Trifecta
$325.80
Churchill Downs
Nov 16(#6)
Superfacta
$670.80
Penn National
Nov 16(#2)
Trifecta
$351.20
Penn National
Nov 16(#8)
Trifecta
$545.00
Parx Racing
Nov 16(#8)
Pick 4
$259.80
Delta Downs
Nov 16(#3)
Pick 3
$653.00
Delta Downs
Nov 16(#4)
Pick 4
$1950.80
Delta Downs
Nov 16(#5)
Pick 3
$258.20
Delta Downs
Nov 16(#6)
Pick 3
$466.80