Welcome to
DAILY HORSE PICKS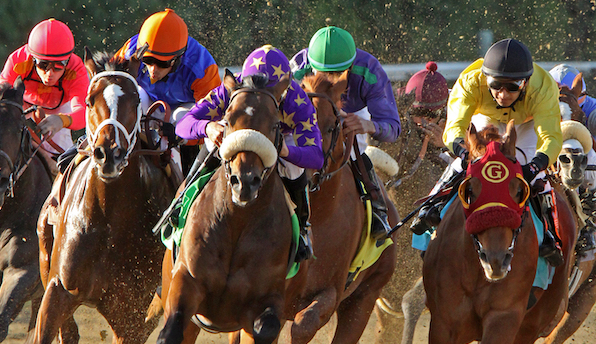 Our Artificial Intelligence software predicts the outcome of all races and ranks every horse based on their core figures, features and hundreds of data points.
With our intuitive graphs, you can easily compare the figures of the horses running today on all the major racing tracks.
In addition, we provide picks for every race as well as WIN/PLACE/SHOW probabilities for each of the runners.
You can try the picks risk-free today!
Daily Horse Picks has everything you need to win at the races. We hope that you will enjoy using our tools!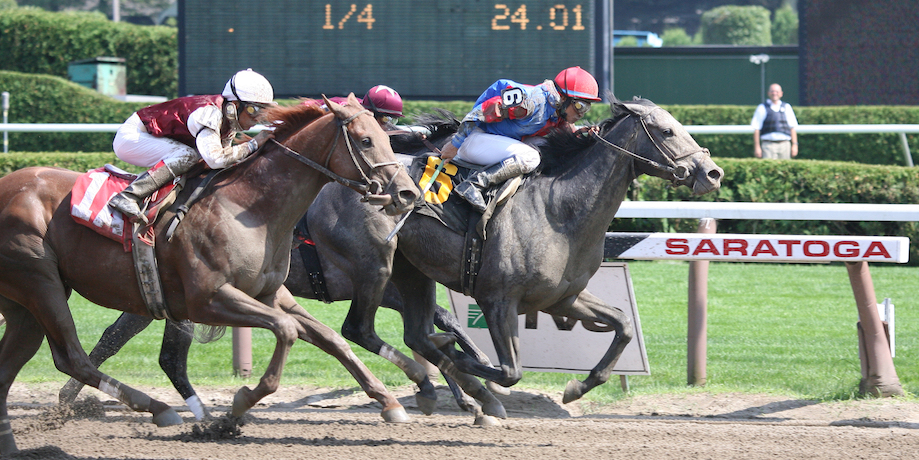 Jay Emm Ess Stable's Ms Peintour got her first stakes win on Sunday after pulling forward in the stretch and winning the $101,000 Astra Stakes (G3T) for older fillies and mares at Santa Anita Park. She stalked the pace throughout the 1 1/2-mile...
Read More
The California-bred stakes showcase at Santa Anita Park takes place on Saturday. While there are not a lot of major runners set to take part, the money involved is high. The purses for the stakes are from $150,000 to $200,000, and the five black-type contests on the nine-race card will total $900,000. When it comes to money, the California Cup Derby is alongside the Unusual Heat Turf Classic Stakes and the California Cup Oaks. It is a $200,000 contest for 3-year-olds at 1 1/16 miles,... Read More
In the 2019 Longines Breeders' Cup Classic (G1), Mongolian Groom suffered a fatal injury. Prior to his start in the Nov. 2 race at Santa Anita Park, he had lesions in both hind distal cannon bones. The news comes after a report was commissioned by Breeders' Cup to get more details about the fatality. The 25-page report was compiled by Dr. Larry Brmlage, a renowned orthopedic surgeon at Rood Riddle Equine Hospital. He received support from outside counsel Stoll Keenon Ogden. They... Read More
The second session of the Keeneland January Horses of All Ages sale took place on Tuesday. At the sale, there was a brisk trade and posting increases in the average and median prices. There was a total of 303 head offered, and 233 were sold for a total of $17,288,800. During last year's session, there were a total of 253 head that changed hands for gross receipts of $18,341,600. The average this year increased 2.35 percent to 74,201 compared to last year's average of $72,496. The median... Read More
$
1,917,312
Our
EXOTIC

picks that won
Golden Gate Fields
Jan 19(#1)
Superfacta
$292.20
Golden Gate Fields
Jan 19(#5)
Trifecta
$265.00
Golden Gate Fields
Jan 19(#5)
Superfacta
$1070.60
Louisiana Downs
Jan 19(#7)
Superfacta
$288.60
Turf Paradise
Jan 19(#3)
Trifecta
$576.80
Turf Paradise
Jan 19(#3)
Superfacta
$1485.20
Laurel Park
Jan 19(#7)
Pick 3
$253.20
Laurel Park
Jan 19(#8)
Pick 4
$485.20
Laurel Park
Jan 19(#8)
Pick 5
$2622.80
Golden Gate Fields
Jan 18(#6)
Trifecta
$396.40
Golden Gate Fields
Jan 19(#1)
Superfacta
$292.20
Golden Gate Fields
Jan 19(#5)
Trifecta
$265.00
Golden Gate Fields
Jan 19(#5)
Superfacta
$1070.60
Louisiana Downs
Jan 19(#7)
Superfacta
$288.60
Turf Paradise
Jan 19(#3)
Trifecta
$576.80
Turf Paradise
Jan 19(#3)
Superfacta
$1485.20
Laurel Park
Jan 19(#7)
Pick 3
$253.20
Laurel Park
Jan 19(#8)
Pick 4
$485.20
Laurel Park
Jan 19(#8)
Pick 5
$2622.80
Golden Gate Fields
Jan 18(#6)
Trifecta
$396.40