Welcome to
DAILY HORSE PICKS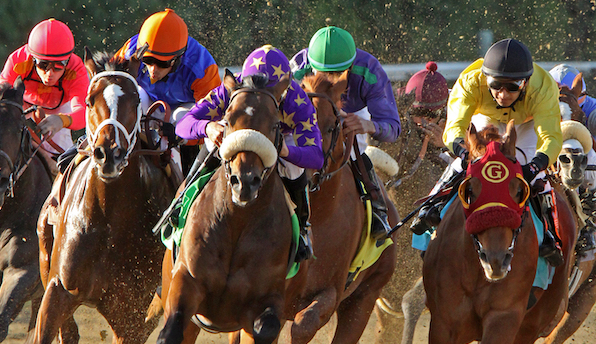 Our Artificial Intelligence software predicts the outcome of all races and ranks every horse based on their core figures, features and hundreds of data points.
With our intuitive graphs, you can easily compare the figures of the horses running today on all the major racing tracks.
In addition, we provide picks for every race as well as WIN/PLACE/SHOW probabilities for each of the runners.
You can try the picks risk-free today!
Daily Horse Picks has everything you need to win at the races. We hope that you will enjoy using our tools!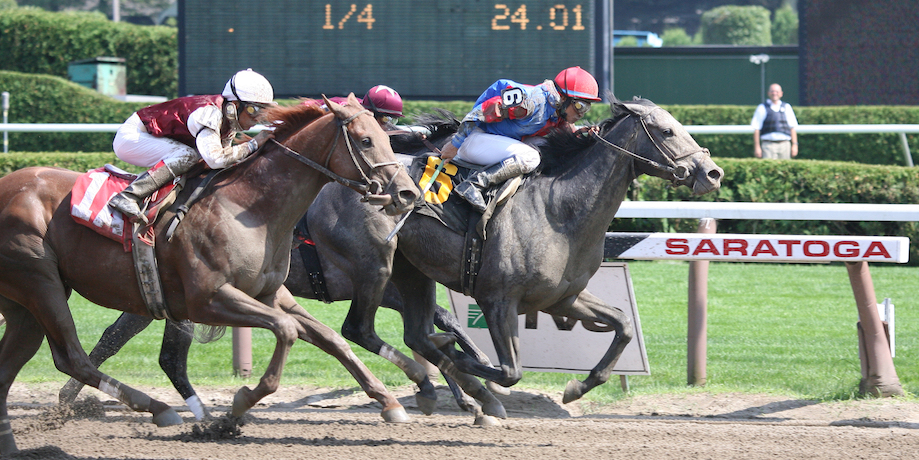 Bodexpress has run in multiple graded stakes races, and he will do it again in Harlan's Holiday. When he was a maiden, he finished as the runner-up in the Xpressbet Florida Derby (G1). In the Kentucky Derby Presented by Woodford Reserve (G1),...
Read More
The Kentucky Horse Racing Commission decided to go forward with a partial Lasix phaseout at its Dec. 9 meeting in Lexington. A vote was held to move the proposal into the regulation process. The proposal is to run 2-year-old races without Lasix starting on Jan. 1, 2020, as well as to run stakes races without Lasix beginning Jan. 1, 2021. It was recommended by the Kentucky Equine Drug Research Council, which is a branch of the KHRC responsible for making recommendations about medication... Read More
Even after only getting three weeks of rest, Christopher St. Hilaire and Adam Vali's Queen Bee to You closed out her season with her first grades stakes win. She took the $100,351 Bayakoa Stakes (G3) Sunday at Los Alamitos Race Course. "We were (worried she was coming back too quick), and she's probably going to get 60 to 70 days off now," St. Hilaire said. "She's earned it, obviously. She's in such good form right now. We were in that pocket, and we wanted to stay there." Coming into... Read More
M and A Racing's Happy Farm gave trainer Jason Servis his second graded win at Aqueduct when he took the $206,100 Fall Highweight Handicap (G3) on Sunday. He took the lead in the turn for home and was able to hold off the challengers. The race was a six-furlong handicap for 3-year-olds and up, and it featured the favored Recruiting Ready, carrying 132 pounds. Originally set to run Thanksgiving Day, the Fall Highweight was rescheduled twice due to bad weather. Servis won the Cigar... Read More
$
2,475,643
Our
EXOTIC

picks that won
Gulfstream Park
Dec 12(#3)
Superfacta
$434.20
Golden Gate Fields
Dec 12(#1)
Superfacta
$490.00
Golden Gate Fields
Dec 12(#5)
Superfacta
$594.20
Charles Town
Dec 12(#5)
Pick 4
$318.60
Turfway Park
Dec 12(#8)
Trifecta
$341.60
Delta Downs
Dec 12(#3)
Trifecta
$804.40
Delta Downs
Dec 12(#3)
Superfacta
$2177.80
Delta Downs
Dec 12(#9)
Pick 4
$580.60
Delta Downs
Dec 12(#9)
Pick 5
$5468.60
Aqueduct
Dec 12(#5)
Superfacta
$570.00
Gulfstream Park
Dec 12(#3)
Superfacta
$434.20
Golden Gate Fields
Dec 12(#1)
Superfacta
$490.00
Golden Gate Fields
Dec 12(#5)
Superfacta
$594.20
Charles Town
Dec 12(#5)
Pick 4
$318.60
Turfway Park
Dec 12(#8)
Trifecta
$341.60
Delta Downs
Dec 12(#3)
Trifecta
$804.40
Delta Downs
Dec 12(#3)
Superfacta
$2177.80
Delta Downs
Dec 12(#9)
Pick 4
$580.60
Delta Downs
Dec 12(#9)
Pick 5
$5468.60
Aqueduct
Dec 12(#5)
Superfacta
$570.00