Welcome to
DAILY HORSE PICKS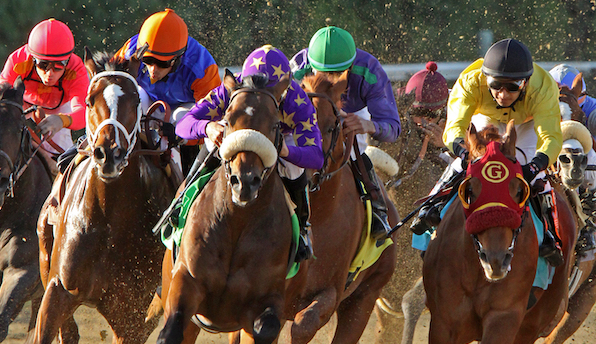 Our Artificial Intelligence software predicts the outcome of all races and ranks every horse based on their core figures, features and hundreds of data points.
With our intuitive graphs, you can easily compare the figures of the horses running today on all the major racing tracks.
In addition, we provide picks for every race as well as WIN/PLACE/SHOW probabilities for each of the runners.
You can try the picks risk-free today!
Daily Horse Picks has everything you need to win at the races. We hope that you will enjoy using our tools!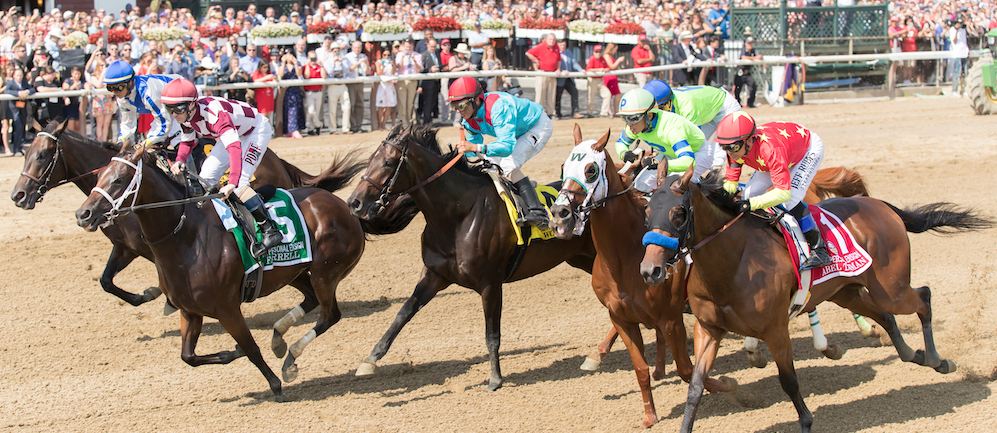 With the Kentucky Derby Presented by Woodford Reserve (G1) postponed until Sept. 5, attention has turned to Oaklawn Park. The biggest opportunity for those seeking a spot in the Derby will come from the May 2 Arkansas Derby (G1). It is one of...
Read More
Multiple graded stakes winner Mylady Curlin has been forced to retire due to an ankle injury. She has been retired to the broodmare band of owner/breeder Jon Sather. Mylady Curlin had surgery to stabilize a cracked bone that was in an ankle. The 5-year-old mare by Curlin was bred this year and mated to Lane's End's Candy Ride. "She is going to the farm in Kentucky where we keep some mares," Sather said. "She has to be stall-bound for a month and then will be walked for a month before she... Read More
Multiple grade 1 winner Tiz the Law was named the 2019 New York-Bred Horse of the Year April 6 by the New York Thoroughbred Breeders. Tiz the Law had to receive the award remotely since the NYTB was unable to host the annual event at the Saratoga National Golf Club in Saratoga Springs, N.Y. The event was put off due to the COVID-19 pandemic. Along with their sponsor, the New York Thoroughbred Breeding and Development Fund, divisional title announcements were made. The 2019 New York-bred... Read More
Eclipse Thoroughbred Partners, Twin Creeks Racing Stables, and R K V Racing's Independence Hall is likely off the Triple Crown trail. Finishing fifth in the March 28 Curlin Florida Derby (G1), he has now returned to his Maryland home. Taking a Short Break According to Eclipse managing partner Aron Wellman, Independence Hall rejoined trainer Mike Trombetta's string at Fair Hill Training Center in Elkton, Md. He will take a short break, which comes after a second straight loss... Read More
$
1,269,436
Our
EXOTIC

picks that won
Remington Park
Apr 09(#1)
Trifecta
$434.20
Remington Park
Apr 09(#1)
Superfacta
$1468.80
Remington Park
Apr 09(#2)
Superfacta
$251.40
Gulfstream Park
Apr 09(#3)
Trifecta
$266.80
Gulfstream Park
Apr 09(#3)
Pick 3
$964.40
Will Rogers Downs
Apr 08(#10)
Pick 4
$492.00
Tampa Bay Downs
Apr 08(#8)
Pick 4
$262.20
Tampa Bay Downs
Apr 08(#8)
Pick 5
$1072.20
Will Rogers Downs
Apr 07(#6)
Pick 4
$581.00
Will Rogers Downs
Apr 07(#6)
Pick 5
$1539.80
Remington Park
Apr 09(#1)
Trifecta
$434.20
Remington Park
Apr 09(#1)
Superfacta
$1468.80
Remington Park
Apr 09(#2)
Superfacta
$251.40
Gulfstream Park
Apr 09(#3)
Trifecta
$266.80
Gulfstream Park
Apr 09(#3)
Pick 3
$964.40
Will Rogers Downs
Apr 08(#10)
Pick 4
$492.00
Tampa Bay Downs
Apr 08(#8)
Pick 4
$262.20
Tampa Bay Downs
Apr 08(#8)
Pick 5
$1072.20
Will Rogers Downs
Apr 07(#6)
Pick 4
$581.00
Will Rogers Downs
Apr 07(#6)
Pick 5
$1539.80