Australian man wins 600,000 dollars on horse race due to typo
Author: Don Mckee
Published: Thursday October 15, 2020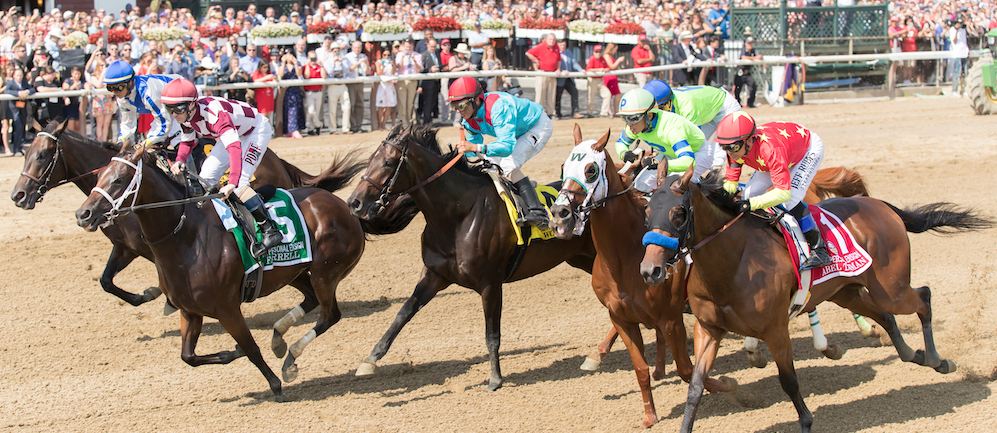 How lucky can you get?
Did you hear about the Australian man that drunkenly bet on a five horse quinella box and won 600,000 dollars over a typo? While this might sound like nothing short of a gambler's fever dream, that is exactly what happened after an inebriated man made what he mistakenly thought was a 600-dollar bet on five long shots in the 6th race of the day.
The reason why it's being called a mistake is that the man thought he had placed a simple 600 dollar bet on a 5 horse quinella box, but had accidentally wagered 6000 on numbers 8, 10, 11, 13, and 14. For those that might not be familiar with a Quinella, it is when a gambler chooses two or more horses to finish first and second. The gambler can add as many horses to the bet as they want and will win if they come in first or second in any order.
Now, you would think that someone would choose a favorite and a dark horse to finish one two in this situation, but this man had other plans. Instead, he chose horses with odds of 151/1, 41/1, 35/1, 19/1 and 6.5/1 respectively. Not only did this put his chances of winning at slim to none, it could have also leave him with a very significant hole in his pocket.
A series of very fortunate events
And then it happened. All at once, a series of events played out that were so unbelievable, it would almost be impossible to duplicate them. First it was #8 Amorita, who charged through the field at 30/1 odds and stole the win from everyone. That horse was followed by Mosht up, which was one of the other horses the man had bet on.
As if all that wasn't unbelievable enough, Mosht up only captured second from race favorite Commanding Missile by half a length. That means the pass for second came right before the horses crossed the finish line and could have ended up very differently if Mosht up didn't find a way to edge out Commanding Missile.
Big mistake makes big money
When the man got to the cashier however, he discovered that he had bet 6000 dollars on that race and was now going to receive 621,840. That's right! 600,000 dollars all for accidentally typing in the wrong number of zeros at a wagering counter. Just imagine sitting there drunkenly with all your riches as your friends sit in utter disbelief or amazement.
The ticket ended up paying out at 131/1 odds, which probably left a lot of people's jaws on the floor at the ticket counter. If the man had betted 600 instead of 6000 though, he would have wound up with over 62,000. Thanks to his extra zero during his bet however, the man walked away with over 600,000 dollars, all by random chance
In the end, sports betting can be a cruel pastime and can even leave participants with a great big hole in their pocket, a hole they will have to explain to their significant other or someone else in their life if they didn't gamble responsibly. As for this Australian man, he can probably retire from horse betting entirely after nailing the equivalent of a World Series winning walk off home run by accident.