Belmont Park Opening Delayed
Author: Don Mckee
Published: Friday April 17, 2020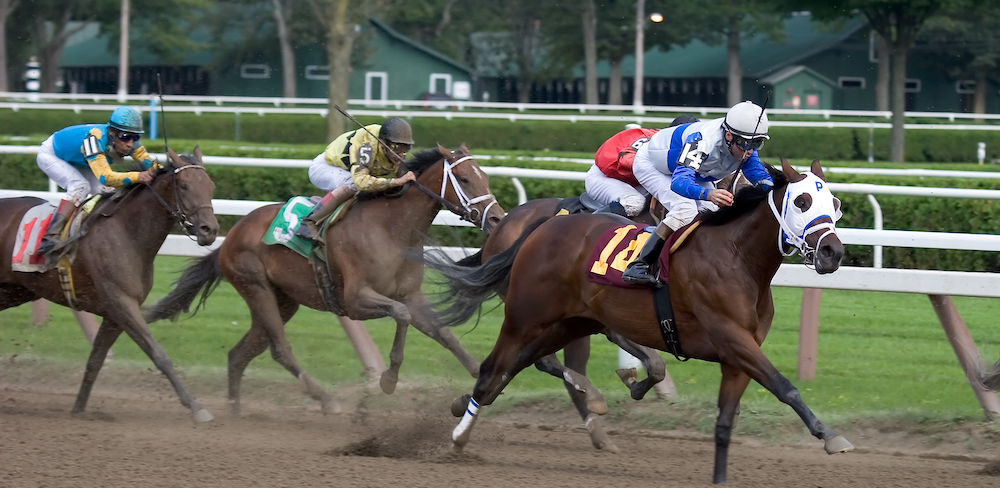 The New York Racing Association (NYRA) has decided to delay the resumption of racing at Belmont Park in Elmont, NY.
"We are working closely with the New York State Gaming Commission and public health officials to determine a timeline for the resumption of live racing at Belmont Park," according to an April 16 press release by NYRA CEO and president Dave O'Rourke.
"The health and safety of our racing community is paramount, and any decisions or necessary adjustments to the racing schedule and operations must reflect that priority. I'd like to thank New York's horsemen and the backstretch community for their dedication and patience as we navigate these uncertain times together."
Originally Scheduled for April 24
The opening of Belmont Park was originally planned for April 24, and the NYRA is determining what to do about the 152nd edition of the Belmont Stakes (G1), which is currently scheduled for June 6. There is a possibility that the race gets delayed.
"The Belmont Stakes is a New York institution and American tradition," O'Rourke said. "We are committed to running the race in 2020 and aim to deliver an announcement in the very near future."
According to Joe Applebaum, the president of the New York Thoroughbred Horsemen's Association, the group is supporting the NYRA's decisions.
"Many of our people, owners, and trainers are anxious. They're anxious about their own health, their businesses, and would love to get back to racing as soon as possible," he said. "We'll do that once we can assure everyone that conditions are safe for backstretch workers and NYRA's frontside people as well. We are fully supportive of NYRA's efforts to develop a plan, and in order to do that, we're working with them every day."

Problems for Trainers
It was expected that the opening of the Belmont Park spring/summer meet would be delayed. Trainers have expressed hope that racing can return without spectators by late May or early June.
"It wasn't much of a surprise, and it's understandable," Linda Rice, the leading trainer at the Aqueduct Racetrack winter meet, said. "We are hoping in May, maybe during the third or fourth week, that we will get some notice they will let us race behind closed doors. We're all anxious to get back to racing, and we're keeping an optimistic view and putting one foot in front of the other to get through this.
"For the horse people, these are stressful times. We all know someone who is suffering from the virus, but we also feel fortunate that we can train horses and get out of the house and be out in the sunshine and fresh air. Having some type of normalcy to our day is a luxury we do have."
Sixty horses at Belmont Park belong to Rice, and she does not have many options for where to send them.
"My owners know it's probably going to be late May or June when we start racing again," Rice said. "We probably sent out 15 horses who were due or coming up for a vacation."
On April 17, NYRA announced that trainers previously stabled at Belmont could begin to ship in horses who have been relocated, but they have to be approved by the NYRA.
The delay comes as New York Gov. Andrew Cuomo announced an extension until May 15 for all nonessential businesses and workers to stay closed and at home.
Belmont's backstretch is closed to owners but still operational for training. It houses 585 workers.
While there still has not been a stakes schedule released for the 40-day Saratoga Race Course meet, NYRA still plans to begin it on July 16.