Daily Horse Picks 10/29/2020
Author: Clint Goodman
Published: Thursday October 29, 2020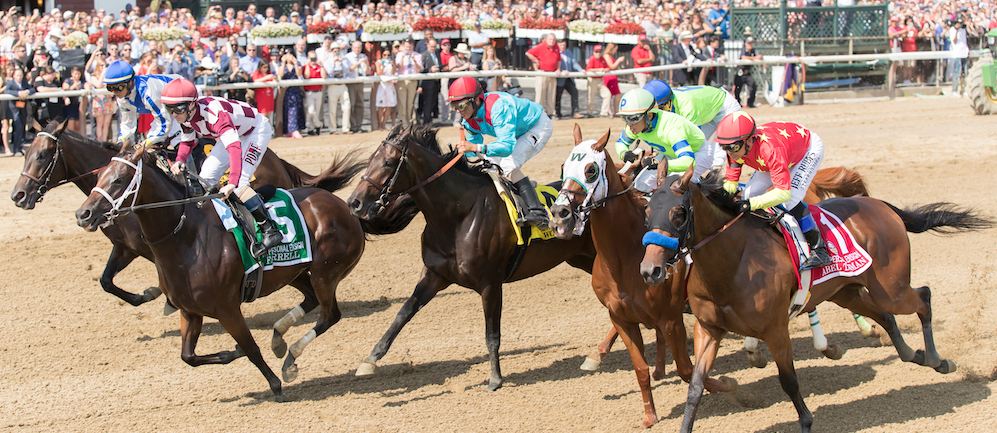 There is a palpable air of anticipation ahead of the races slated to happen today at racetracks all over the country. Many of these promise to be entertaining spectacles that should satisfy even the keenest of eyes. With all that said, let's take a look at some of the most high-profile horse races happening today the 29th of October, 2020.
The top race picks for today are taking place at the Charles Town, Churchill Downs, and Emerald Downs racetracks and will include a variety of race types.
Charles Town (Race Number 2)
Starting off the list, the second slot at Charles Town is an allowance race featuring fillies and mares aged three years and older. The four-furlong race will have seven horses running along an oval-shaped dirt track and a purse of about $28,000.
Top Horse Picks
With Carlos J Delgado as her jockey and Timothy Grams as her trainer, Our Diamond Girl (No. 7) is the overwhelming bookies' favorite to win this race with morning-line odds of 3/2. She comes into the contest with a 1-1-2 record over two races.
At 118 pounds and with $19,280 in winnings over her short career, she is the least experienced of the lot. However, a 50% win percentage and penchant for winning the starting berth at races means that this horse is, at least, riding a wave of excellent form.
Our Diamond Girl might just find a proper contender in the other strong horse in this race: Three Bops (at No. 5). The equally 118-pound three-year-old filly has Wesley Ho as her jockey and Lewis Craig Jr as her trainer. She has won $74,940 to date and looks to add to the figure come race time. Over eight races, Three Bops has a record of 1-1-3 with a win percentage of 12%. She has similar morning-line odds of 3/2 to win the race and, together with Our Diamond Girl, is the exacta pick.
Churchill Downs (Race Number 9)
The ninth race at the Churchill Downs tracks is an allowance-style featuring colts and geldings aged three years and older. The track is turf-covered and will cover a distance of 1 1/2 miles. A total of 16 horses will compete for $87,000 in prize money.
Top Picks
With 7/2 morning-line odds of victory, Sharecropper (No. 3) is the winning pick for this race. He is a three-year-old colt trained by Michael J Maker and jockeyed by Ricardo Santana. He weighs 120 pounds and, throughout his career, has amassed $149,700 in winnings alongside a 1-3-3 record from three starts.
Bluegrass Parkway (No. 5), with a 1-2-8 record from 12 races, also stands as a viable challenger to win this race. The gelding is the second-position exacta pick (at No. 4).
Emerald Downs (Race Number 10)
Taking place at the scenic Emerald Downs racetrack in Auburn, Washington, the 10th slot for the day will feature eight colts and geldings aged three years and above racing across a six-furlong dirt track. The total purse for this claiming 25k race is $17,160.
Top Picks
The top picks for this race are Clem Labine (No. 4) and The Press (No. 2). Clem Labine is a young gelding trained by the experienced Manuel Ortiz Sr. The 124-pound horse has earned career winnings of $175,640 with a 5-11-12 record over 17 races. He goes into this race with odds of 5/2 to win.
His top opponent, The Press, is a 124-pound gelding that has been given 9/2 morning-line odds to win. He has a 5-9-14 record over a respectable 33-race career. He goes into the race in excellent form, coming in first place in one of the two podium finishes in his last three races.
Disclaimer: This is a recap of our product from our Artificial Intelligence software, which predicts outcomes, and ranks horses based on a series of criteria.