Dubai World Cup Card Canceled Six Days Out
Author: Don Mckee
Published: Tuesday March 24, 2020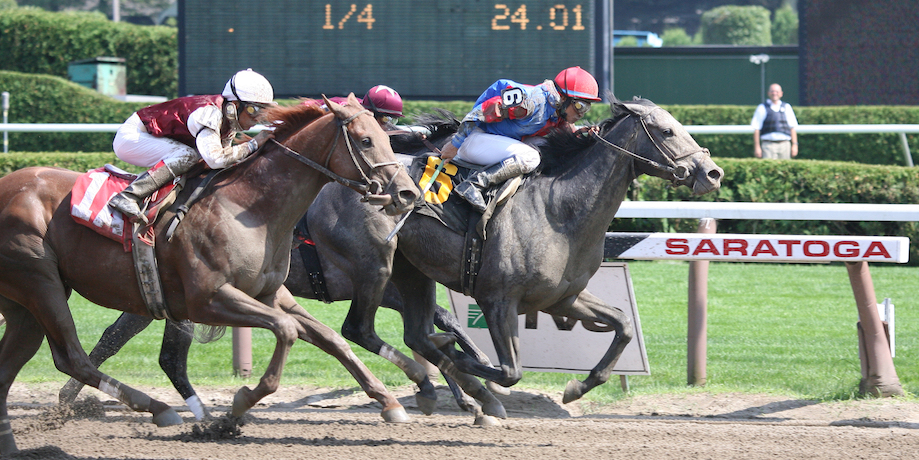 The Dubai World Cup card has been canceled due to the COVID-19 pandemic. The $35 million event includes the Dubai World Cup Sponsored by Emirates Airline (G1) and was set for March 28.
The news was released by the Dubai media office on March 22.
"To safeguard the health of all participants, the higher organizing committee of the Dubai World Cup 2020 has decided to postpone (the) 25th edition of the global tournament to next year," according to a statement.

Dubai's Biggest Racing Event
The March 28 Dubai World Cup is the biggest racing event of the season in Dubai, including six group 1 events and three group 2 races. It was originally planned to run without spectators, but the decision was made to call it off entirely.
The field was set to include 2019 Belmont Stakes Presented by NYRA Bets (G1) winner Sir Winston and grade 2 winner Tacitus, who finished fifth in the Feb. 29 Saudi Cup at King Abdulaziz Racetrack in Saudi Arabia. Almond Eye was also set to defend her title in the Dubai Turf Sponsored By DP World (G1).

21 American Horses
The Dubai World Cup card has a total of 21 probable American horses. Some of them are already in Dubai, including Dubai World Cup runners Math Wizard and War Story, Longines Dubai Sheema Classic (G1) contenders United and Killybegs Captain, Dubai Golden Shaheen Sponsored by Gulf News (G1) contender Imperial Hint, 3-year-olds Shotski, Tizamagician, and Wrecking Crew, Godolphin Mile (G2) contender Gray Magician, and A1 Quoz Sprint (G1) runner Texas Wedge.
Trainer Mark Casse has said that he is not sure when Sir Winston will make his way back to the United States. He came to Dubai on March 18 while Casse stayed in the U.S.
"We only found out about (the cancellation) about 15 minutes ago," Casse said. "We sent somebody over with (the horse), and they're telling him if he doesn't get out of there in two days, who knows when he'll get out.
"Yesterday they said it was going to go on, and today's it's canceled, but one thing is for sure—there are more serious matters than horse racing. We've just got to go on and try to get the world fixed. Yes, it's disappointing, but it's not life-threatening. Every day is a new challenge all over the world, and we're all just trying to stay healthy."
Trainer Luis Carvajal Jr., responsible for conditioning grade-1 winner Imperial Hint, also spoke about the cancellation.
"I'm really surprised that this happened," Carvajal said. "When they told me they canceled this afternoon, it was like someone threw a bucket of cold water at me. I wasn't very concerned about the cancellation leading up to the race.
"We got here two weeks ago from Saudi Arabia, and they were shipping horses here not even five days ago from the USA. And the day before yesterday, all the Japanese horses arrived, and more people arrived. I was shocked this afternoon when they told us that everyone had 48 hours to leave, and everything was canceled.
"I know what's going on around the world with this virus, and I think it's the right thing to do in terms of closing borders so we can be safe, but I don't understand why they waited so long to decide because this has been going on for a while now.
"I came from Saudi Arabia with Imperial Hint March 3, and it would have been more realistic than to say it was canceled and to tell the horses from the USA don't come and then Japanese horses not to come. But to cancel when everyone was here, that was kind of awkward."