Fasig-Tipton October Sale Led by Nyquist Filly
Author: Don Mckee
Published: Wednesday October 23, 2019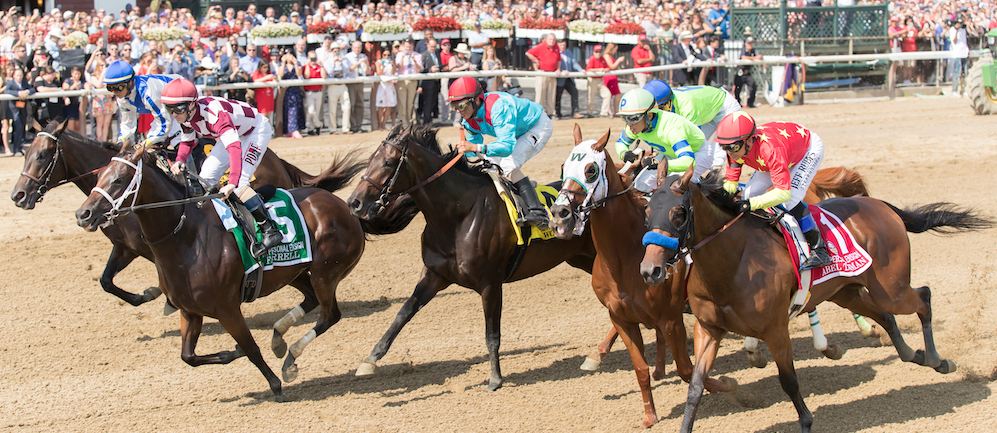 A filly from the first crop of Nyquist pulled in the highest price paid during the second session of the Fasig-Tipton October Yearling Sale. The filly was purchased by agent David Meah after owner Calvin Nguyen increased his budget. The final price was $325,000.
The purchased filly, bred and raised at Dell Ridge Farm, was consigned as Hip 703 by Gerry Dilger's Dromoland Farm. She was bought back for $185,000 at the Keeneland September Sale.
Her half brother is High Velocity, a Quality Road colt. He was purchased for $350,000 as a yearling, and he is owned by Gary and Mary West and trained by Bob Baffert. High Velocity recently broke his maiden in his first start.
"We loved this filly," Meah said. "We went strong there, a bit stronger than we anticipated paying for her. Thankfully, I had my client on the phone, and when he hears me say there is only one or two in a sale I love, he'll take a swing on both of them."

Agent David Meah
Meah has been involved with Nyquist for awhile now. He worked under trainer Doug O'Neill as Nyquist embarked on her championship 2-year-old campaign that included a win in the 2016 Kentucky Derby.
"We bought a couple Nyquists last year in the November sale, and because we couldn't get as many as we wanted, we bought a mare in foal to Nyquist, so we've been quite high on him," Meah said. "I was fortunate enough to work with both Goldencents and Nyquist when I worked for Doug, so I've been a fan of theirs. Maybe it's a bit sentimental, but I actually do like them as stallions."
The filly is out of Ketel Twist and set to be trained by Richard Baltas in California. Ketel Twist is a Grade 3-placed Dixie Union mare and half-sister to stakes winner Catrageous. Meah wants to send the Nyquist filly to the Harris Training Center in central Florida to begin training with Robbie Harris. She will then go to the west coast to run as a juvenile.
"Obviously, the update with High Velocity makes it exciting," Meah said. "Before she even makes it to the races, she might be worth a lot more than we just paid for her."

"A Very Good Day"
The sale ended with 256 horses sold for a total of $9,530,200, which was up 5 percent from last year's sale, that totaled $9,530,200 from the same number of horses. The average this year was $37,227, up from $35,422 last year. There was no change in the median.
Last year's second-day buyback rate was 18 percent, and this year reached 23 percent. It was a good sale all around when compared to last year.
Monday's opening session had slightly higher day-to-day gross and average returns, but the cumulative average sale price was still a high $38,398 after two sessions, greater than the $35,576 last year.
In total, the two days of trade brought in $19,199,100, with 500 horses sold.
"Statistically, it was a very good day again," said Fasig-Tipton president Boyd Browning.
"There's certainly a very legitimate marketplace out there. A significant majority of the horses are getting sold. It's not always where everyone would hope it would be, but there's certainly a market, ranging from $1,000 to several hundred thousand dollars. It was a fair marketplace, and I'm very encouraged by the results after two days. I'm hoping the next two days will continue the trends."
The Fasig-Tipton October sale continues this week through Thursday, and it begins each day at 10 a.m.