Four Wheel Drive Prepares For Sophomore Debut
Author: Clint Goodman
Published: Tuesday February 25, 2020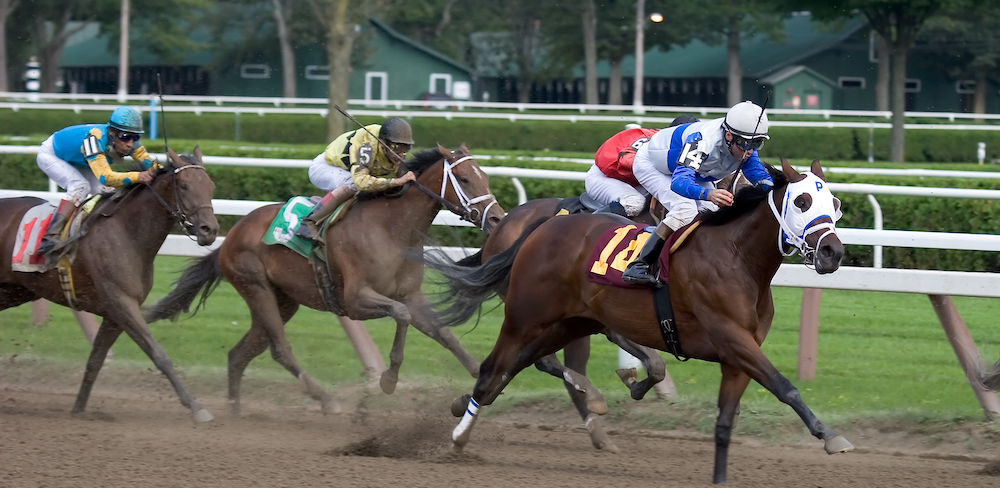 Breeze Easy's undefeated Breeders' Cup winner Four Wheel Drive put in a half-mile work Feb. 24 at Turfway Park. This comes as the American Pharoah horse continues to prepare for his sophomore debut.
With Julio Garcia on top, he breezed four furlongs in :47 flat on Turfway's synthetic track. It was the fastest work of 13 at the distance, and it was his third since finishing 3-for-3 in his juvenile season in the Breeders' Cup Juvenile Turf Sprint (G2T) at Santa Anita Park.
"I've kind of been stepping him up with his company each week," Ward said. "It was a beautiful work as well. Not only was it a quick time as you'd expect from a horse like this, it was very visually impressive."
Ward is entered in the 5 1/2-furlong Palisades Turf Sprint Stakes, which is part of Keeneland's opening day April 2. He took the Rosie's Stakes last summer in his debut and annexed the Futurity Stakes (G3) and the Breeders' Cup.

Maven and Cambria
Richard Raven's Maven was also sent out Feb. 24 by Ward. Maven is an American Pharoah colt, and he completed a five-furlong move in 1:02 1/5 at Turfway with Garcia aboard.
Ward wants to keep Four Wheel Drive and Maven separated on race day, so he is considering a start for Maven in New York as a comeback race. Aqueduct Racetrack will have the six-furlong Bridgetown Stakes for 3-year-olds on turf April 11, and Ward has indicated that a decision will be made at a later date.
Maven has been unraced since July when he ran at Goodwood. He broke his maiden on Aqueduct's dirt last April, and he took the Connolly's Redmills Prix du Bois (G3) at Chantilly in June.
"They worked great, both of them, really nice," Ward said. "We're excited. Everything went to plan."
Ward trainee Cambria turned in a five-furlong breeze on turf in 1:03 at Palm Meadows Training Center in Florida. The Stonestreet Stables homebred finished ninth in the Breeders' Cup Juvenile Turf Sprint after taking her first three career starts. One of those victories was the Kentucky Downs Juvenile Turf Sprint Stakes.
Ward ran the Speightstown filly at Presque Isle Downs for her first two outings.
"She was kind of small last year, that's why we took an easier route to get her going," said Ward. "She kind of superseded everybody's expectations. She was kind of like a little, tiny filly, but man, she's got a big, huge heart.
"After the Breeders' Cup, Barbara (Banke of Stonestreet) wanted to give her some time to grow up. She didn't do much growing. She did kind of grow wider and thicker. But I've been very impressed with her breezes so far since she came down from Ian Brennan at Stonestreet (in Ocala).
"He was happy with her as well, but she's certainly working better this year than last. As soon as we get a little bit further on, we'll kind of decide where we're going to come out with her."

David Mowat's Kimari
Ward sent out David Mowat's Kimari at Palm Meadows Feb. 23 for a five-furlong drill in 1:02.25 on the turf. The Munnings filly finished fourth in the Breeders' Cup Juvenile Turf Sprint after winning the Indian Summer Stakes and Bolton Landing Stakes. She also finished second in the Queen Mary Stakes (G2) at Royal Ascot.
According to Ward, Kimari will likely start the season in the April 10 TVG Limestone Turf Sprint Stakes. It is a 5 1/2-furlong turf dash for 3-year-old fillies at Keeneland.