Ghaiyyath Put Into Retirement Before Breeders' Cup
Author: Don Mckee
Published: Monday October 26, 2020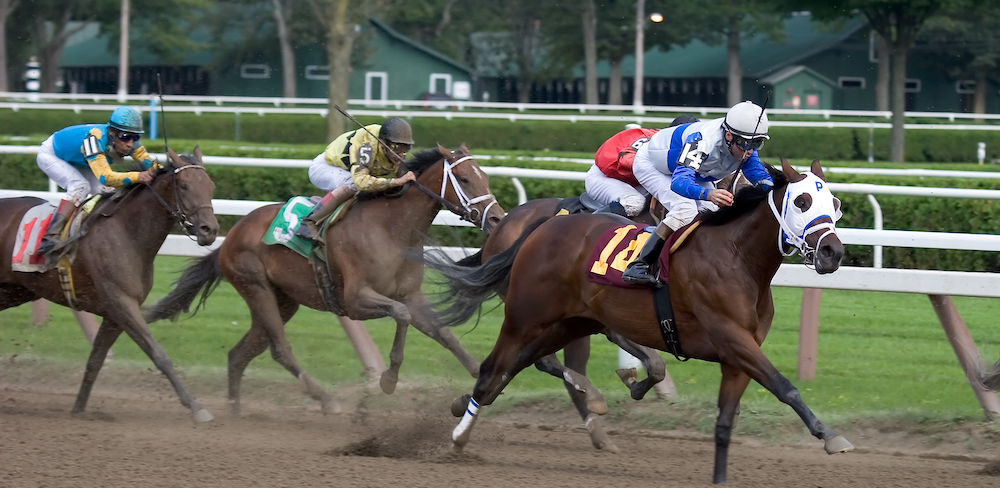 Four-time Group 1 winner Ghaiyyath has been put into retirement after what has undoubtedly been a stellar year. In 2020 alone, he has won three of those four Group 1 races at the Coronation Cup, the Eclipse, and finally the Juddmonte International. From now on, he will be on stud duty with the hope of bringing in the next generation of champions.
It wasn't just the fact that Ghaiyyath won those Group 1 races, but the style in which he won that set him apart. His first victory at that level was back in September 2019 at the Grosser Preis von Baden, where he by an amazing 14 lengths. That was far and away the best performance at that level in Germany throughout the entire year, as Ghaiyyath dominated the rest of the field.
This was a horse that didn't believe in simply pipping others at the post. In fact, he won the Dubai Millennium Stakes by almost 9 lengths in what was yet another dominant race. Of course, those that had looked at his pedigree as a juvenile were perhaps unsurprised at his success, as Ghaiyyath won some notable races early on. However, early form is not always an indicator for success at a higher level, so there was always going to be some doubt as to whether or not he would be capable of transferring that strength and power to the highest levels.
But Why Before the Breeders' Cup?
Considering he had been winning races, the question remains as to why he was put into retirement before the running of the Breeders' Cup? It turns out to be pretty straightforward actually, according to trainer Charlie Appleby.
Appleby has said that it had always been their intention to prepare him for the Breeders' Cup, but Ghaiyyath began to show some soreness while starting to work on their build up to the race. Investigations by a vet showed that the horse was muscle sore, so the decision was then taken to remove him from racing and transfer him into a stud earlier than anticipated.
This in itself is a major shame, as Ghaiyyath was displaying strong physical presence and the mental ability to take on high-class fields. His galloping and cruising speed were also exceptionally high, though that may have inadvertently led to the muscle issues that brought his racing career to an end.
Sadly, this is a very real problem for horses of this calibre, and it does show that the future can be somewhat uncertain. Also, plans for future races can come unstuck in an instant, as was the case here. At the start of their preparation, there was no hint of there being any problem with Ghaiyyath. Sadly, a long and drawn-out season, which has been stop-start in nature, may have also contributed to his problems.
With Ghaiyyath out of the frame, it means there is space for a new superstar to come through the ranks and to seek to dominate in the same way that this horse did throughout parts of 2020.