Group plans Protest for 2020 Kentucky Derby
Author: Clint Goodman
Published: Monday August 31, 2020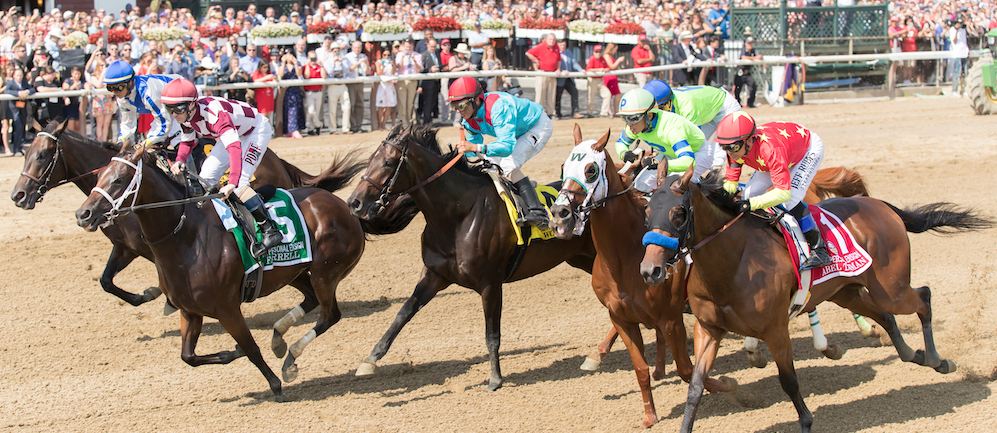 The 2020 Kentucky Derby is already going to be strange enough given the fact that it's taking place in September without fans and will feature a 20 horse gate, but that isn't even the end of it. In fact, an organization named Until Freedom is planning to march near Churchill downs on derby day to protest the recent killings of Breonna Taylor. The group is planning to start their march at 4:30 pm in South Central park.
"The fact that Kentucky thinks they can run business as usual is disrespectful beyond words," a message on the groups twitter states to their massive follower base " Meet us on Saturday, 4:30pm at South Central Park in Louisville. Tell everyone you know. #BreonnaTaylor will NOT just be an afterthought. We need the cops that killed her to be charged and arrested immediately. Justice delayed is justice denied."
The Kentucky derby doesn't appear to have any moments of silence or displays of protest planned for their event, which is a stark contrast from other American sports at the moment. In fact, between The NBA, NHL, MLB all postponing games in protest of the recent death of Jacob Blake and the ongoing protests in the streets that end up on the nightly news, one has to wonder why The Kentucky Derby has nothing planned for their crown jewel event.
On the other hand, maybe their move is a strategic one. While some might see no moment of silence or a form of representation as a negative thing, it might really appeal to those that are tired of seeing polices in their sports. Again, there are going to be those that look down on this decision and believe that it is disrespectful to not use their platform to life the voices of marginalized citizens, longtime fans of this race will probably really appreciate this much needed break from reality.
And maybe that's what these people need. Maybe they are so tired of constantly being bombarded by political messages when they just want to watch sports. Sure, some might see that as heartless or even being complicit in the inequality that is currently taking place, but sports were never supposed to be a place for protest. They were supposed to be a way to escape reality and watch something that you really enjoy.
Now, that doesn't mean the protesting done by the NBA, NHL, and The MLB are wrong or out of place, but they arguably have a much younger audience than that of horse racing. With that being said and that generation of people feeling a very certain way about politics in their sport, it very much makes sense for The Kentucky derby to throw politics aside for a day and just let the horses race.