Hofburg Set to Run First Race of 2019
Author: Don Mckee
Published: Wednesday July 17, 2019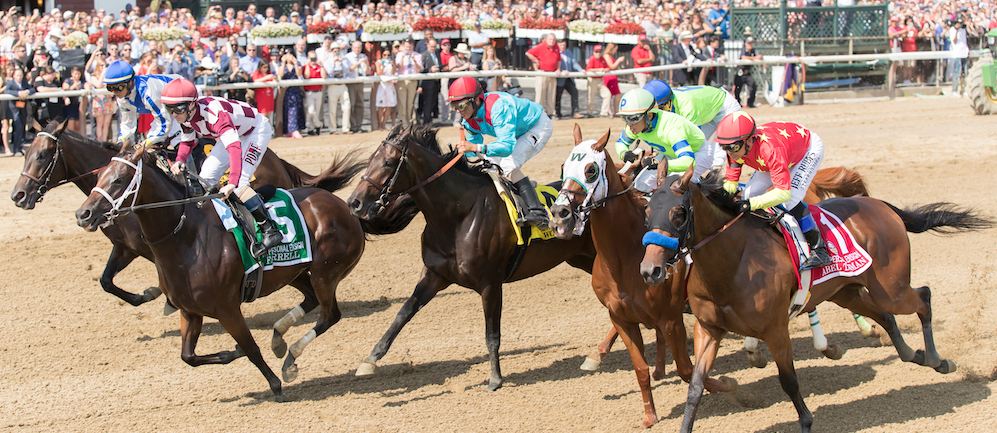 Hofburg, the son of Tapit and owned and bred by Juddmonte Farms, is set to run his first race of 2019 at Saratoga on Thursday. He is trained by BIll Mott, and he competed in the Triple Crown trail last year.
Hofburg's last race was at Keeneland on Oct. 27, when he placed sixth in the Grade 2 Fayette Stakes. The popular 4-year-old horse will get his season started late in the Juddmonte Farms $62,500 allowance option claiming race, at 1 1/8 miles. He will race alongside six other horses as the even-money favorite breaking from post 2 in the 9th race.
Garrett O'Rourke, general manager at Juddmonte, said that Hofburg's schedule has been slightly changed from the original as a result of a foot abscess that the horse got in May.
It was decided that Hofburg would skip an allowance race at Churchill Downs to get ready for the Aug. 3 Whitney (G1). Instead, he will race at Saratoga in order to prep for the Aug. 31 Woodward (G1), if it is possible.
O'Rourke spoke on Hofburg's upcoming race.
"The expectation will be that there will be some risk as long as he's been off, but he's a very high-energy horse. I'd love to be able to say I know exactly what he's going to do when he comes back. We have some hopes that he'll run well the way he's been training, but we'll have to see Thursday how he performs."
Juddmonte also has a pair of 3-year-olds that will be competing in Saratoga stakes. Seismic Wave, a Bill Mott trainee who finished fifth in the Belmont Derby Invitational (G1), will run in the second leg of New York's "Turf Trinity" on Aug. 4 at the Saratoga Derby.
Honest Mischief, trained by Chad Brown, is looking at the July 28 Amsterdam (G2) and the Aug. 24 H. Allen Jerkens Memorial (G1).
"I think he's (Honest Mischief) a horse we would love to get to the Grade 1 level, and Chad definitely feels like he's that sort of horse," O'Rourke said. "He ran a sneaky-good race on the last day given he had to work hard early in the race and hung on there."
Last Year
Hofburg placed in the Florida Derby (G1) last year to move up from second-out maiden winner. After that, he finished seventh in the Kentucky Derby and third in the Belmont Stakes. He missed the Travers Stakes (G1) because of a fever, but he won Saratoga's Curlin Stakes at nine furlongs.
In October of 2018, Hofburg took a break after two more defeats including against older horses in Kenneland's Fayette (G2).
O'Rourke thinks that the horse will be able to come back stronger.
"He's a bigger, stronger horse, and he's healthy, so assuming that the ability level that he had last year is there, it gives us every reason that even though we missed the Whitney, we'll just slot right back into the Woodward, Jockey Club (Gold Cup) and races like that."
Training
After taking three weeks for his foot to heal, Hofburg has been pretty impressive in training. In his most recent training outing on Sunday, the horse went five furlongs in 1:01.00 at Saratoga's Oklahoma training track.
"You can only gauge so much by how they're training in the mornings when the farthest you work them is 5/8," O'Rourke said. "With horses that excel at a mile and an eighth and beyond, you can see their well being in works, but I don't think you can see their true ability until you get them into a race."